I got asked to make a sweet 16 card themed to this invitation: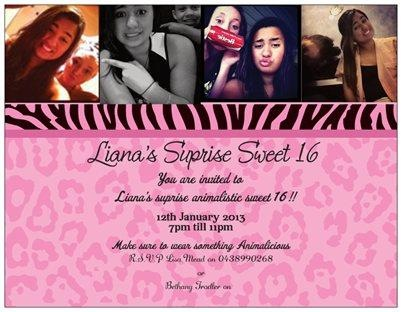 So the criteria was pink and animal print………definitely not my colour theme of choice, but hey I'm also not 16yo so I'll go with it. I decided to do a folded card and modified a Z fold, I cut it 12″ x 14.8cm (yes I do both imperial and metric measurements in one card just like the new SU! trimmer *grin*), then I cut it on the long diagonal from full height one side to 3″ on the other side. I scored it at 4″ across to end up with a flat card base that looked like this: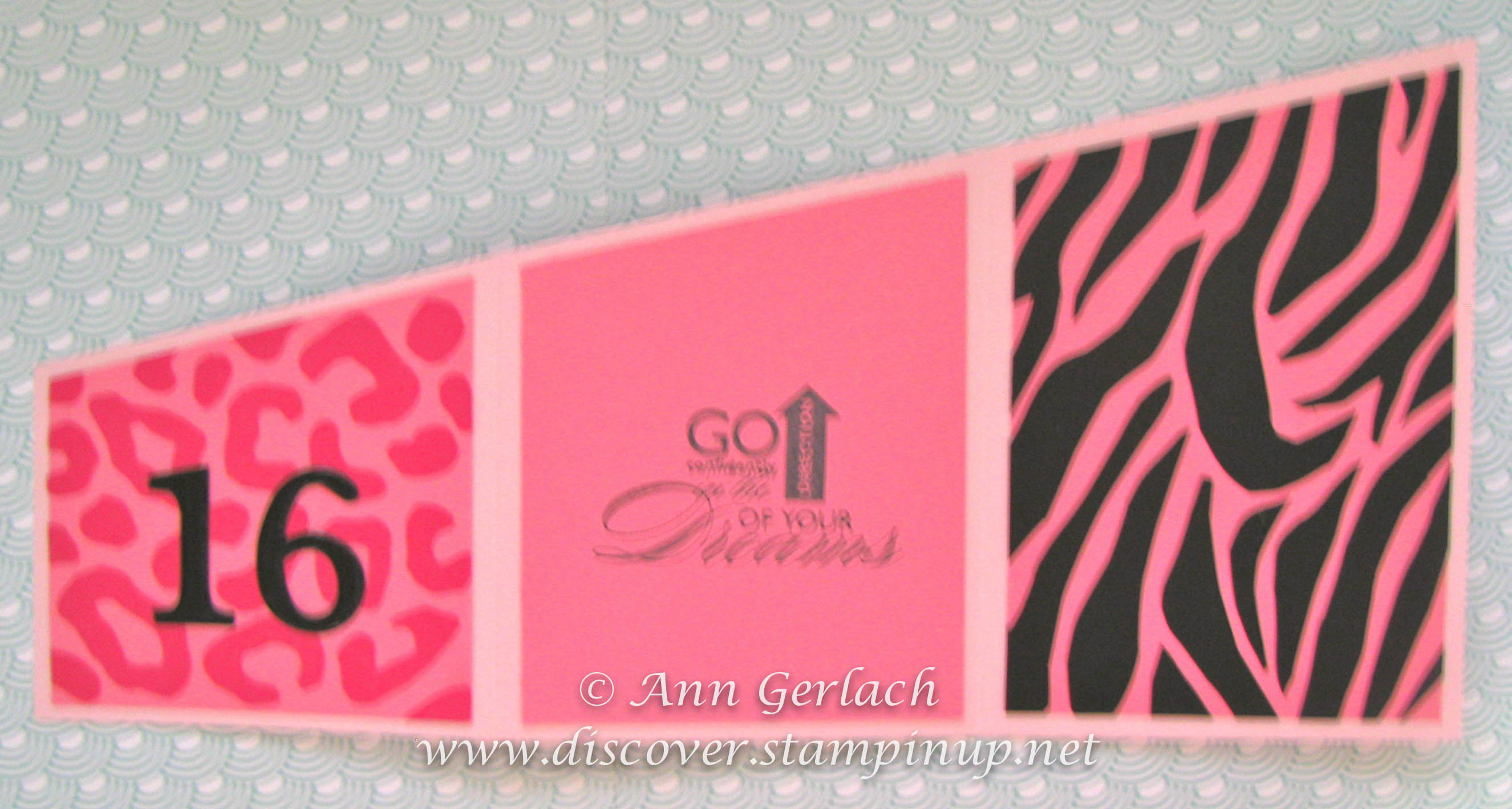 If the cutting directions made no sense let me know and I'll draw out a sketch for you. The sentiment isn't actually blurry – that's my photography! It then folds up to look like this, the colours and layers of patterns I took straight form the invitation: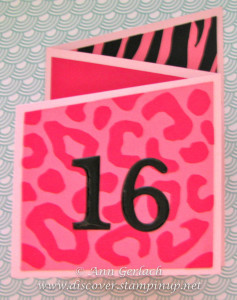 The 16 was die cut and I used Crystal Effects to go over it to make it shiny, the zebra stripes and leopard splodges were all hand cut and thus unique like every wild animal skin! Hope she likes it.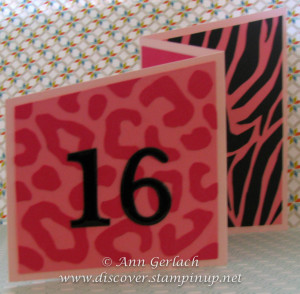 Stamps: Word Play
Ink: Basic Black
Card Stock: Pink Pirouette, Basic Black, Regal Rose & Melon Mambo
Accessories: Typeset Alphabet Bigz, Crystal Effects, Tombow Glue & paper snips.