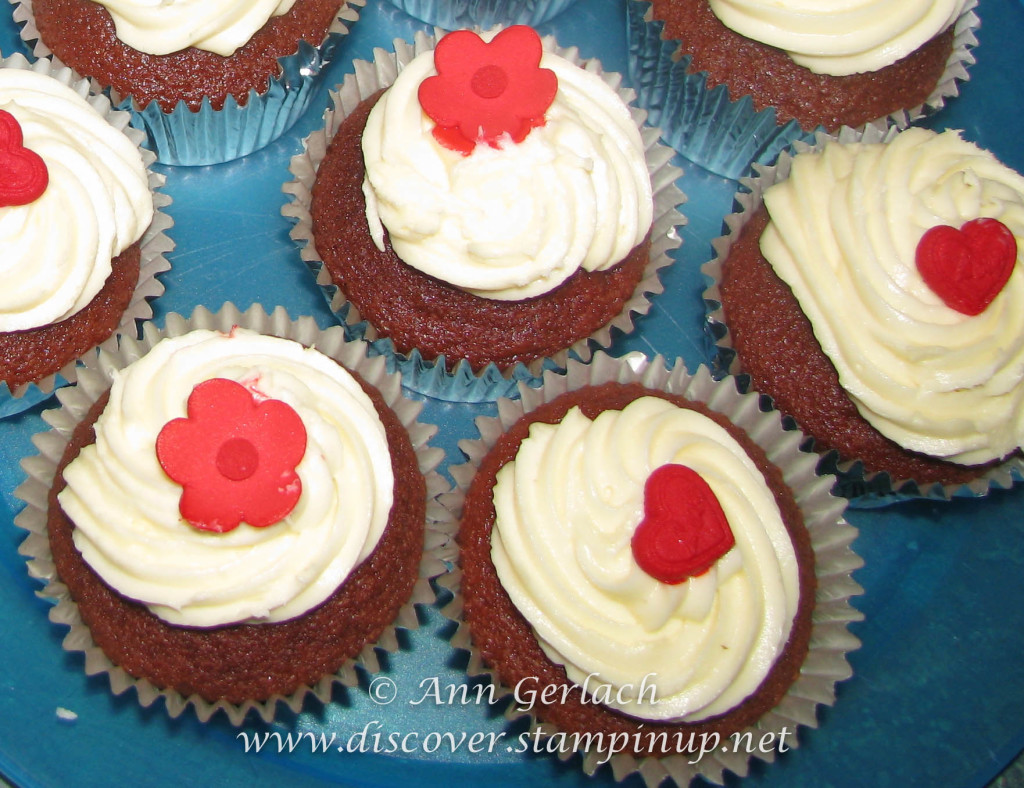 April has a few family birthdays for us in the month, including my own, and I make far more birthday cards during the year than I do Christmas cards so am always looking for ideas. If like me you have made a birthday card recently feel free to share a picture of it with me via email or my Facebook business page and I will add your name to a special April draw for a pack of some Stampin' Up! merchandise valued at over $50.
Please note – I do not want you to send me the card, just a picture of it! Yes you can send me more than one picture………more birthday card pictures = more entries. You do not have to use 100% SU! product (I am human) and I also cope well with it not being all current SU! product so dig out some of that retired DSP or ribbon and have some fun!
Don't worry about the picture being magazine worthy – mine are far from it – I would just love to see what you have been creating with your Stampin' Up! goodies of late!
Do you like the red velvet cupcakes in the picture above? They were made by a lovely lady in my downline for our meeting last week, apparently they just "fell out of her oven" I think I need a new oven as nothing this good comes out of mine – they tasted SO good! Thanks so much for sharing your talents and time Sue, much appreciated.