How realistic does this baby bear stamp image look? He's such a beautiful vintage bear and he is doubly special as he was my OnStage prize in Sydney so he was my beautiful gift for being a demonstrator, Stampin' Up! really are very generous.
I went a bit crazy making things with him for my catalogue launch party, but this was the first card I made with him that I sent to my uplines as they didn't get to go to the Sydney meeting for different reasons and I was sad that they missed out.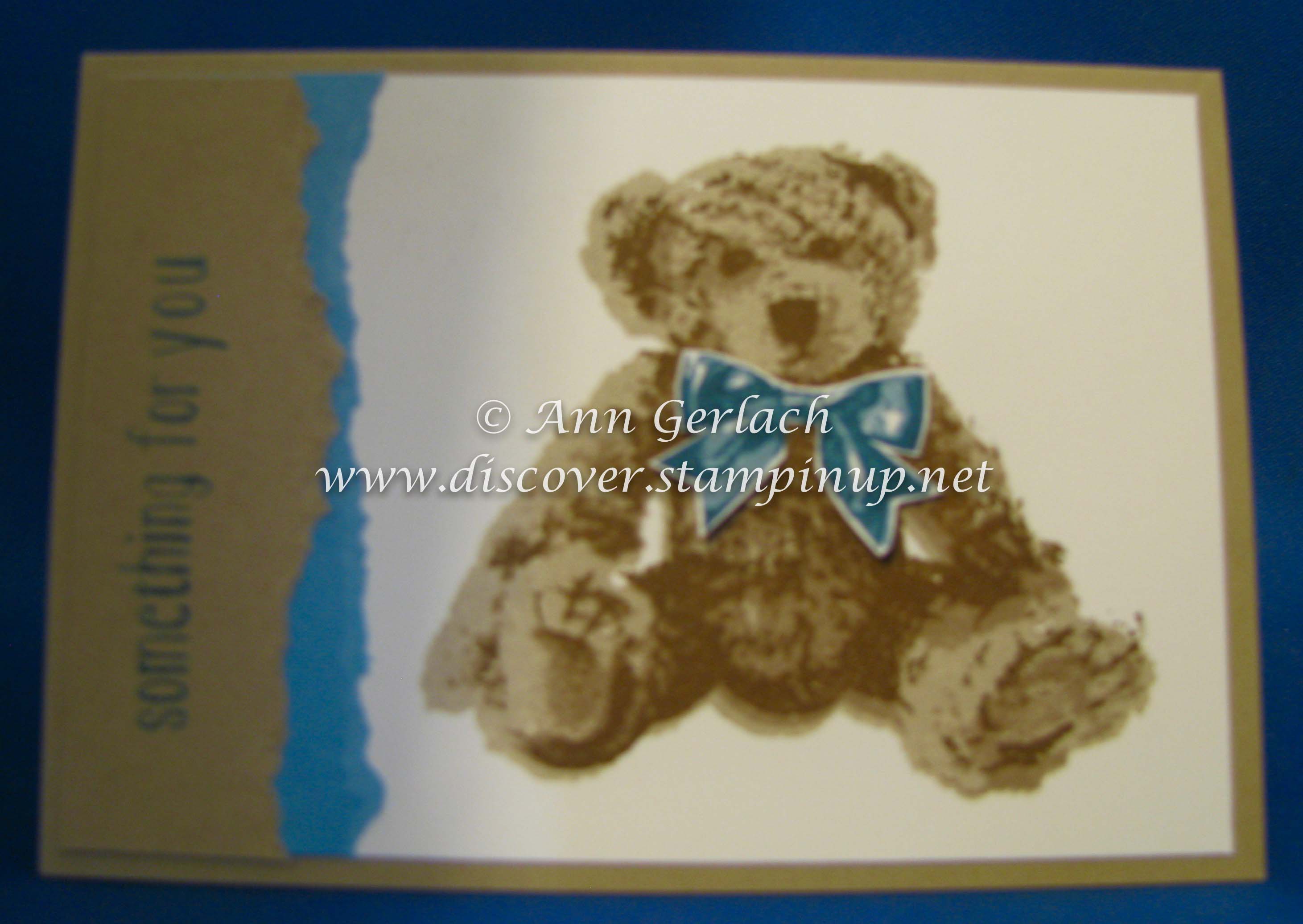 The bear I prefer to stamp from darkest to lightest inks and were Chocolate Chip, Soft Suede & Crumb Cake and the bow & sentiment were done in Marina Mist and Dapper Denim.