What a whirlwind of new ideas, techniques, new faces and excitement last week was! I got to go to my first national Stampin' Up! Convention along with almost 700 other demonstrators which this year was held in sunny Brisbane. I have so much to show and tell, but for now I will keep it very brief and show you my very decorated name badge….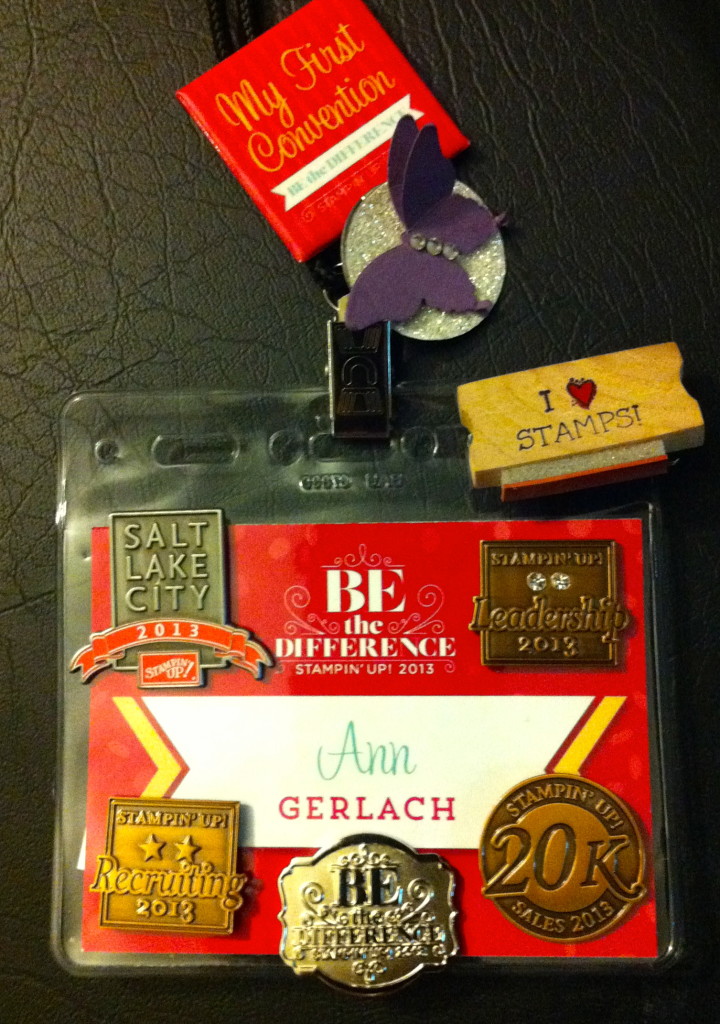 The beautiful wooden stamp was a gift from the super talented Donna Griffith from the US head office – her husband helped her make literally hundreds of them! The silver one in the bottom, centre was the theme of this year's convention "Be the Difference", the others were for sales, leadership, recruiting and of course my Grand Vacation achievement – the awesome thing about Grand Vacation is that it isn't limited to a certain number of demonstrators – anyone who makes the requirements can go = 2014 is a trip on a cruise ship around the Western Carribean.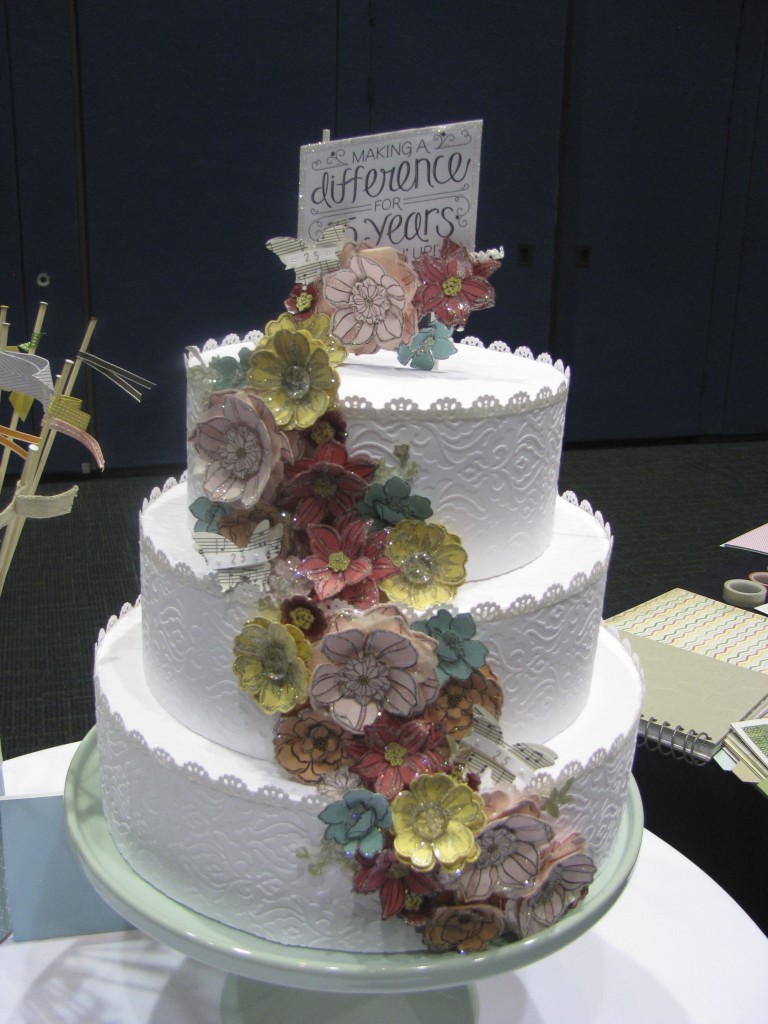 How amazingly gorgeous was this paper cake to celebrate Stampin' Up! 25th birthday? So  much nicer in real life, all of the flowers were highlighted with the new Dazzling Details and it was just beautiful. Of course no first convention at Stampin' Up! is complete without the photo with Shelli – so here you go…….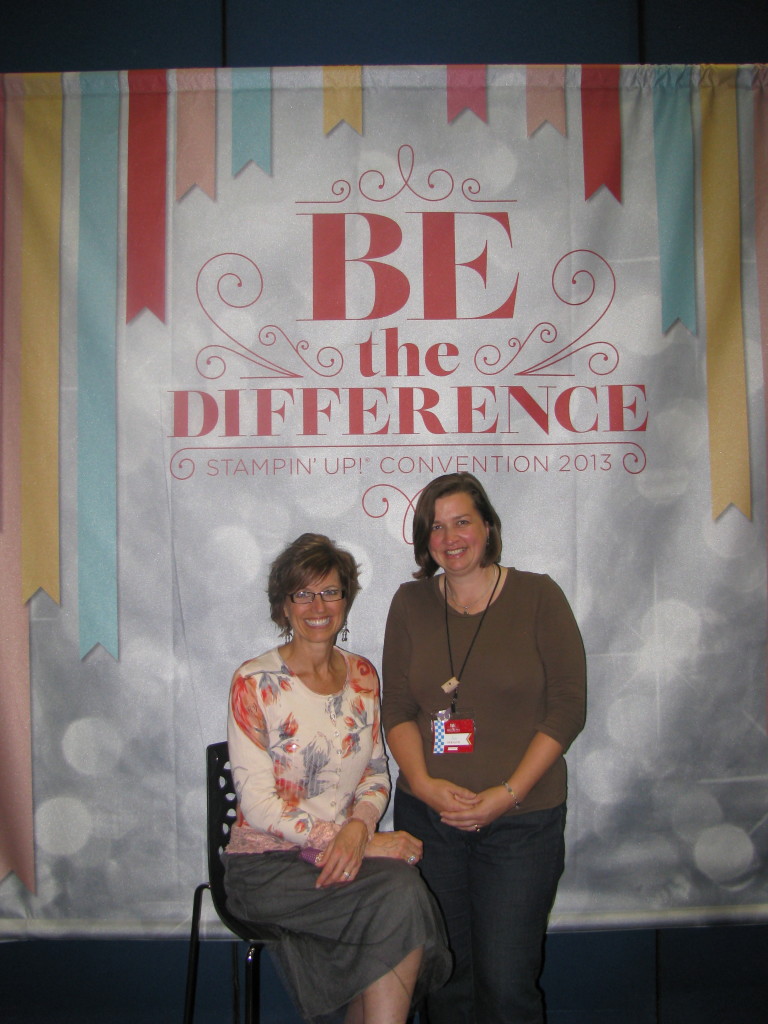 Her lovely husband, Sterling, very patiently took all the photos with our cameras – I think he did a great job! I'll be sharing more photos from Convention over the next few weeks, of course if you want to go to the 2014 national convention it's in Melbourne & if you join my team before May 30th you get a bonus $60 in your kit and a gift from me!