I am having lots of fun this week whilst the temperatures soared to 44'C I retreated into a crafty coma in the air-conditioning and have been playing with the new stamps from the Occasions and Sale-a-bration catalogues. One of the new co-ordinating stamp sets and dies is Butterfly Basics (which if you buy as a bundle you save 15%) you can see them in action here:
I use the following "sandwich" for cutting out the intricate butterfly dies: magnetic platform – clear plate – dryer sheet – card stock – waxed paper – thinlit – clear plate. If you can get the unscented dryer sheets then I strongly recommend that as the scented ones which were the only ones I was able to attain absolutely stink – no idea why anyone would want their laundry smelling like that, but I guess some people do – fortunately we're all different!
This collage was CASEd from Linda H. she did it as a single layer card and added a gold foil butterfly, but in layering this card I changed the colour scheme and I liked the look of the matching Blackberry Bliss card stock butterfly better.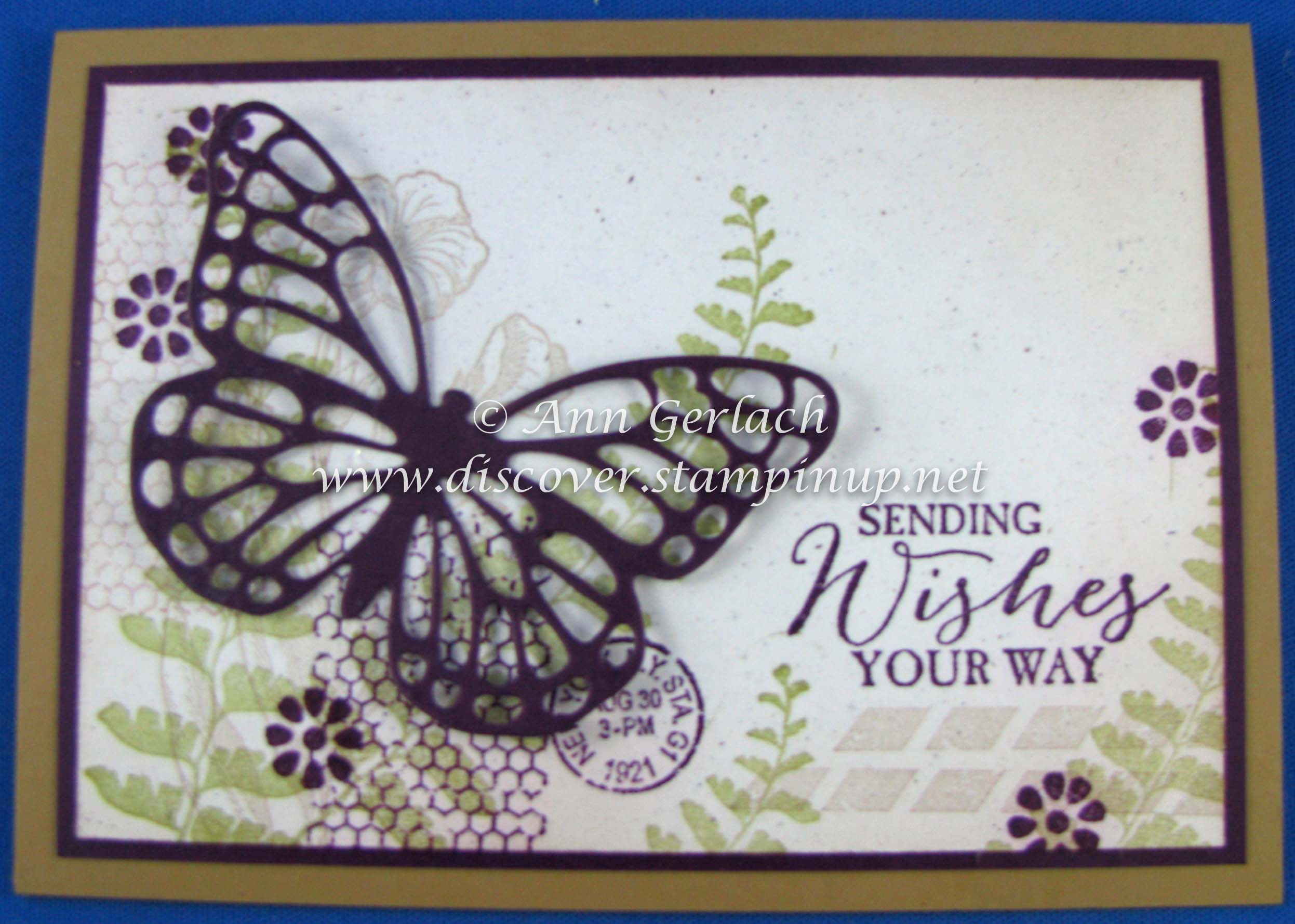 The next card I took the centre piece from a card I saw recently by Lynn P. I created a mask for the flower after I stamped it with a torn sticky note sheet and then stamped over it in the honeycomb stamp with Crumb Cake and sponges the edges to soften it as well. I coloured the flower with the Blender Pen and Wisteria Wonder, Pear Pizzazz and Elegant Eggplant inks. The background was done using the new Sale-a-bration specialty paper Irresistibly Yours and then sponging it with Wisteria Wonder, Elegant Eggplant and Blackberry Bliss – love this paper!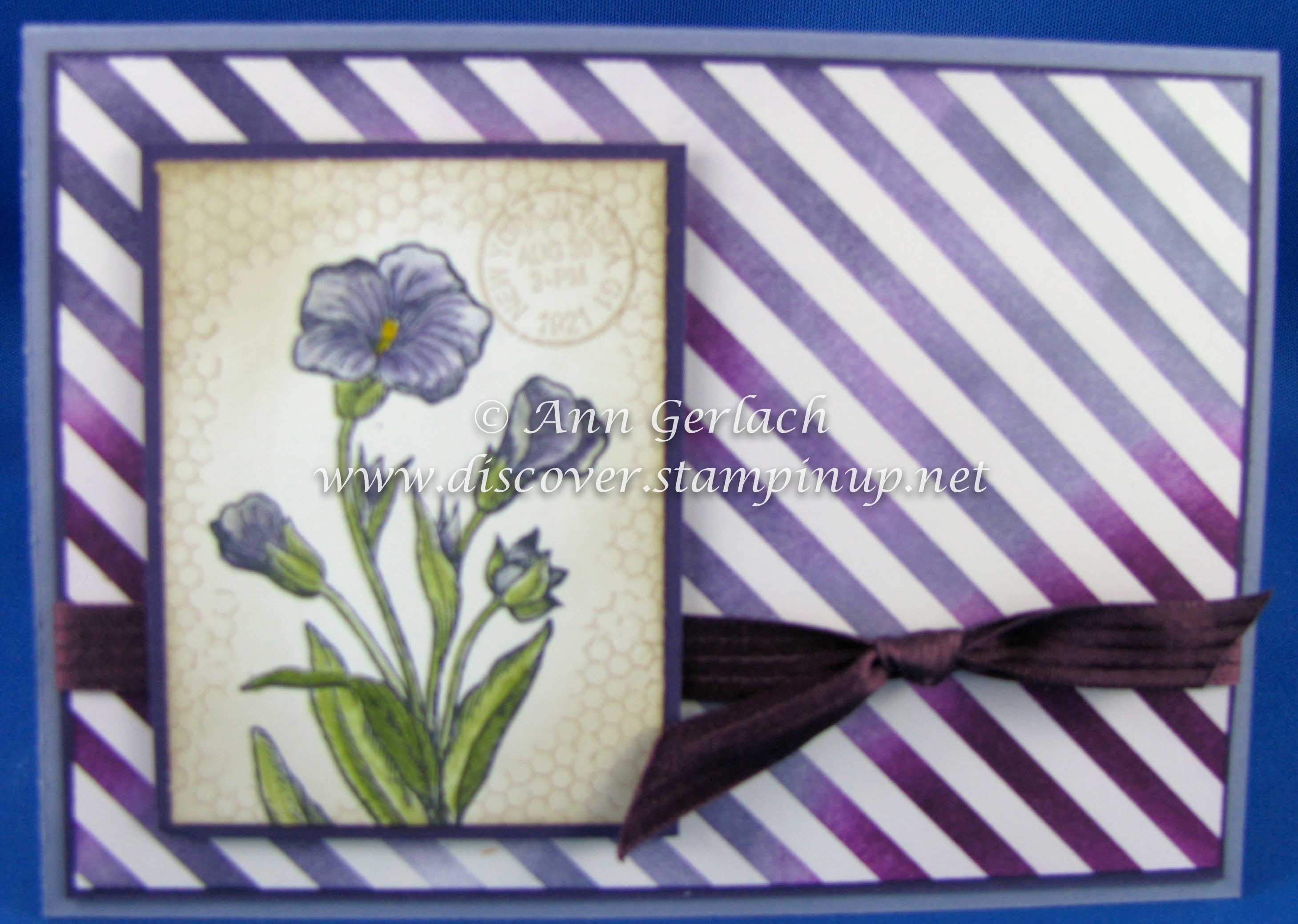 You can see a short video on how to use the specialty paper here:

I then used the elements of the previous two cards and made this one: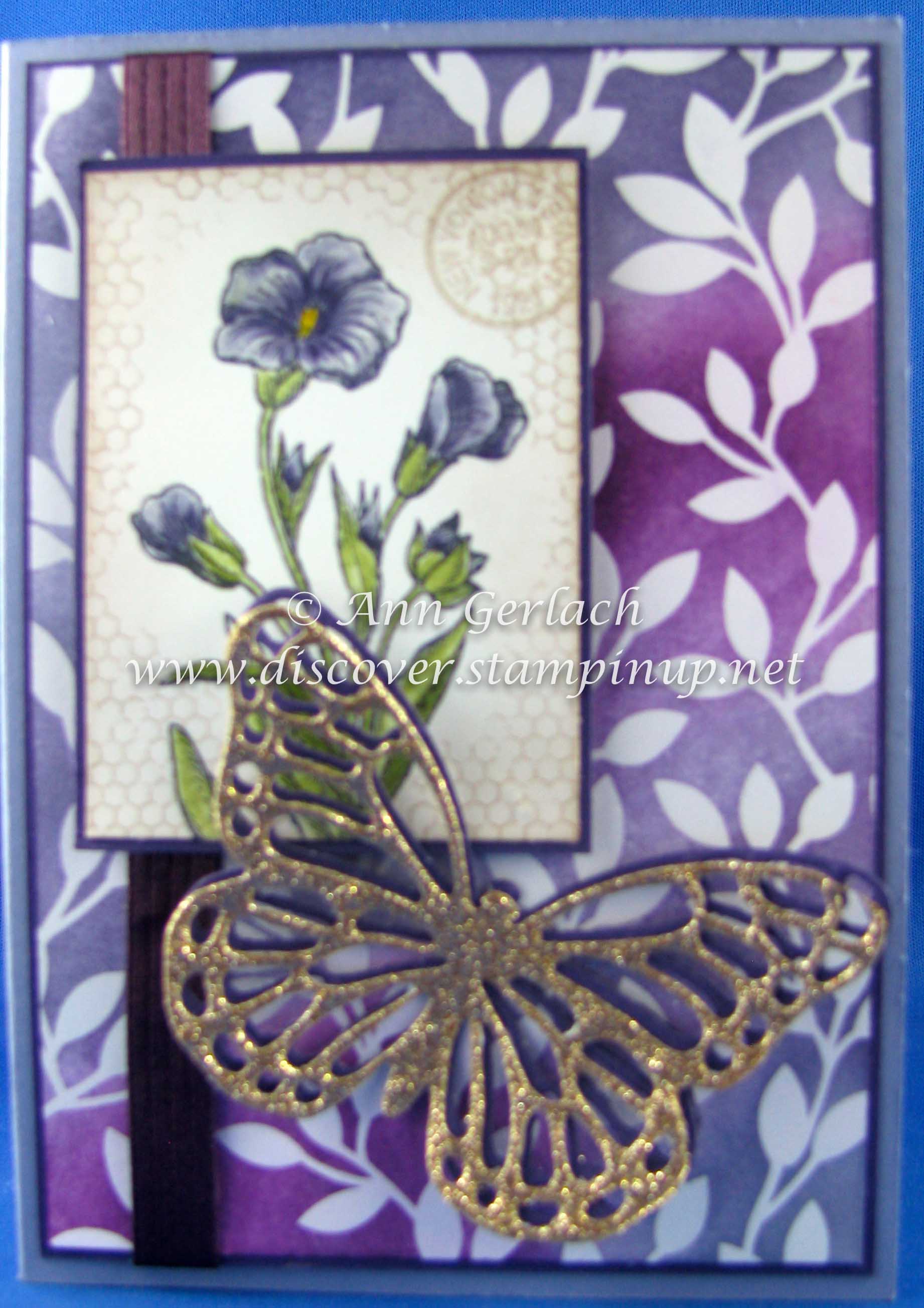 I love the layered butterfly dies – I slightly offset them to give even more dimension and they were only adhered in the centre so as to let the wings 'flutter' more.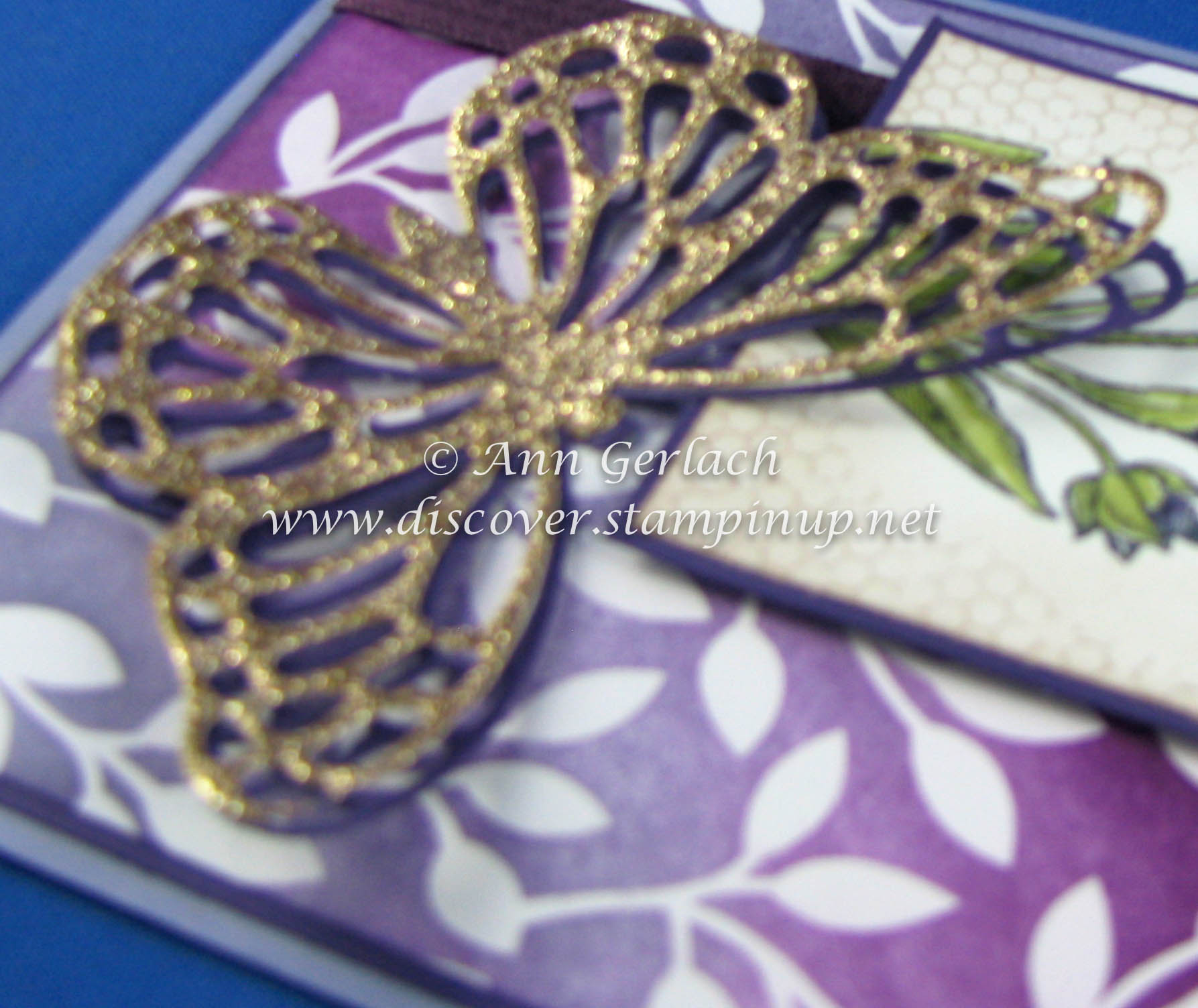 If you would like to see and play with some of the new products why not get some friends together and host a party or come along to the Catalogue Launch Party on Saturday 17th and join us for some inky fun then!