I hate to tell you – but for this card you HAVE to eat Ferrero Rocher chocolates……..lots of them! Another demonstrator I love to see doing stamping presentations is in Stampin' Up! family terms my grandma, the super talented Ngaire Anderson. She showed several ideas for the Dress Up Framelit dies.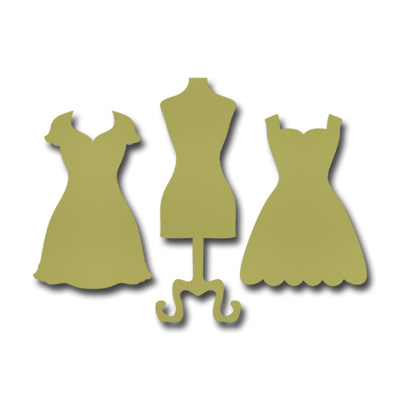 Now I've used this die several times already in classes for various cards including ones like this card.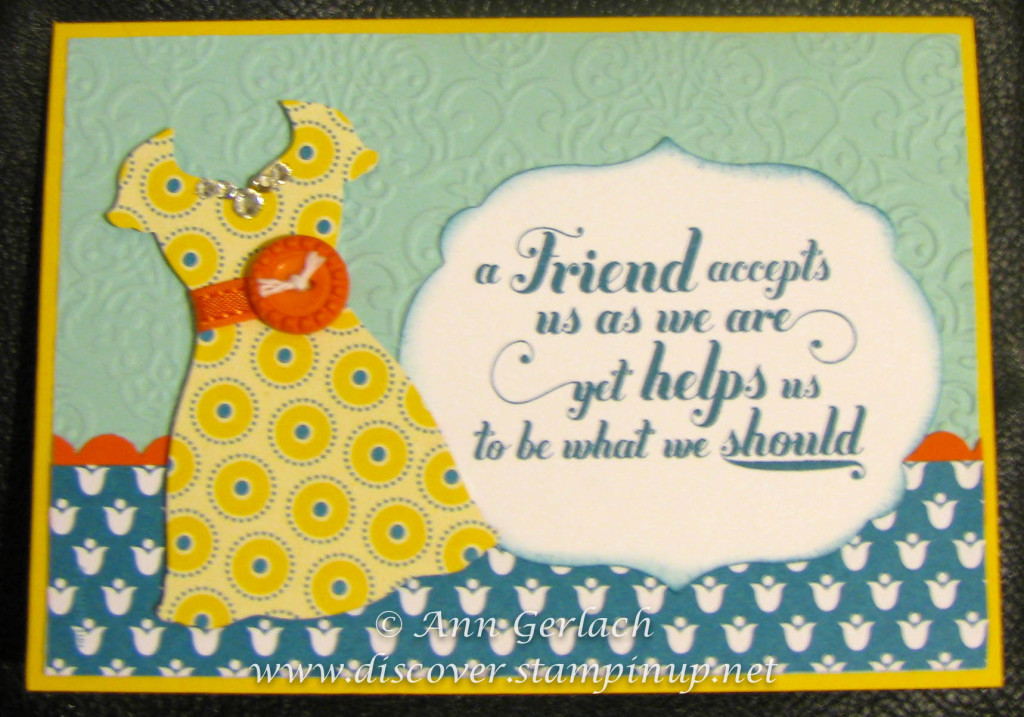 However I absolutely loved what Ngaire made by up cycling  the chocolate wrappers and this die – it's reminds me of the flamenco dancers in southern Spain.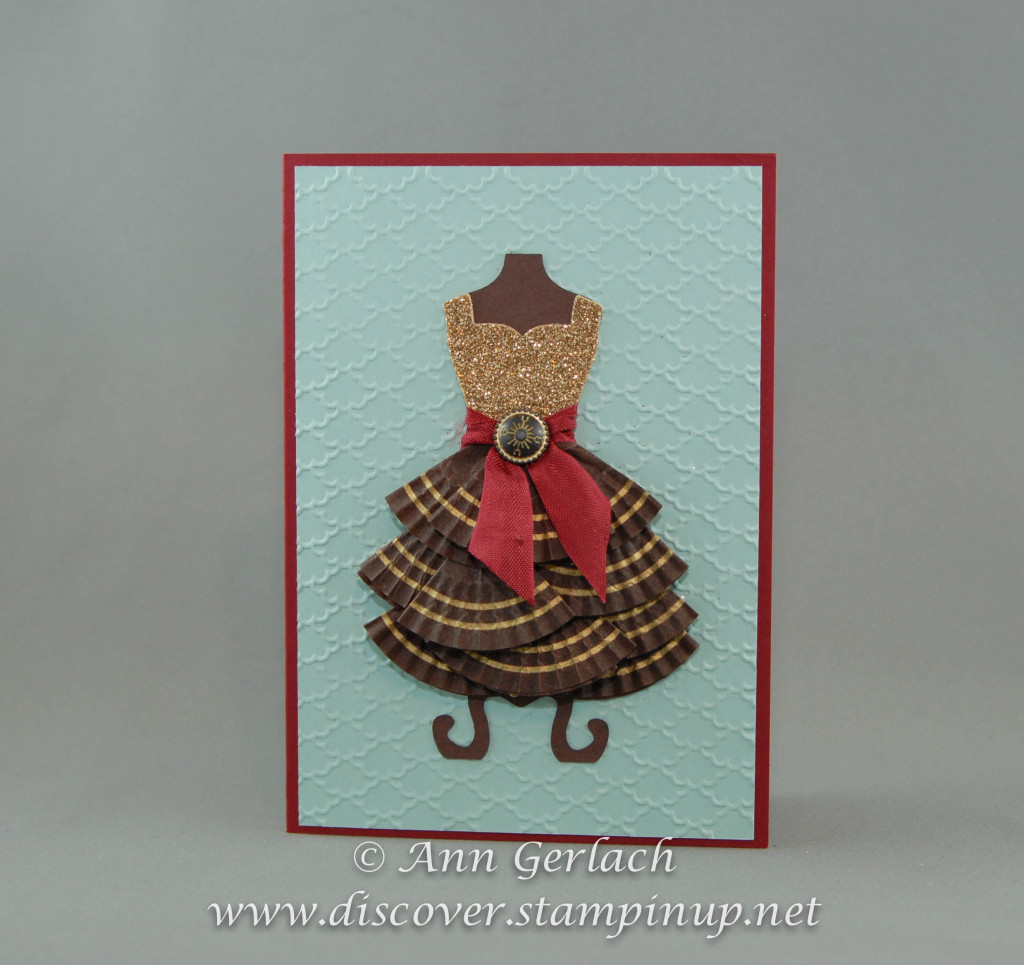 Doesn't the Champagne glimmer paper look amazing with the Cherry Cobbler seam binding and antique brad? So who is off to eat chocolates in the name of crafting?