So every year at Christmas my Cherub and I make our own Christmas crackers (or bon bond depending upon where on the globe you live). They are simple to make using the Envelope Punch Board and I also use my Simply Scored (but you could use the Stampin' Trimmer).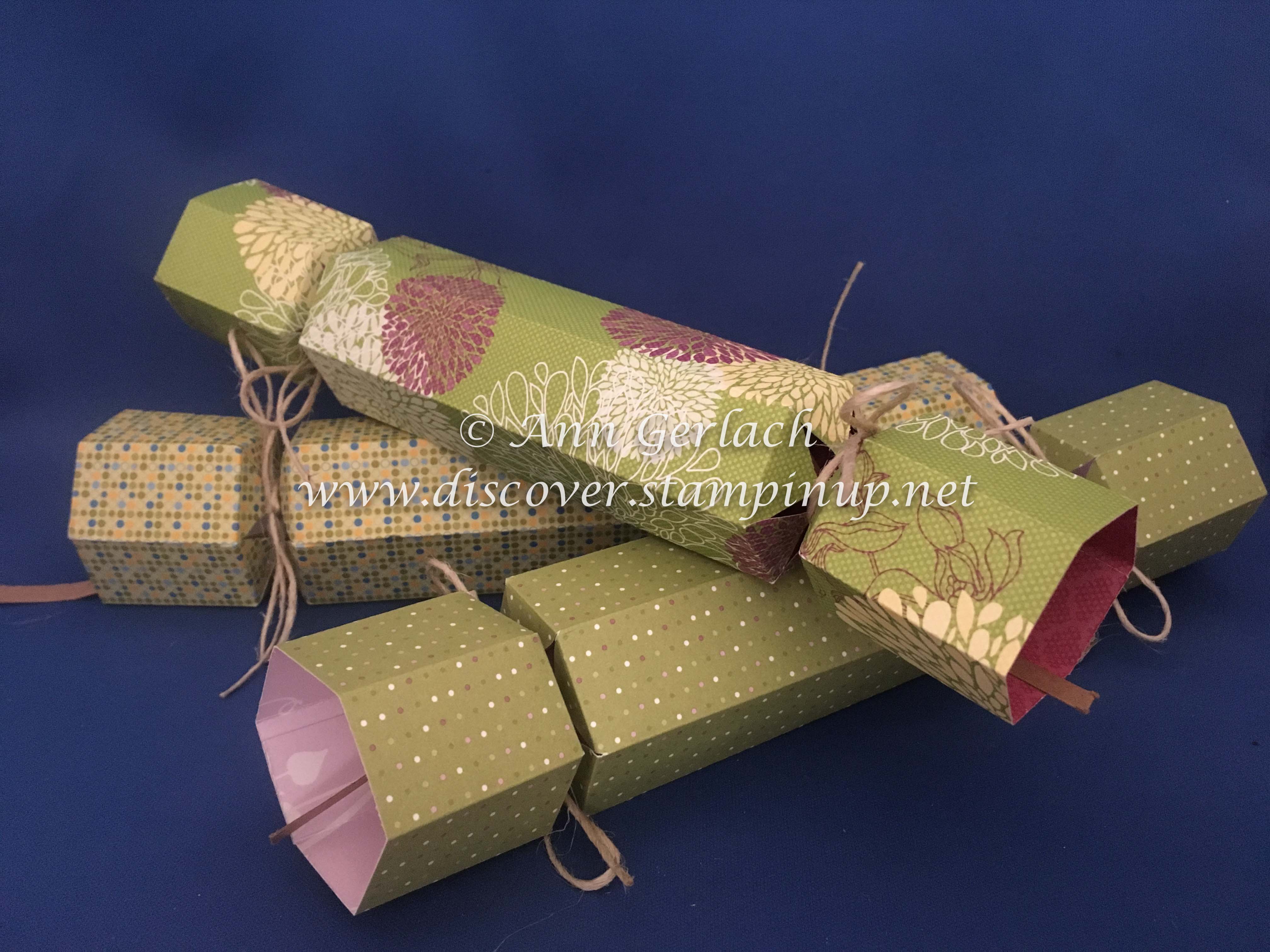 There are many variations of these on the internet, but I modified mine to use a 10″x6″ piece of designer series paper (that way I get two from a sheet) and I like the hexagonal effect rather than the square or triangle finish to the crackers.
My measurements are in imperial as the paper is cut that way.
On the 10″ side score at 1.5″, 2″, 2.5″ and then at 7.5″, 8″ and 8.5″
On the 6″ side score at 7/8″, 1 3/4″, 2 5/8″, 3 1/2″, 4 3/8″ and 5 1/4″
Burnish all of the score lines and with the 10″ side horizontal to the envelope punch board punch at the 2″ line on the punch board on each score line as per the picture below. Add tear tape of multipurpose glue to the smallest horizontal panel and make into the hexagon shape.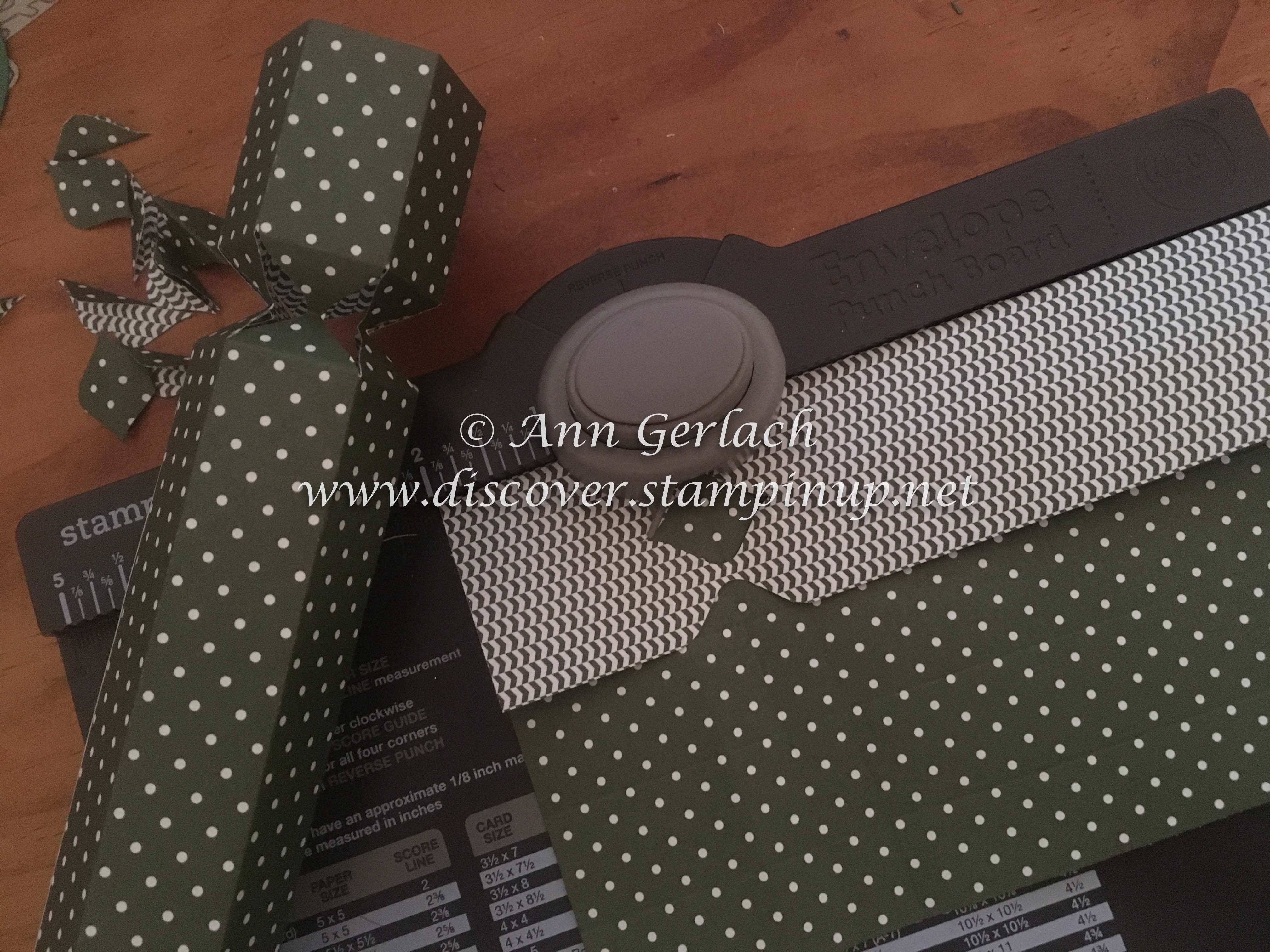 We put in a $1 scratch ticket, a bonbon snap (bought online), some jokes (printed off the internet) a chocolate and a small toy or puzzle. They are a lot of fun to make and people love how personal and fun these are to receive.