Well there certainly has been lots of exciting announcements of late! We had two announcements yesterday – here's the first!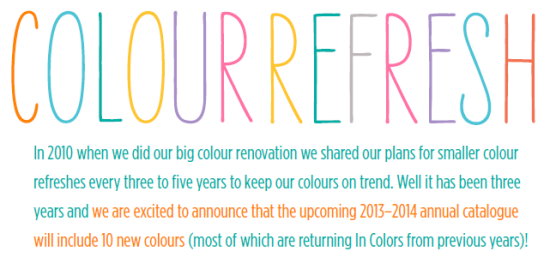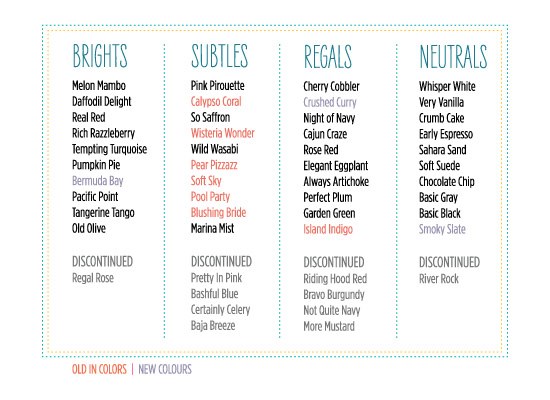 Please, I cannot stress enough that the colours that are discontinuing so if you do need re-inkers for your ink pads that are retiring get them now, rather than waiting until it's too late and they have run out! You can also stock up on any retiring colour accessories, card stock, markers etc. You can order them yourself online here or you can contact me with your order as per normal.
You can see more information about it here:
It was with a tinge of sadness that I read the second announcement as due to unforeseen problems with suppliers for Watercolor Wonder Crayons and Watercolor Pencils Stampin' Up! have decided to discontinue these two products.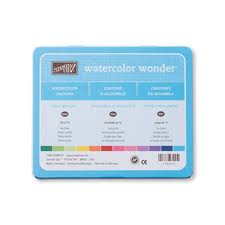 Hence, the following items are only available while supplies last, so get them before they're gone! You can order them yourself online right now by clicking here or you can contact me to place your order, but these will move fast!
101879: Watercolor Pencils
119802: Subtles Collection Watercolor Wonder Crayons
119803: Regals Collection Watercolor Wonder Crayons
119804: Brights Collection Watercolor Wonder Crayons
119805: Neutrals Collection Watercolor Wonder Crayons
I was a bit sad about these items retiring, but then remembered all of the other cool things Stampin' up! has so losing 5 items wasn't too bad!