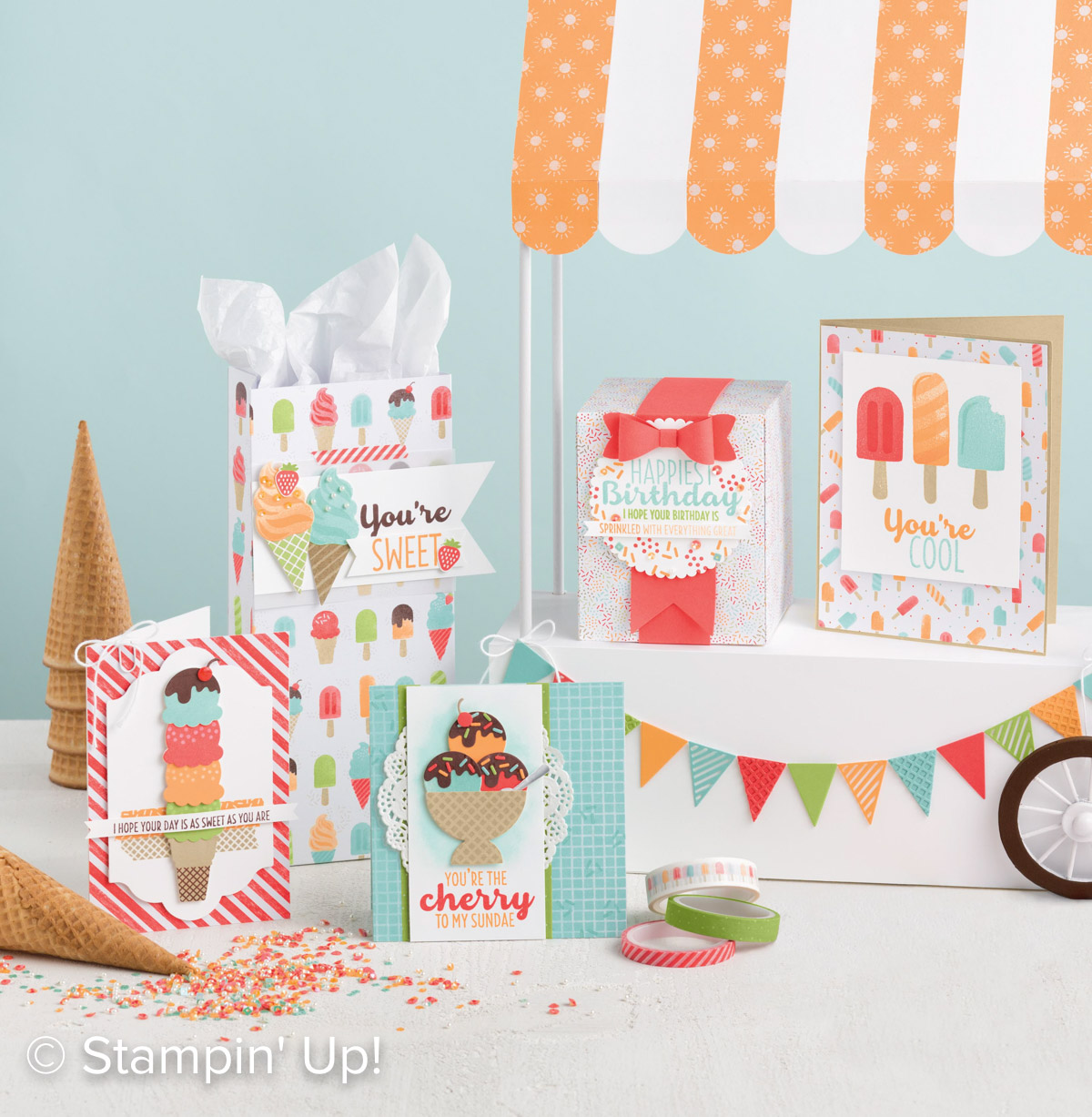 There are so many fantastic new items in the new Occasions Catalogues, but one product suite that is catching my eye today whilst we enjoy a warm 40'C is Cool Treats – nothing says summer better than ice cream – just ask my 10 year old!

If you'd like to see how the above cards are made – click the PDF download here, it has all the dimensions and directions!
This bundle is amazingly versatile and you can create all sots with it, plus with the ombre ink pads you get this effect – cool hey!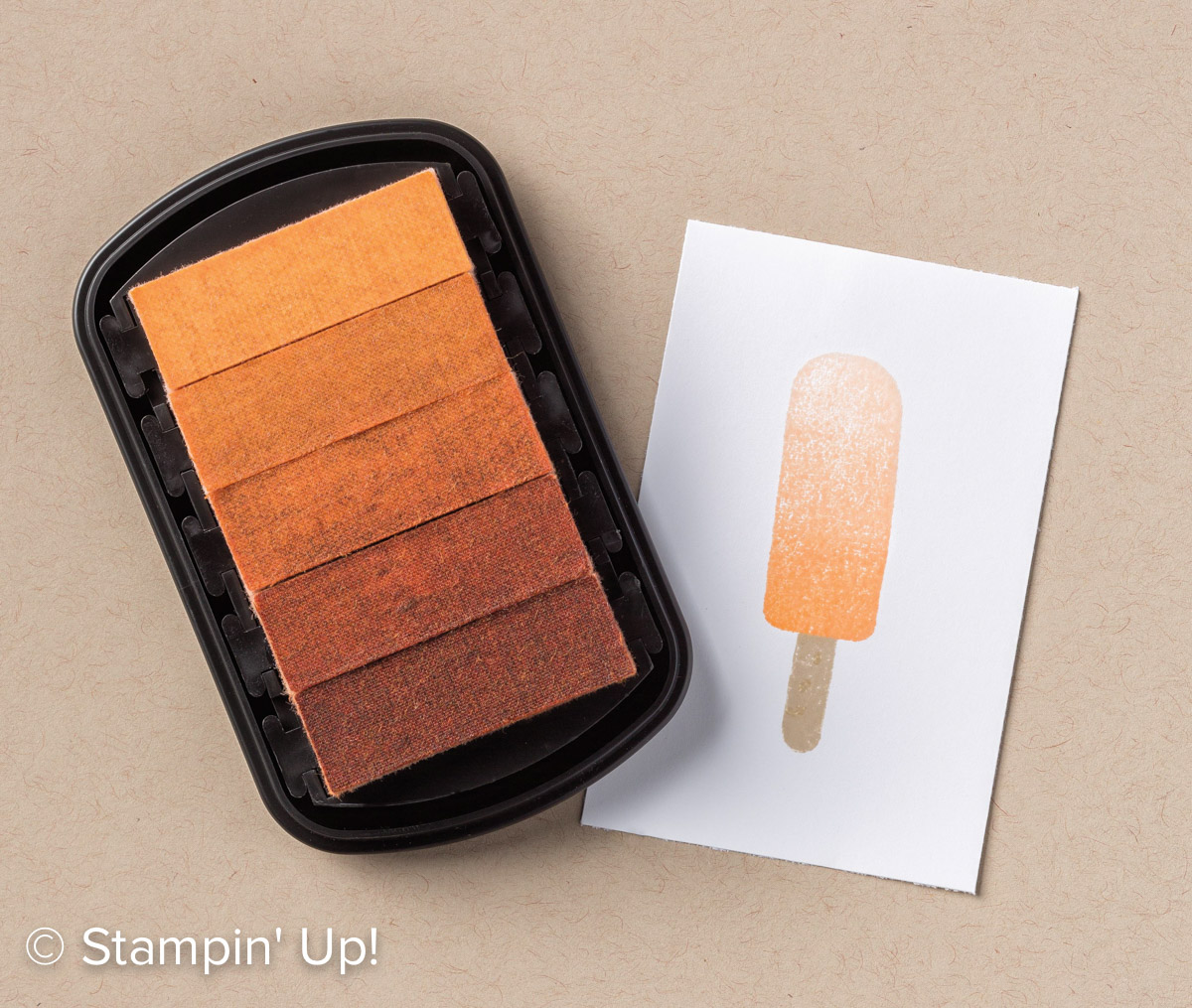 …….but wait there's more, below are a range of awesome card ideas made with the Cool Treats Bundle that were displayed at the On Stage Live event in Brisbane in November 2016. These were not made by me and I am not certain who created each one, but I do know that one designer was Nicole Wilson, if the others are yours please let me know so I can credit the artists, but I've put them here below for inspiration.
Plus this suite of products comes with co-ordinating designer series paper and washi tape, how cool is that!
Don't you think this product suite is pretty cool for summer? I'd love to see what you create with it.