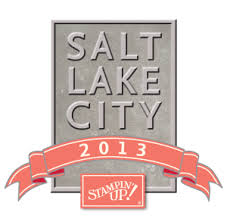 Well for my regular blog readers & newsletter subscribers – you would have seen me inching my way towards achieving Stampin' Up!'s Grand Vacation – well I got the official email this morning – I have achieved this personal goal! Last month my customers, friends, family and team have all been very supportive and helpful and helped me achieve the lofty new title of Senior Manager, a leadership and sales award AND  the pinnacle reward that Stampin' Up! offers annually – called a Grand Vacation!!
What this means for me – other than achieving a personal goal – is that that I have earned a trip for two all expenses paid to The St. Regis Deer Valley, Utah in July this year! I cannot thank each and every one of you enough for your patience, support and friendship in helping me OFFICIALLY achieve this trip (I knew unofficially 3 weeks ago), but now it's official I have achieved the trip I can go and try to track down my passport later tonight to see if it is still valid or not………
Stampin' Up! has a number of incentives for demonstrators from discounts, to free product, free convention registration, recognition pins & certificates, cash bonuses and the highest level annual award is that of Grand Vacation! The location of the later changes each year – if you would like to join my team and aim for a trip for two, all expenses paid cruising the Western Caribbean in 2014 aboard the Allure of the Seas for 6 days and 7 nights contact me now and I'll be happy to help coach you to achieving your goals!