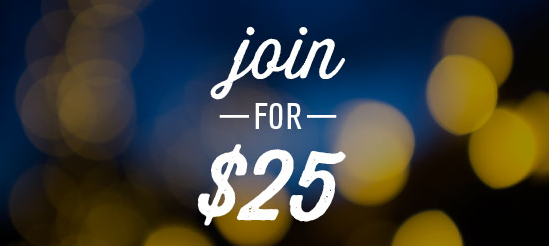 Help celebrate Stampin' Up's 25th anniversary birthday month. Have you ever wanted to get a permanent discount on your paper crafting supplies or get them for free? Want to be part of a fun team and have the potential to earn an income doing what you love or earn an overseas holiday? From the 7-21st of October 2013 you can join Stampin' Up! for just $25 and get all of the above and more! You can check out some of the benefits of being a demonstrator and some answers to FAQs here or you can call me and we can get together and have a chat.
This offer is only good for two weeks from the 7-21st of October, so take advantage of it right away!
For $25 starter kit will be available; the regular $169 starter kit will not be available.
The $25 Starter Kit includes : $26.95 worth of Stampin' Up! product (it must be more than $25, but not more than $26.95)
Business pack which includes: A box of annual catalogues, a pack of the current seasonal catalogue, a Getting Started DVD, customer order forms & customer postcards
If you place an order of $300 or more in the first 45 days of joining then will get an extra 10% discount on top of the normal demonstrator discount.
You will also get two FREE months of Demonstrator Business Web Services (DBWS) if you subscibe within 21 days of joining.
Birthday Sign Up Bonus: If you place your first workshop order of at least $300 within 30 days of your start date, you can choose any stamp set from the 2013-2014 annual catalogue (redeemable with your first demonstrator order in December).