Here is the final batch of birthday cards that people sent me pictures of for the April competition (details here) and you can see other previous cards here too.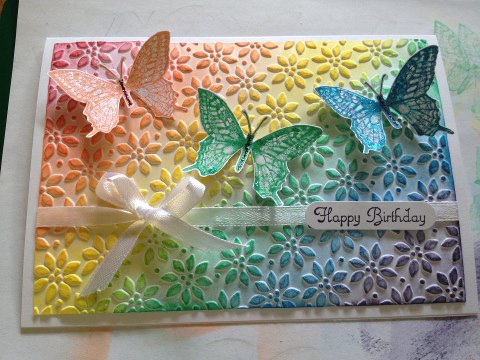 Gorgeous sponged rainbow butterfly card made by Catherine – loving the sponging over the dry embossing on this card – so effective yet so simple!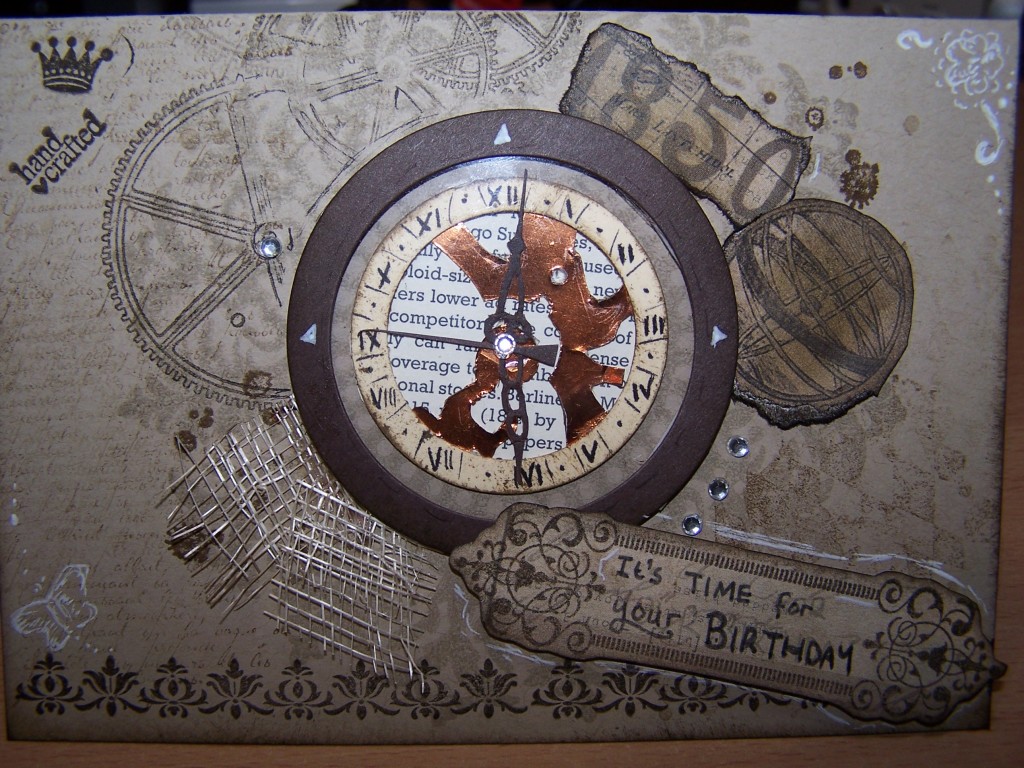 This funky clock creation with beautiful stamping detail was done by Monique.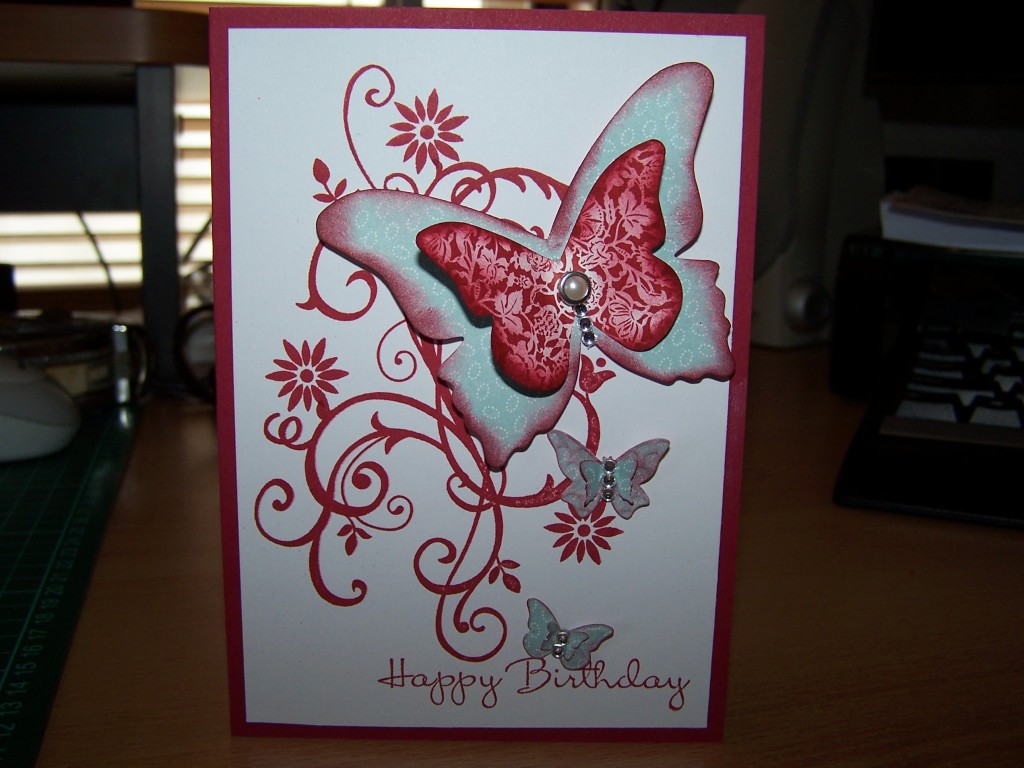 Diana has used my all time favourite SU! stamp set – Baroque Motifs – I was SO sad when this retired last year – love the butterfly die cuts.
All of the names got put into a container (there was no limit to the number of times people could send me scans or pictures) and the winner of the $50 Stampin' Up! prize is………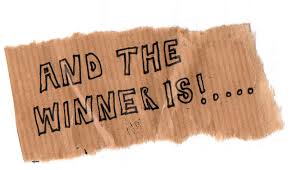 Catherine! Congratulations – she submitted some lovely creations – stay tuned for another change to win some free stuff in May when I am away in Brisbane for the national Stampin' Up! Convention……….of course I'm always open to ideas for giveaways – both the prize and the method of engaging people to earn their prize – so leave your suggestions below.