Recently at Crafternoon we made 3 never ending cards, the basic template for making one is here and the card base template is really easy to make, it's the embellishing that takes the time! I did modify the base to suit metric sizing, so my four base pieces were 14cm x 7cm. They were scored along the longest side at 3.5cm and 10.5cm and at 3.5cm on the narrow side.
Cherubs teacher is Minions crazy and he requested a special card that would entertain her and that she would keep on her "minion shelf" in the class. So here was the result: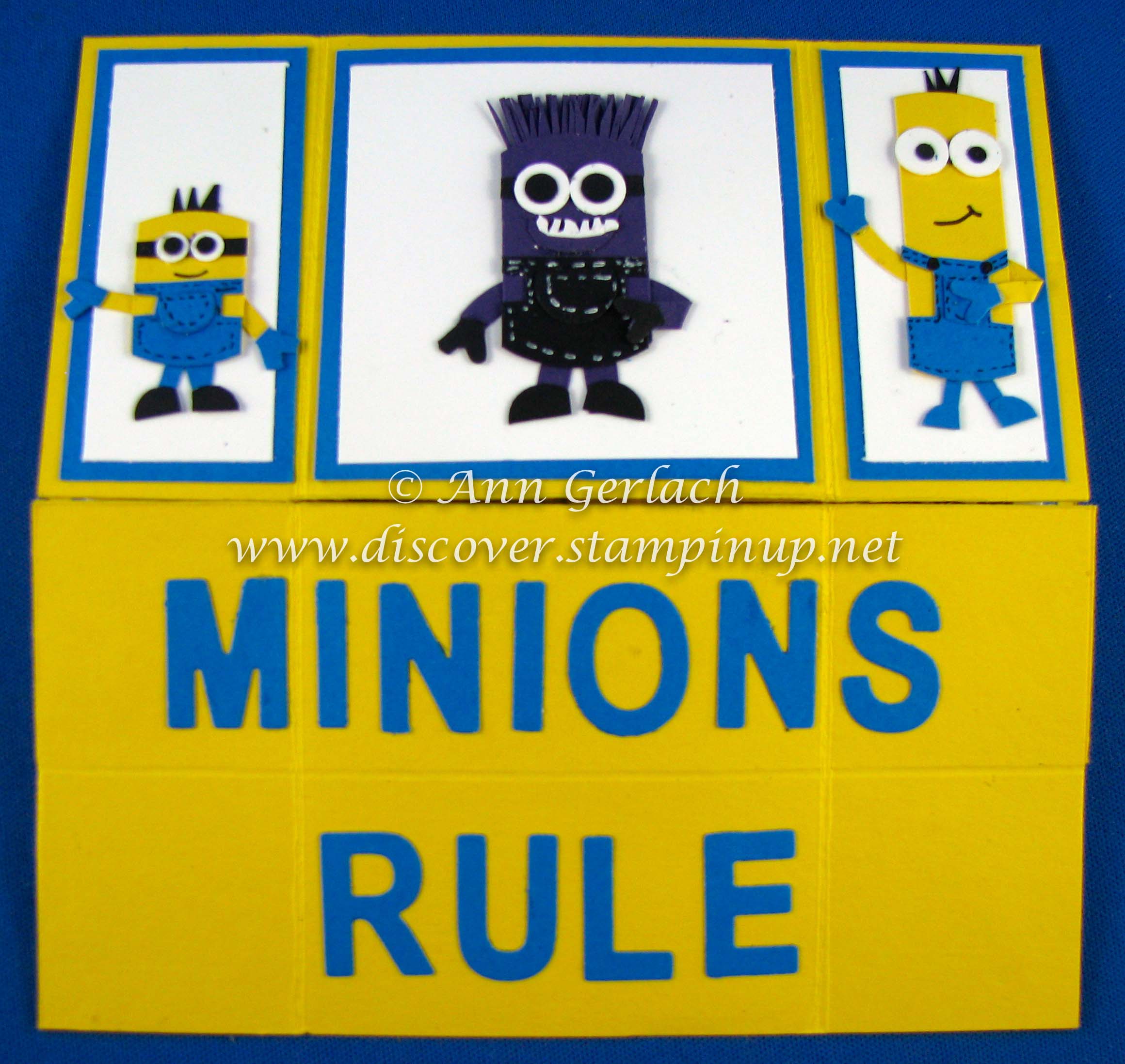 Lots of little punch art creations (I love google – who knew there were purple creatures – I thought they were all yellow & blue).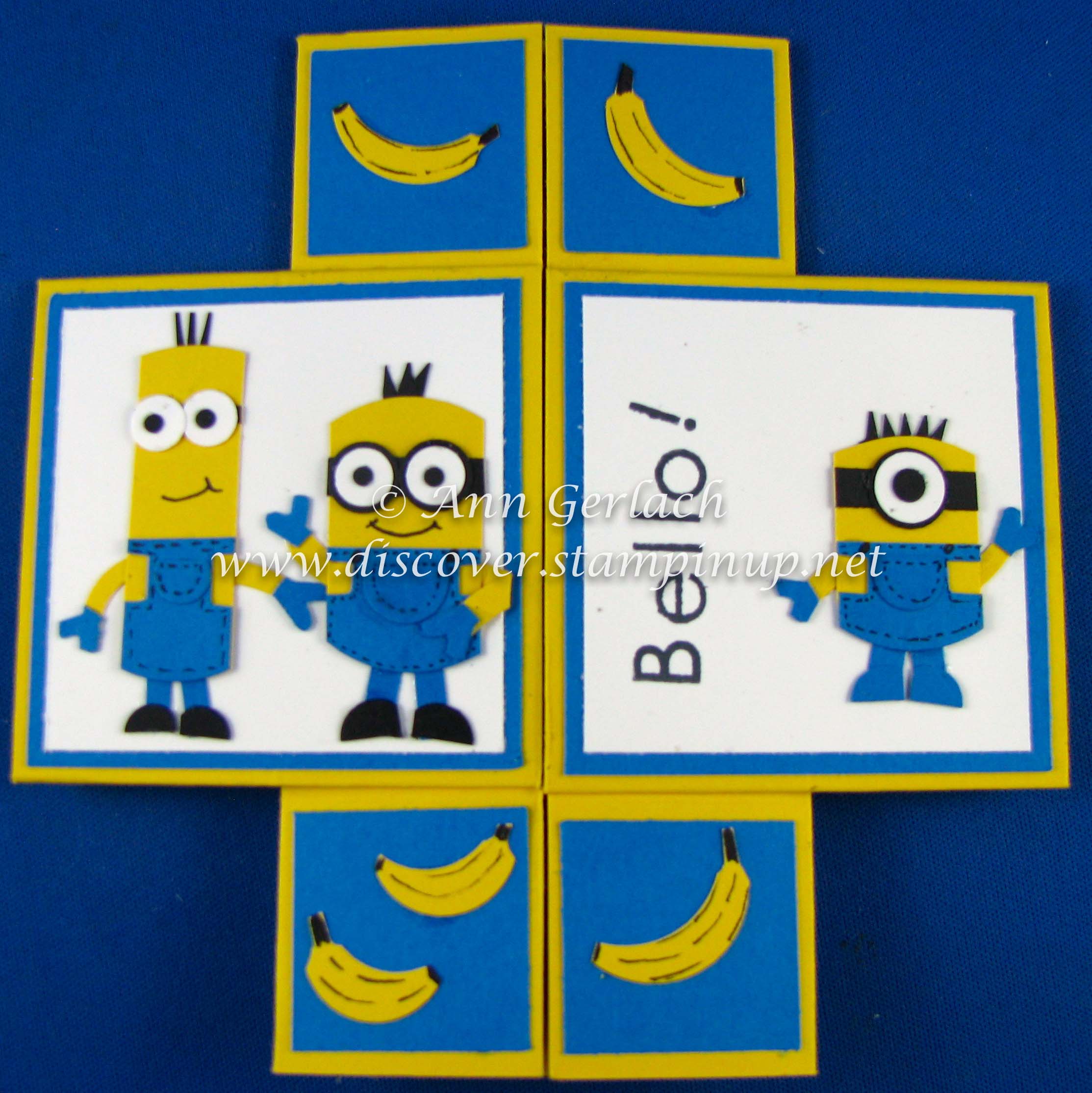 I also found out they like bananas – see how educated I am getting via google.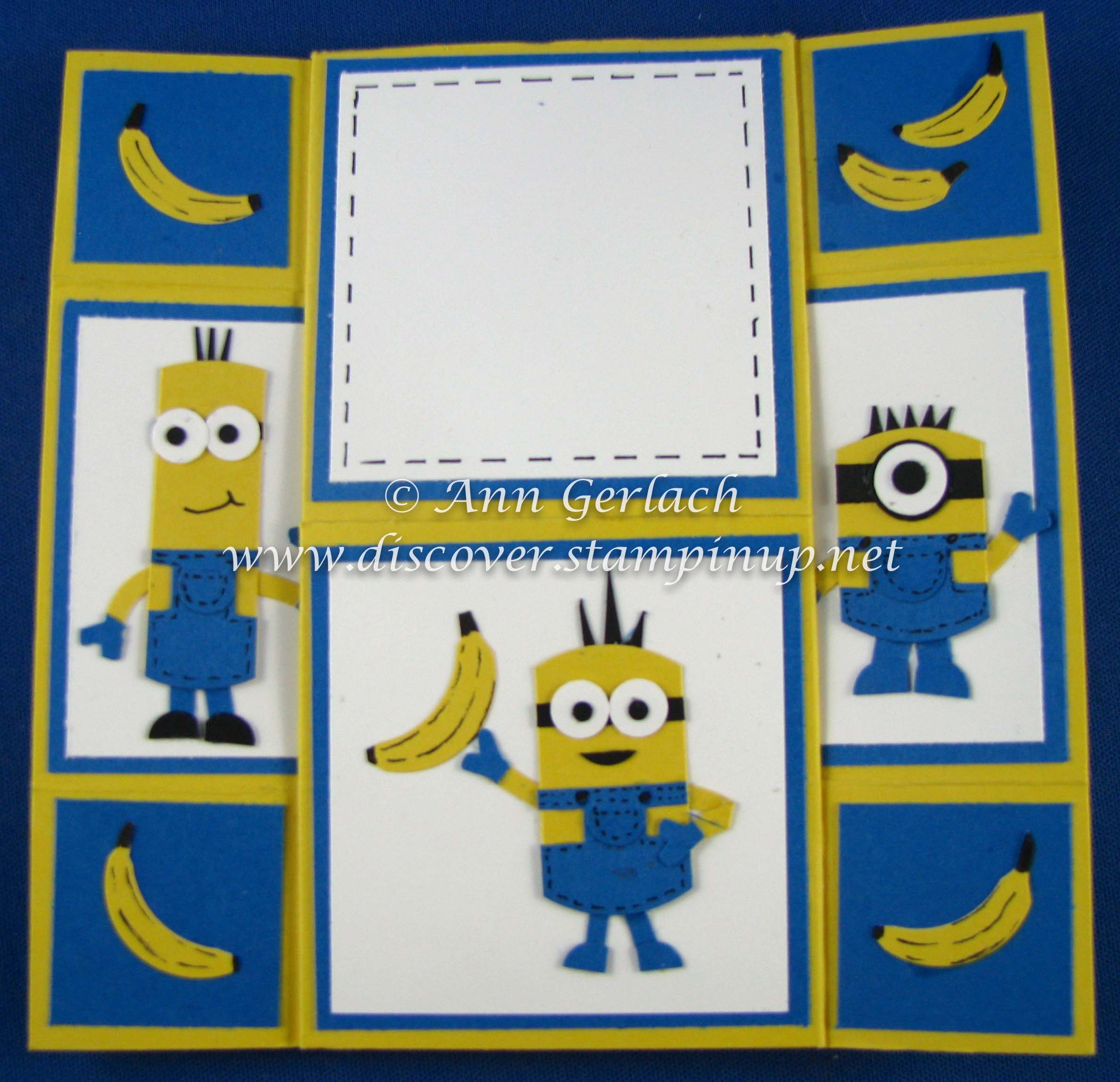 The blank white square was where the greeting was written. I do prefer constructing the base and all of the punched pieces with the Tombow multipurpose glue as the last thing you want is for this card base to "pop" apart in heat or humidity!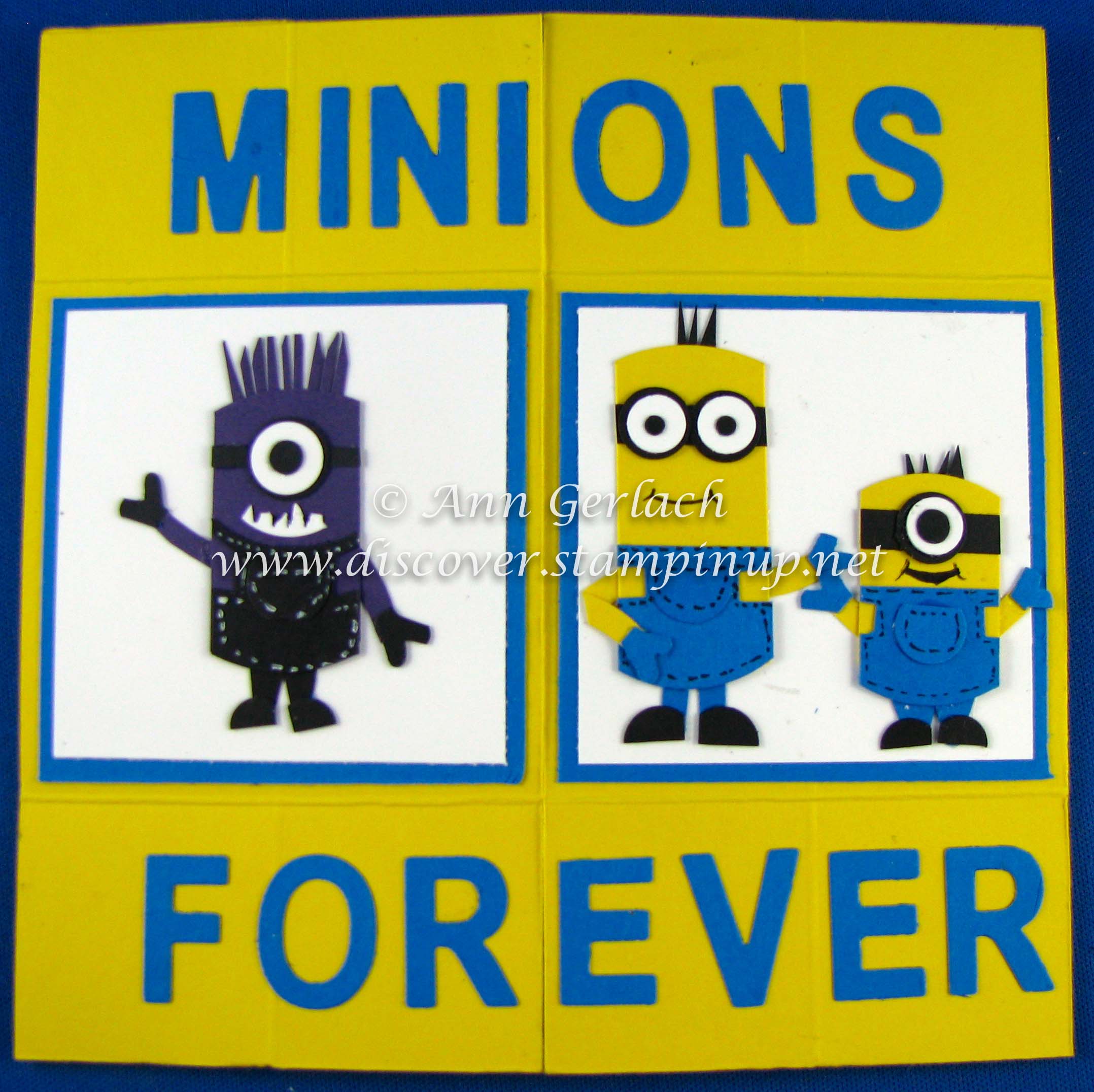 And yes, by the end of this card, it did feel like minions were going on forever! The recipient loved the card so that was all worth while. These never ending cards make fantastic mini photo type albums when you add pictures and definitely keep the recipients entertained for a while!