I received a lovely letter in the mail recently – and it wasn't a bill (YAY) and then it got even more exciting as when I turned it over I saw who it was from……..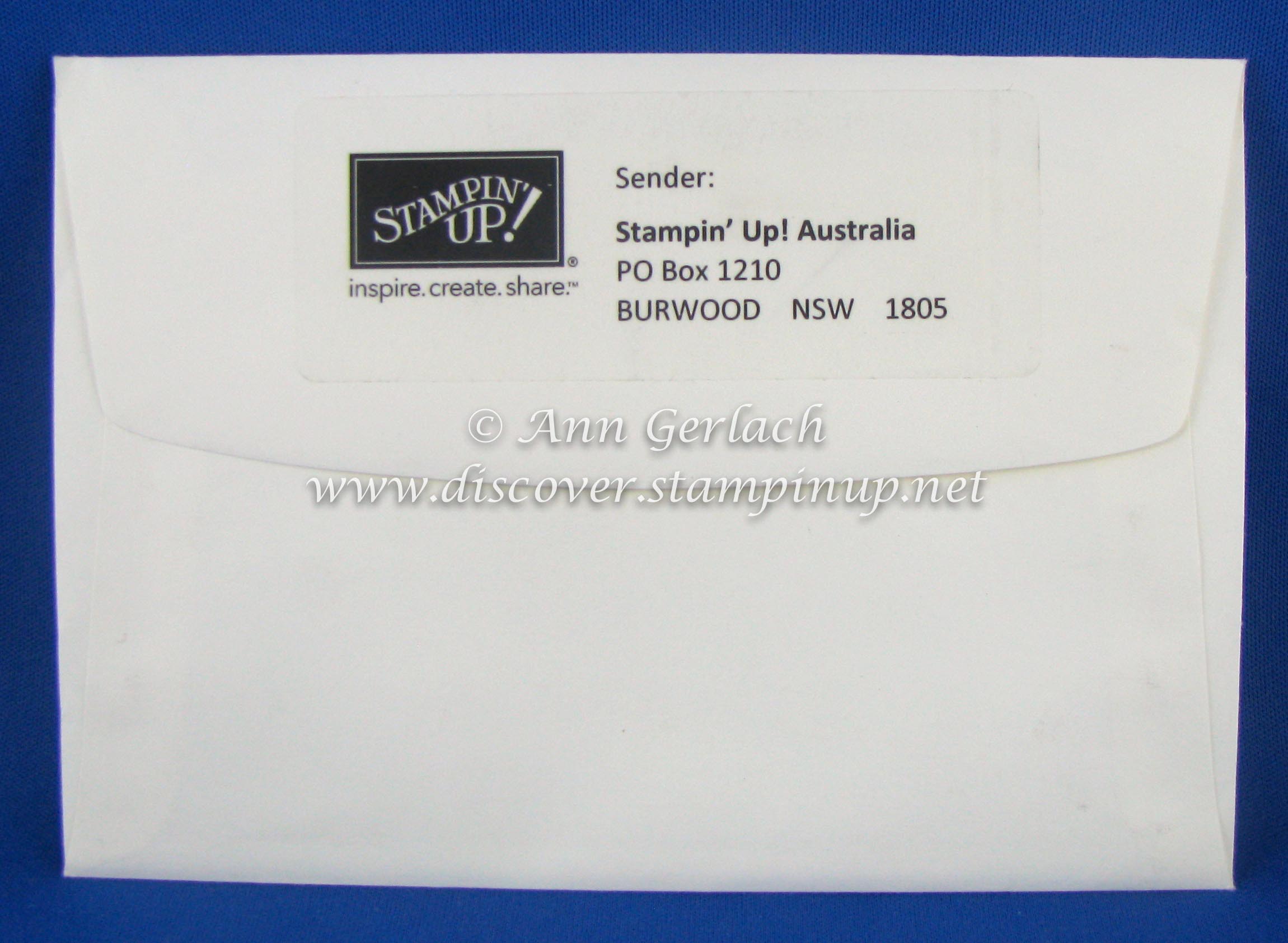 This was the beautiful can that was inside it, love that gold embossed paper – really hoping it's a sneak peek from the new catalogue! The card was an invitation to attend Convention & the Leadership day in Melbourne in May, which I had already registered for, but yay, who doesn't love getting a beautiful card in the mail?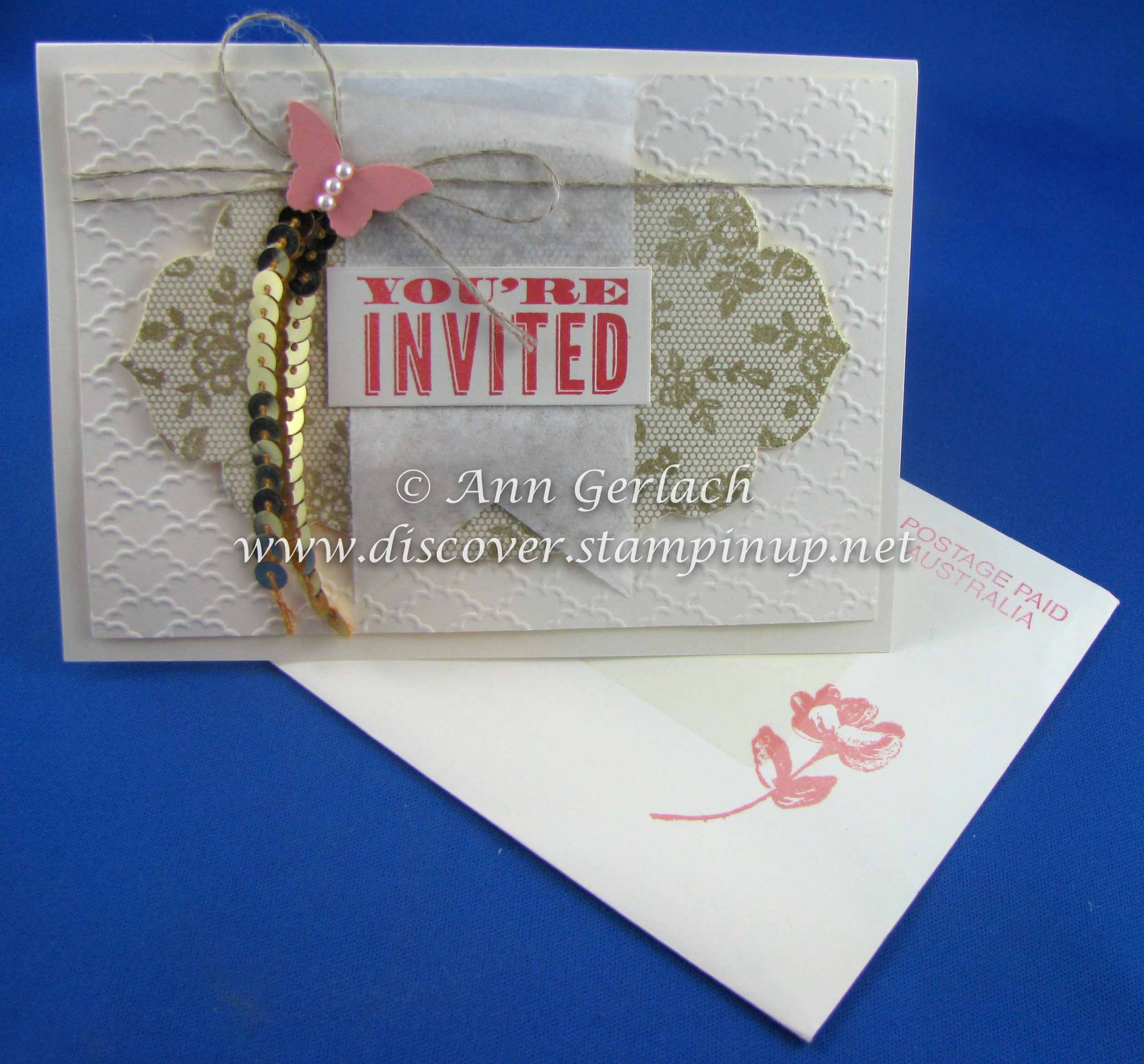 Can't wait to see all my fellow demonstrators, staff from the USA, NZ & Australian offices and of course get to see lots of the new products that we'll be getting in just a few short months time!