Starting Monday there will be a week long Online Sale happening – but don't wait until late in the week to order as some items are exclusively on sale for the first 24 hours only!
The first 24 hour sale gives you 20% discount on select stamp sets (listed below) and are all available whilst stocks last on Monday 20th of November – you can order online here and the current hostess code is 6Z7UDMJW.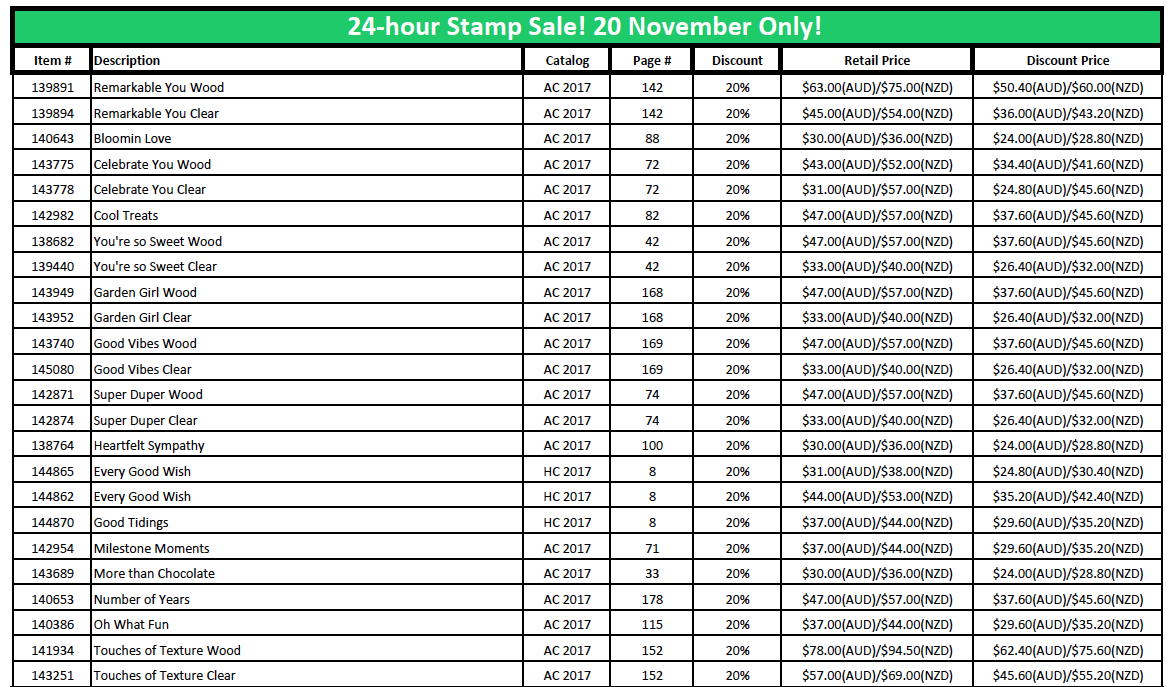 The next part of the sale is from Monday 20th of November until Sunday 26th of November and is packed full of exclusive deals – some up to 40% off the RRP – so there really is no better time than now to stock up on your crafting supplies or buy yourself or others a gift they really want and would use.