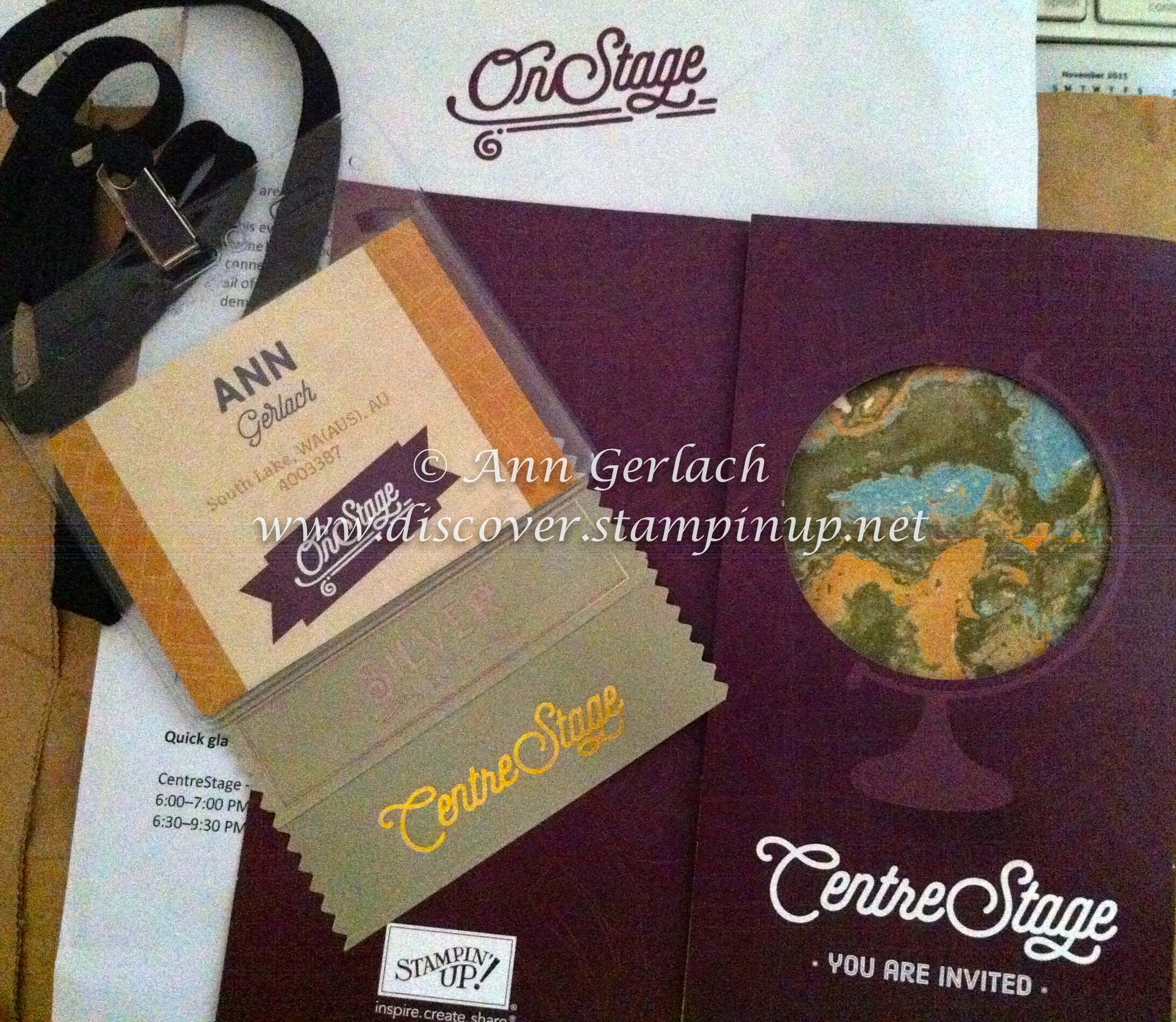 One of the fantastic perks of being a demonstrator with Stampin' Up! is the exclusive live events that are now happening globally every 6 months, with local, national and international attendees. Perth had their first On Stage event last week (we were the only local event globally to sell out, we must all be keen stampers here in the most remote capital city in the world!) and I had the added bonus of being asked to help set up for the event with staff on the Friday, so I enjoyed an extra 5 hours with like minded, fun people playing with lots of new things!
We packed up boxes & boxes of fantastic new stamping products for the make & takes.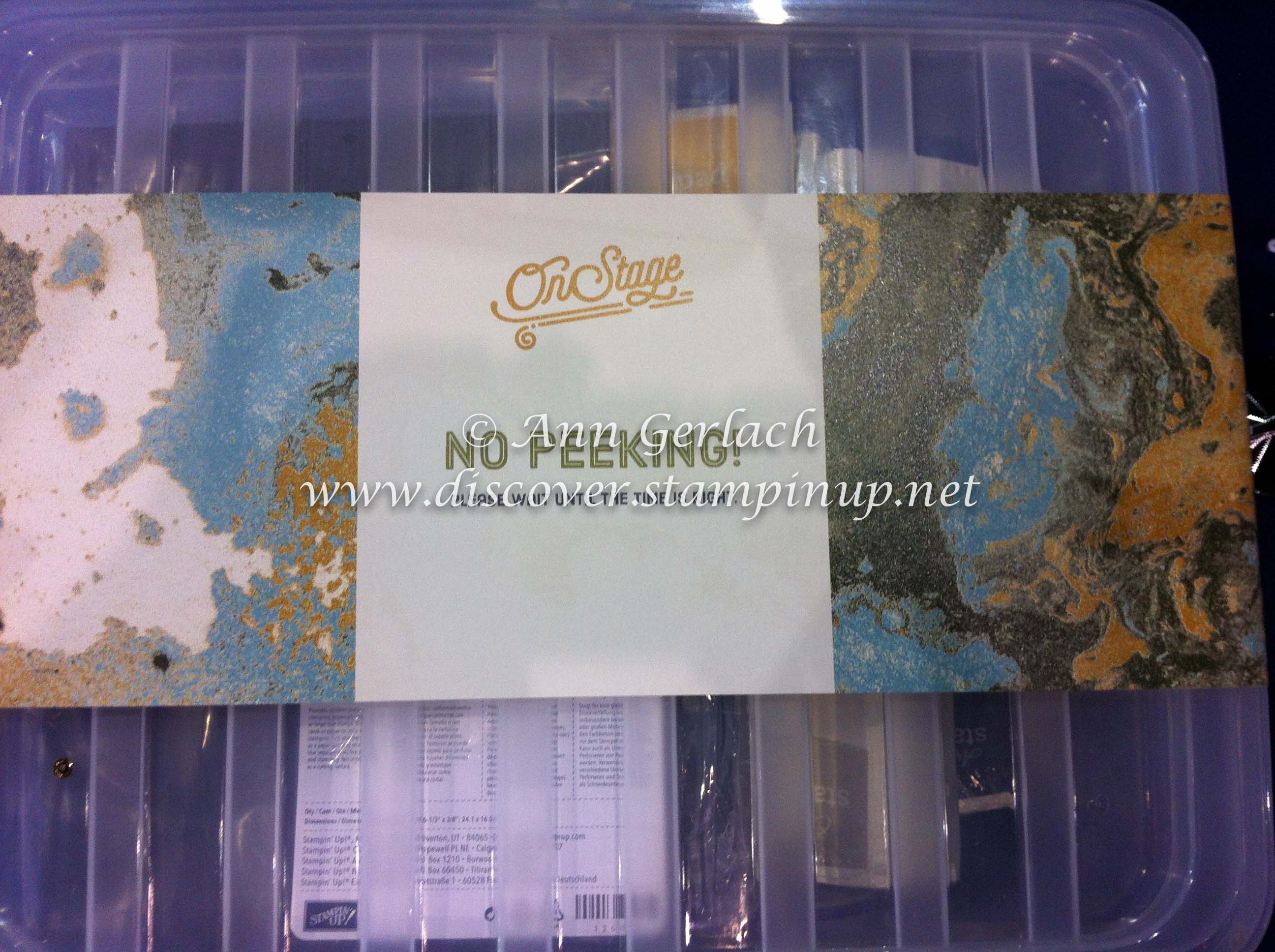 Made sure each place setting included a awesomely functional and beautiful new notebook/diary gift & a gold water bottle to celebrate the first OnStage events globally.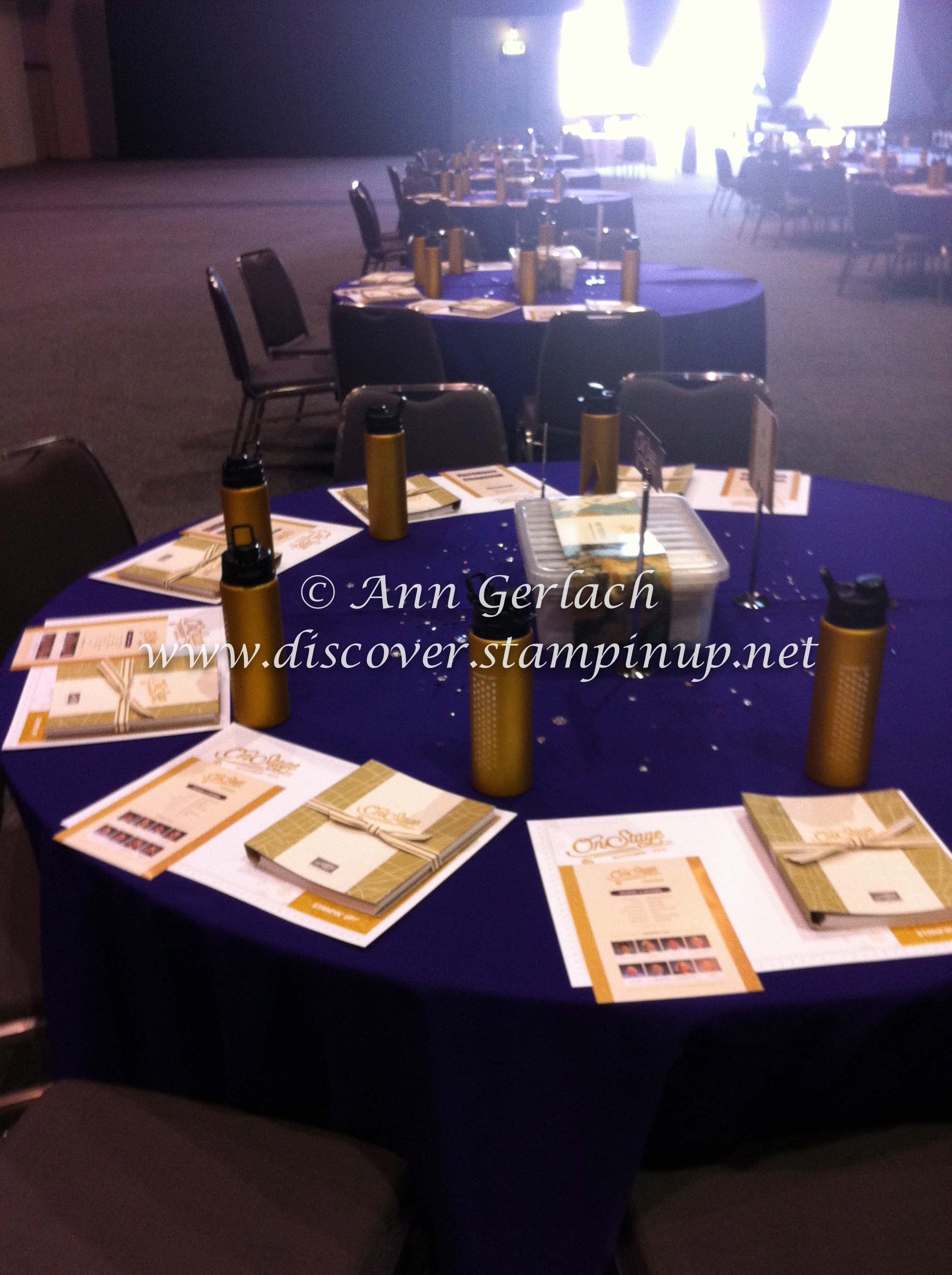 The tablecloths for the event were Elegant Eggplant, sprinkled with sequins & vintage buttons.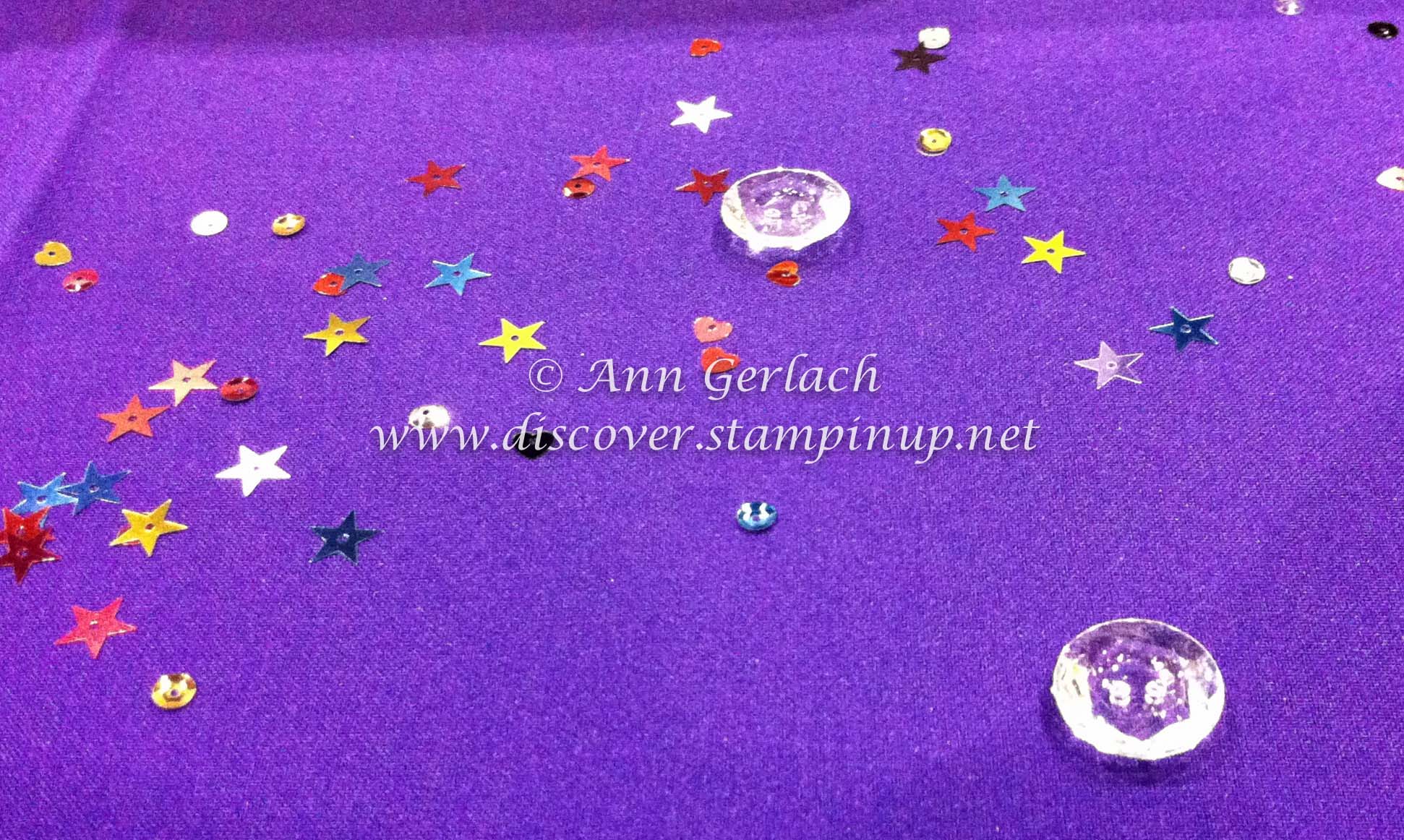 Check out this beautiful handmade card that I received for helping to set up – lots of new goodies on that lovely creation that I can't wait to order for myself!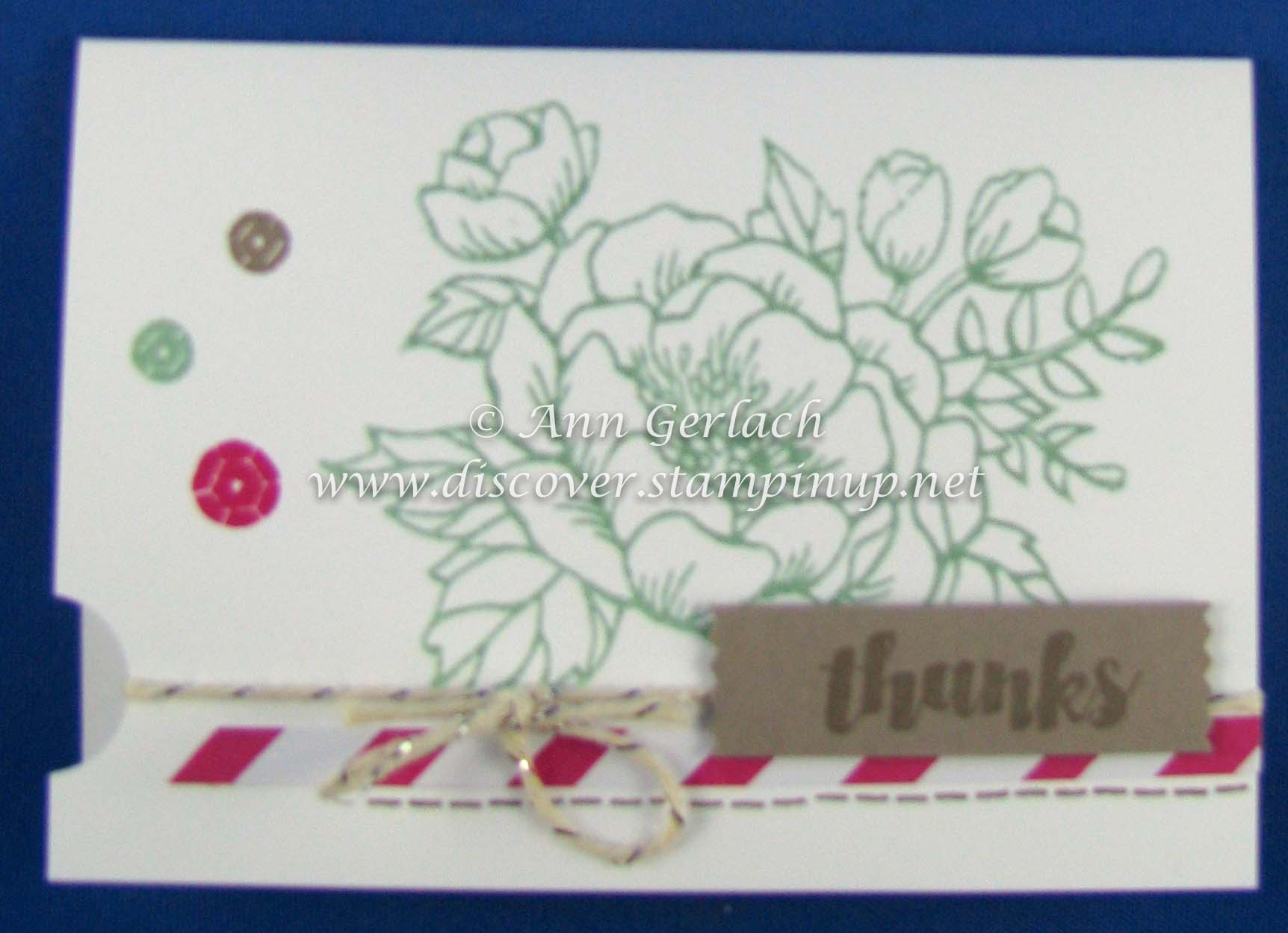 For those demonstrators performing at a certain level (Silver Elite and above) we got invited to attend the Centre Stage dinner and training session. The Perth event was very intimate with only a dozen of us being able to attend, plus the interstate and overseas staff. We got to enjoy a scrumptious dinner, receive a beautiful exclusive gift (oops forgot to take a photo of that, but I assure you it is lovely), spend time with fellow demonstrators and get training from the effervescent Clare from the Sydney office.
I will post again tomorrow and share some of the amazing things from Day 2 of OnStage – we aren't allowed to share too much as the catalogues don't go "live" until January 5th – unless of course you want to join my team and then you can order from the new catalogues on December 3rd, plus join us on December 10th for the next team meeting if you are able to.