So today I get to go and help set up the Stampin' Up! OnStage event in Sydney – no doubt that will be a lot of fun. We have a dinner & training event tonight then a FULL day of stamping and fun tomorrow (which includes the new catalogue), however I can't share too much with you about that for another week or so – one of the privileges of being a demonstrator – we get to see things and play with them before everyone else!
Anyways – each time I go to a national (or international) meeting with fellow Stampin' Up! demonstrators I endeavour to make some swaps to share (I say endeavour as it has happened on a few occasions that I get none done and I might have a reputation for roping random people in last minute to help me finish them as well). What are swaps? They are stamped items e.g. card fronts or 3D items that are an excuse to go up to someone you don't know and start a conversation, they are also a lovely memento of the event and source of ideas for your own stamping. This year I joined forces with my fellow stamper Sue to make our swaps as we were sort of time poor, but we wanted to do something to celebrate the #imbringingbirthdaysback movement which you can read more about here (if you would like to add your name to my birthday list please contact me).
So we thought small swap due to some people having lots of luggage to take home and functional – so scissor/bag charms it was! 100 flattened bottle caps, with printed 1″ circle inserts, a heart from the border punch attached and then covered in crystal effects.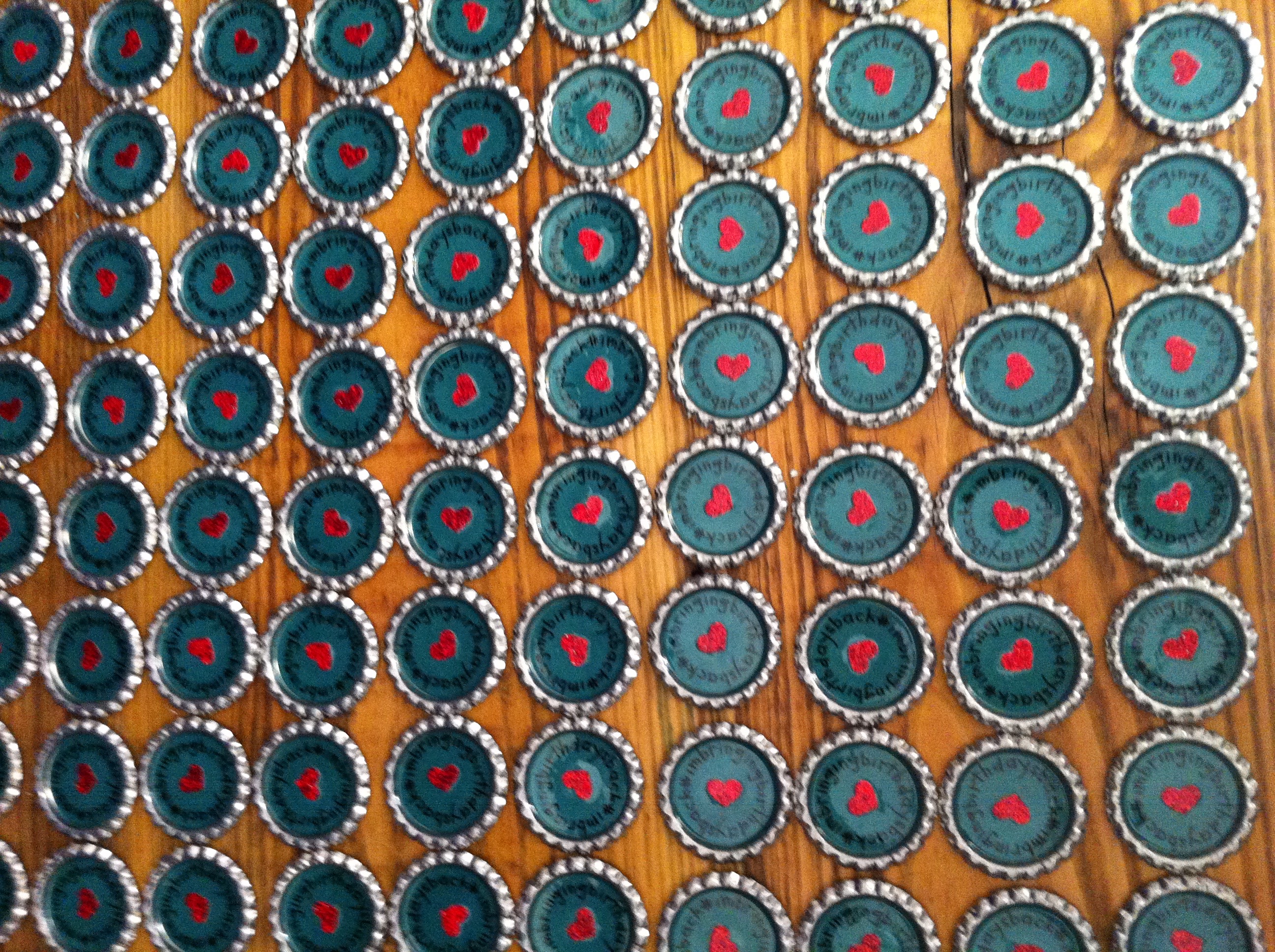 To give this result:
and of course we couldn't leave the back plain could we – it does all have to match after all!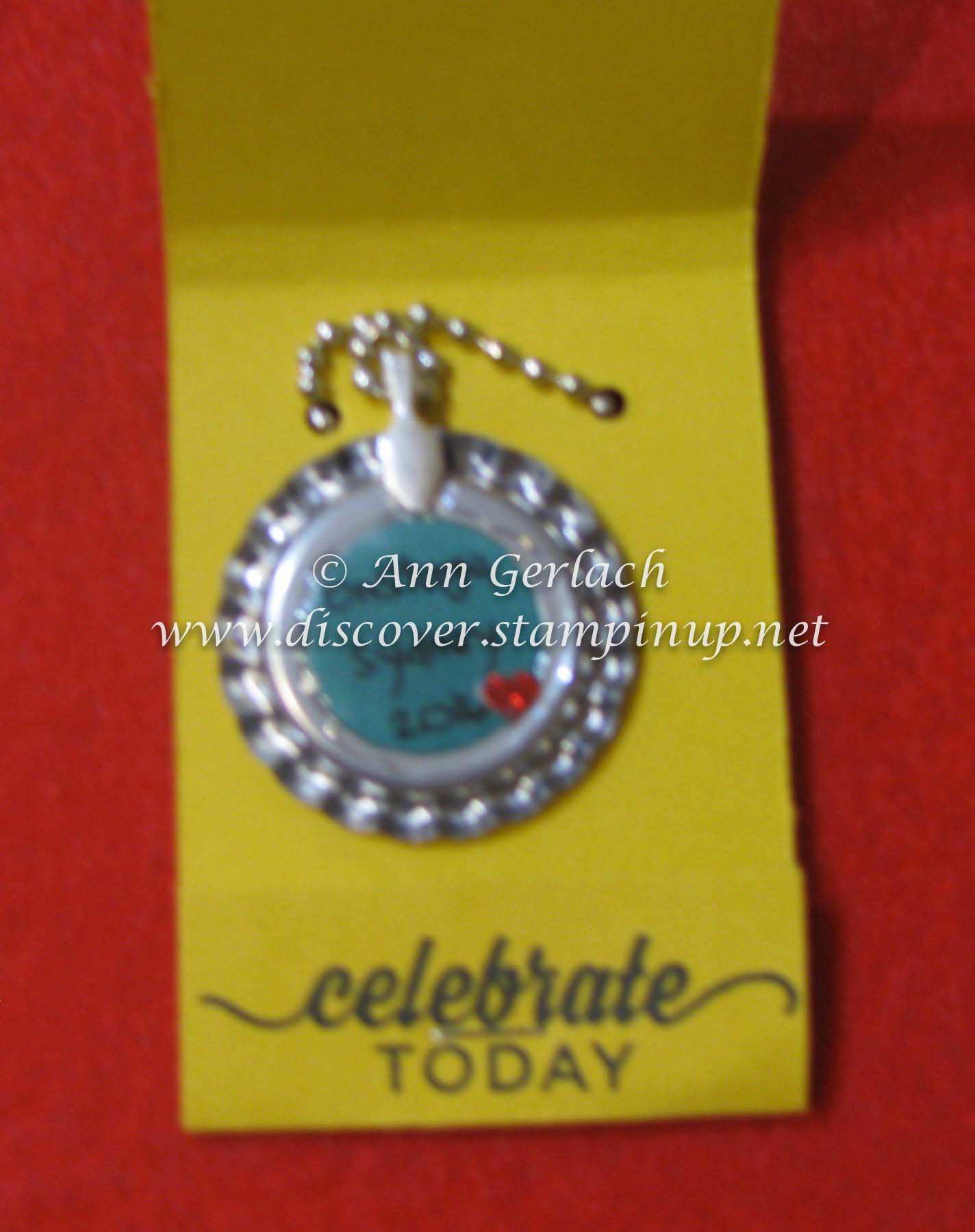 Then it was packaged in a matchbook type of thing featuring what is one of my favourite sentiments.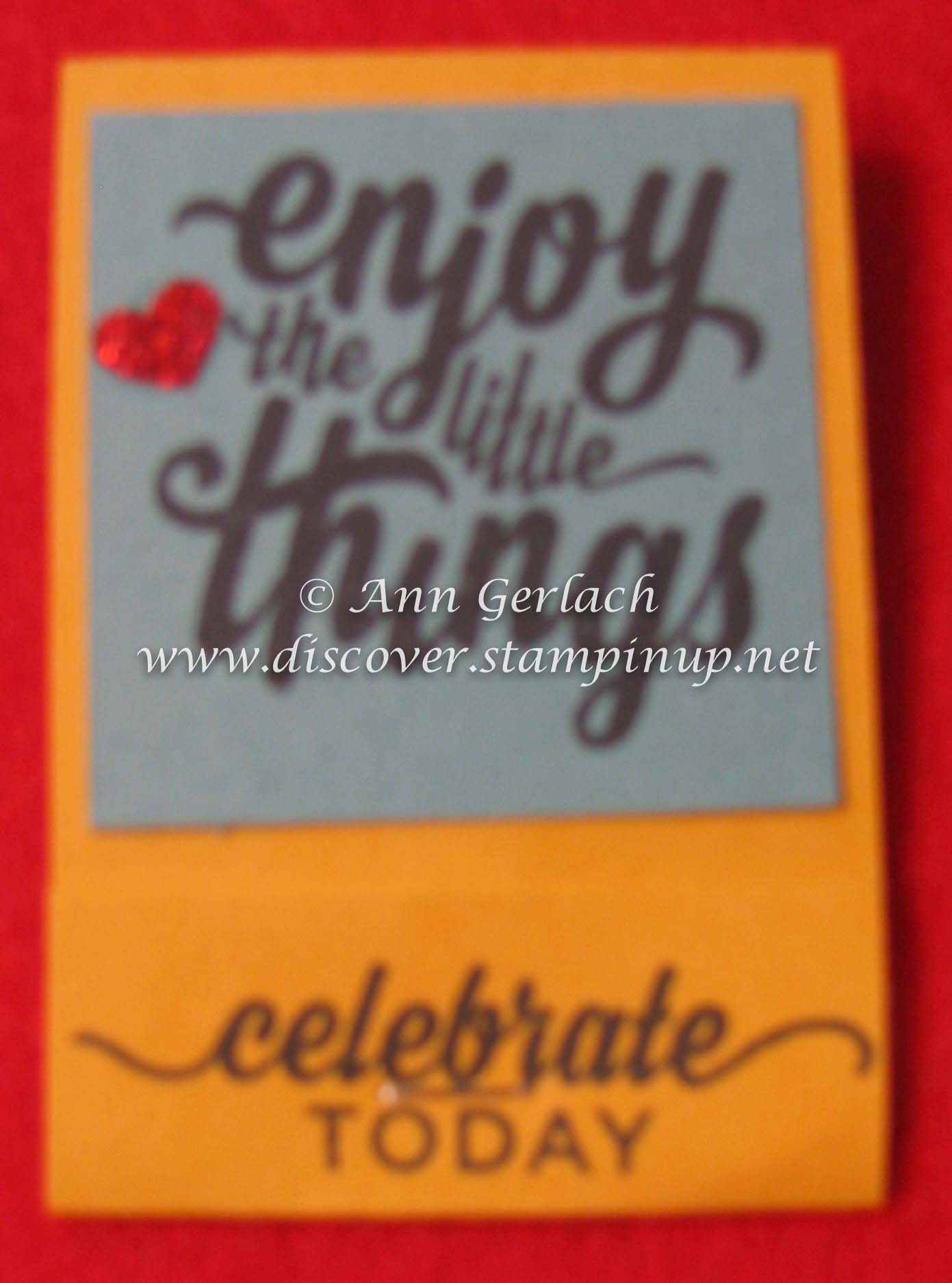 I hope that you do get to enjoy the little things and celebrate today and if you are at a future Stampin' Up! OnStage event come and find me as I may have some swaps to exchange/gift to you!