I made a birthday card for my talent sister-in-law in March and as she is a mixed media artist (you can check out her website here) I thought I'd make her a card in basic black and real red ink featuring  the hostess set Love You Sew, only available until the end of March.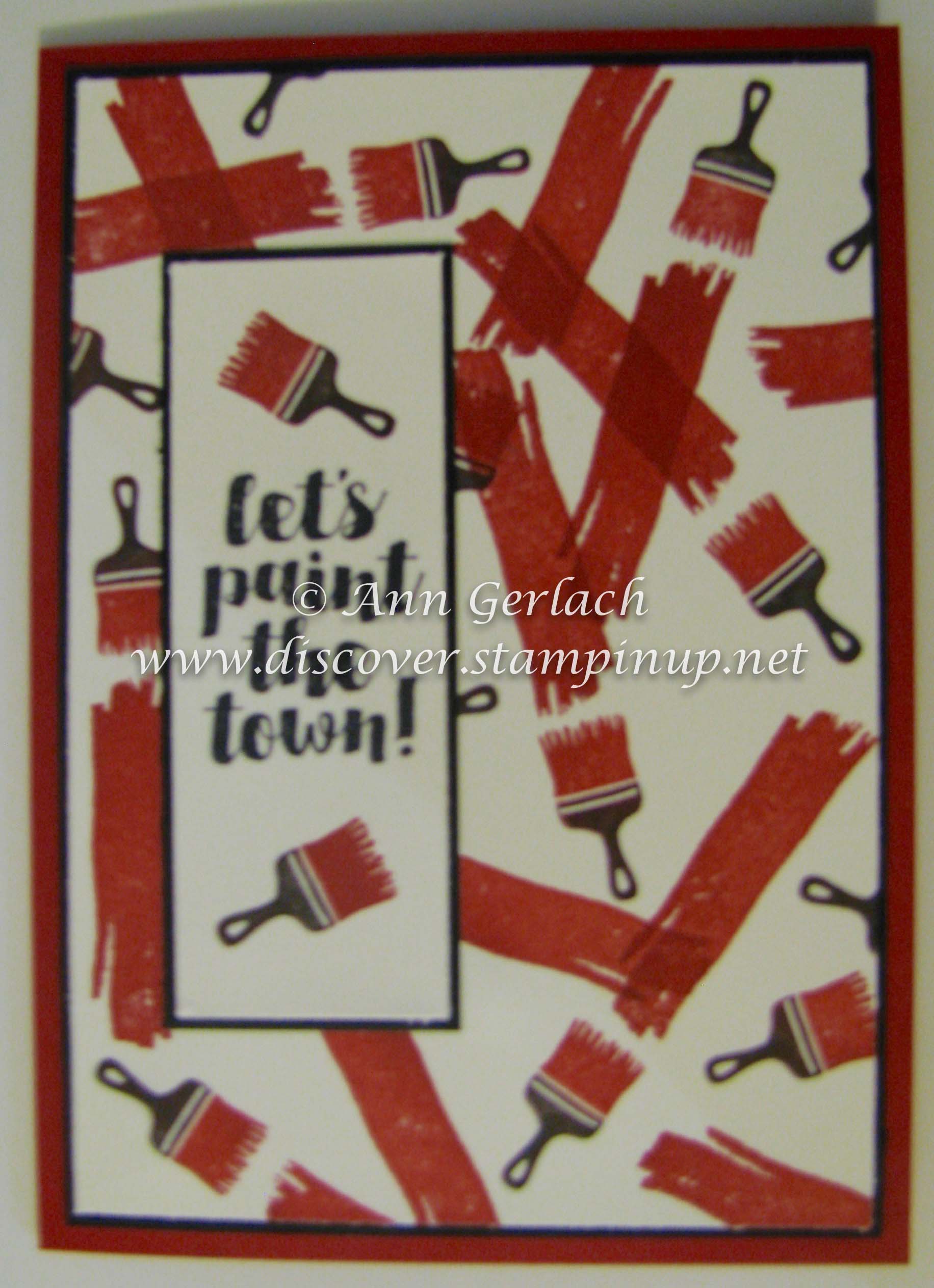 Then I made a second one in multi colours just for fun!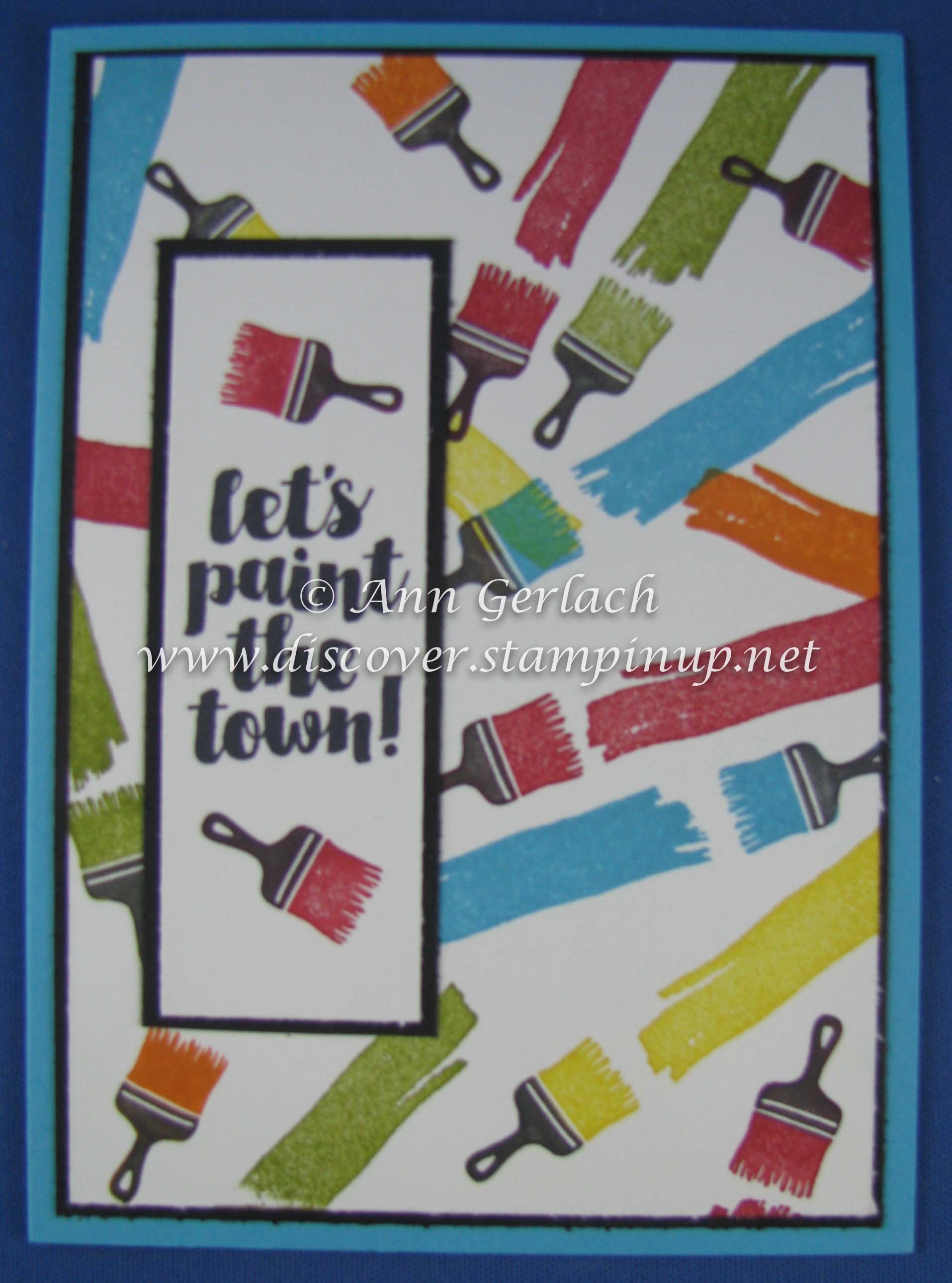 What colour would you like to paint the town in?