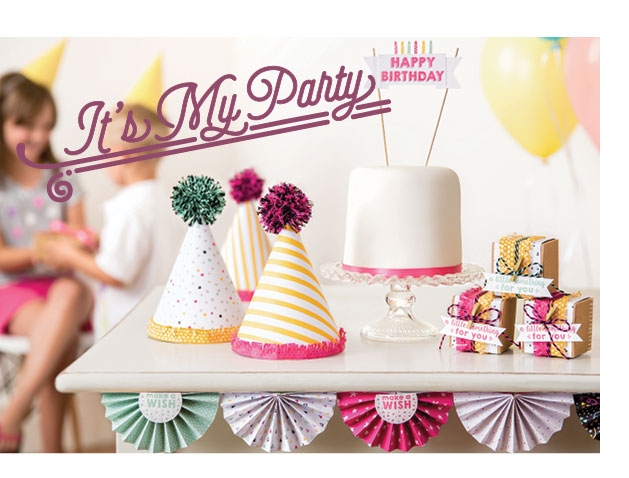 I still have a couple more samples to share with you that we made at OnStage (well we got the kits and I took them home and made them up slightly differently to what was suggested after being inspired by lots of samples). It's My Party is a fun product suite that is perfect for every age birthday. The stamp set & trio of punches can be purchased together in a bundle to save you 15% which is awesome value.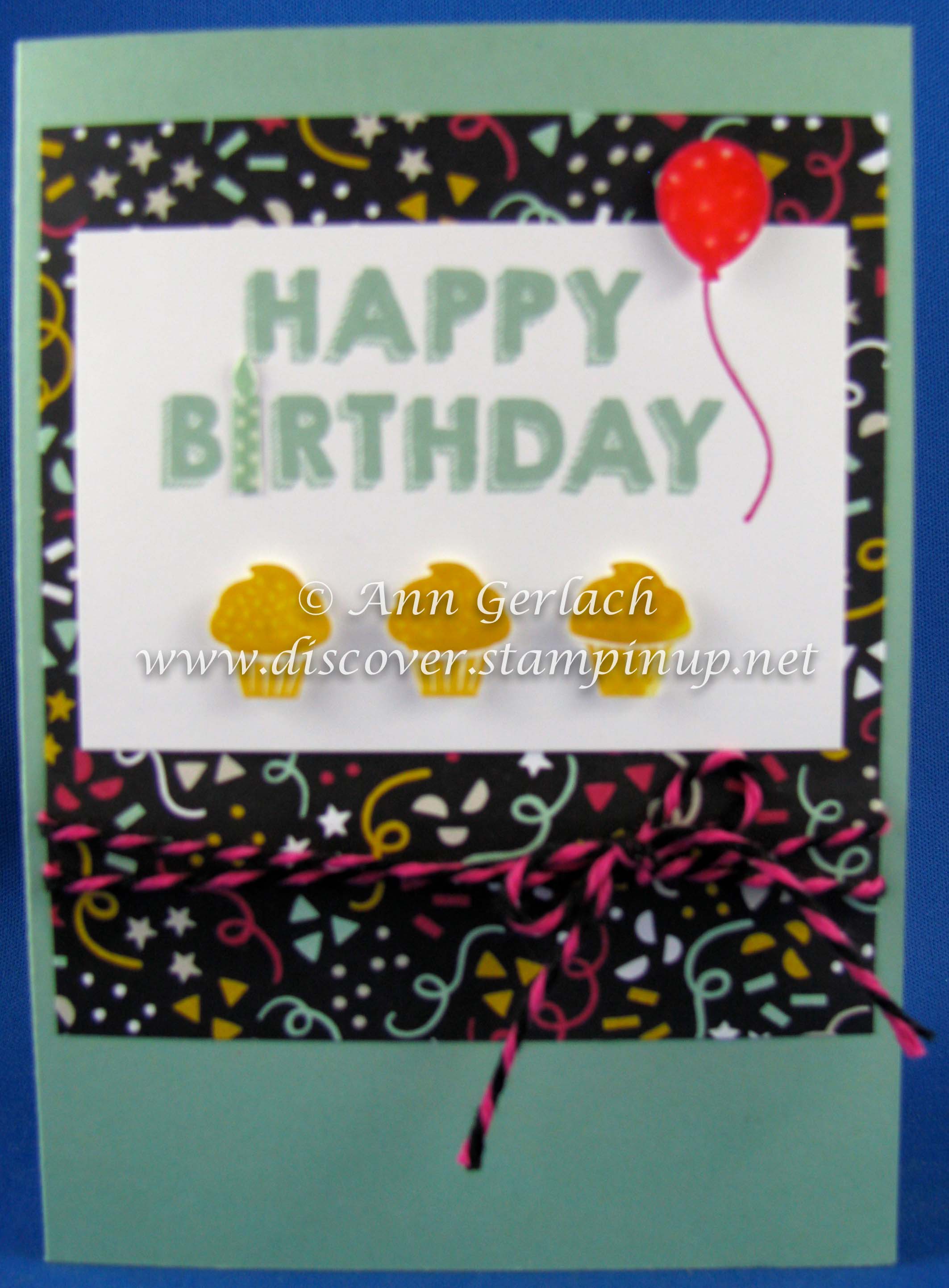 As part of the make & take pack we were given I got a bonus piece of white card stock, so cheeky me stamped the sentiment panel twice and was super efficient with stamping & punching the other embellishment pieces so that when I went home I could actually make up two sample cards not just one! Essentially it is the same card, just orientated differently and layered up on different designer paper and coloured card stock. I am liking the thick combo Bakers twine, it gives a really nice finish to the cards.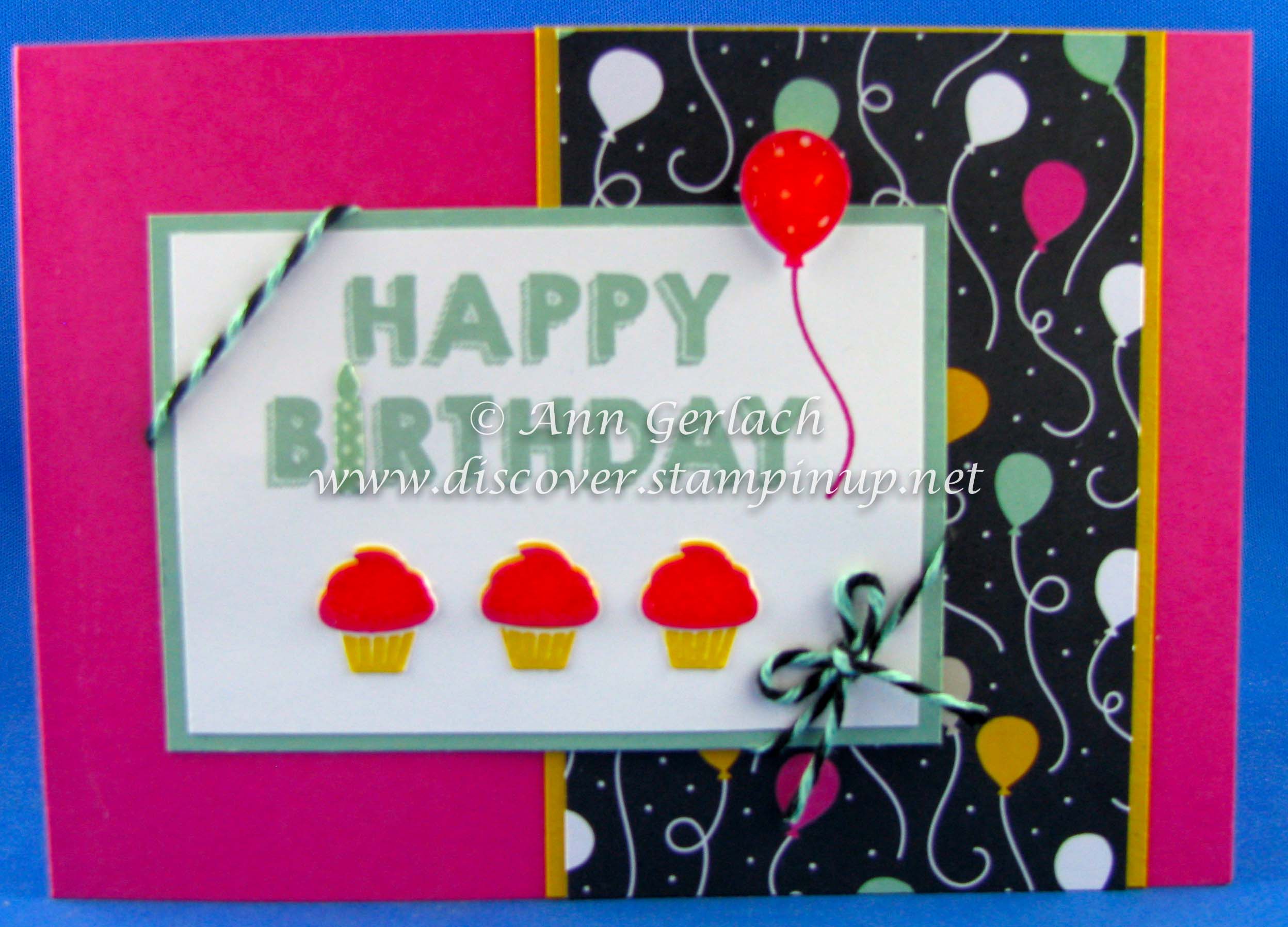 These new little punches are fabulous as they punch out just inside the stamped image shape, so no more white edge to the punched images! I did add a touch of Crystal Effects to the cupcakes and the balloon to give them some shine.