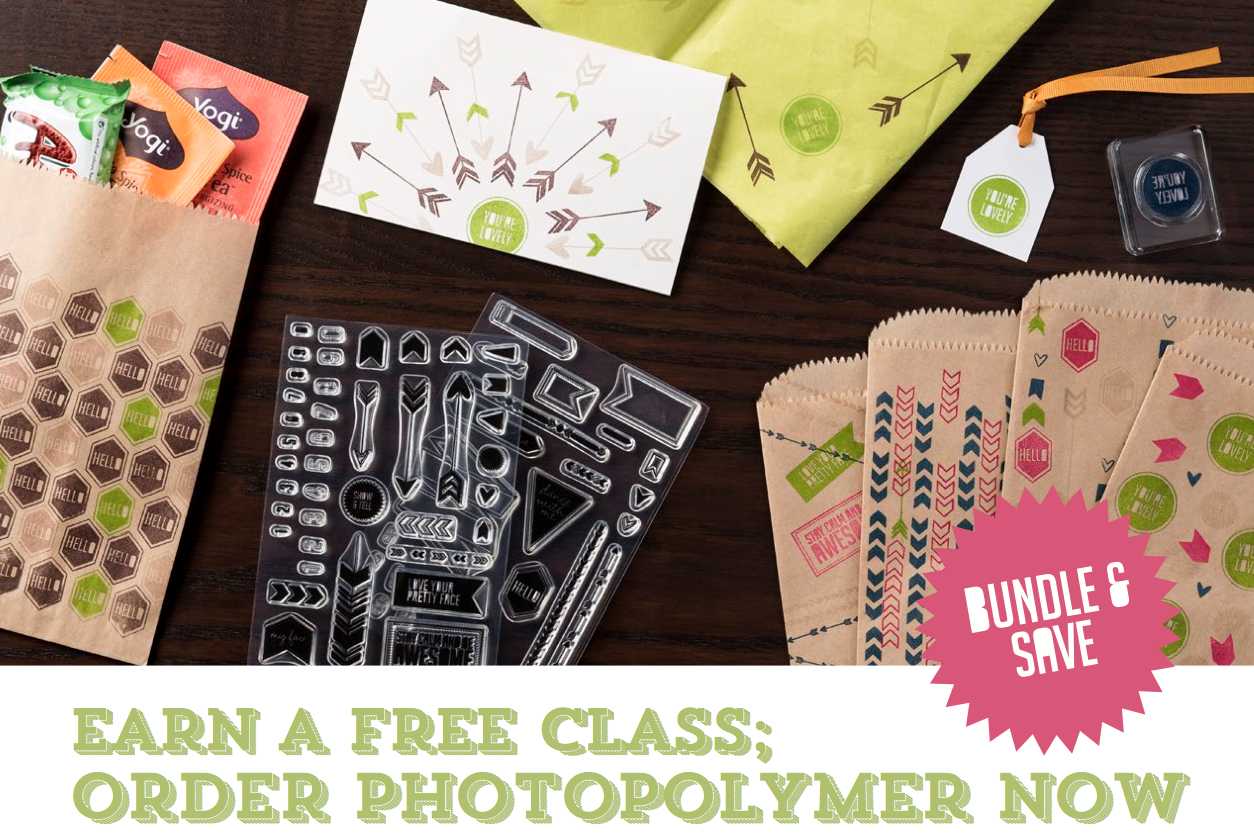 Stampin' Up! has searched long and hard for just the right material to be able to introduce completely clear stamping. Now they have found it! In the upcoming 2014-2015 Annual Catalogue, there will have wood-mount, clear-mount AND photopolymer stamps.
Our top-quality photopolymer stamps stick extremely well on our acrylic blocks, are durable, and the transparent nature of these sets makes it easier to line up your images without the need of a guide. This is a feature that is particularly helpful with alphabets, borders, and backgrounds! Photopolymer is clearly a great choice.
An overview of the Photopolymer stamps is here:
As it is still 2 months until the new annual catalogue is released, rather than making you wait, for the month of May there are two exclusive photopolymer stamp sets, Show & Tell 1 and Show & Tell 2 to get you started. The bonus is that you can order one set or both  and if you do order both sets, which are designed to be used together, plus you get a free online class featuring tonnes of great project ideas valued at $15.
The online class, Seeing the Possibilities, provides all the basics you need to make the most of our new photopolymer stamp offerings: Show & Tell 1 and 2 Stamp Sets. Purchase the bundle and discover how quickly and easily you can line up the stamped images for precision placement, achieve just the right ink coverage and combine images together exactly where you want them with photopolymer. The possibilities are endless!
Divided into six PDF documents, this class includes written instructions, step-out photos, instructional videos, and supply lists for 15 projects.
The following topics are covered in the class:
Backgrounds
Building
Layering
Versatility
Gift Giving
Memory Keeping