I thought it was about time I blogged the recent Ronald McDonald House Charity (RMHC) fundraising event that I was involved in – so get comfy as this is a REALLY long post, I thought about splitting it up into multiple posts, but I know me, I'd start and not finish and I don't want to leave you hanging! I did some of the photos as galleries so as not to clutter it too much – thank you to the fabulous Marleen for letting me use her picture at the bottom of the post and to Teresa for the bird on a wire card that I CASEd from her.
Stampin' Up! if you didn't know is a global sponsor of the RMHC and over the last 10 years has donated over 1 million dollars (US) to the charity. We are fortunate in Perth to have RMHC houses located near our children's hospital, but they are always full and we can't wait for the new hospital and new RMHC units to open over the next few years which will be able to accommodate a lot more families. It really is a charity that benefits everyone and although we hope that you never have to utilise their services, it is wonderful to know that they are there if you need them.
We had 25 fantastic ladies join us for a full afternoon of stamping fun, in that time we played party games, ate yummy food & of course stamped! These were the goodie bags which contained the kits, stamp set and a sugar treat.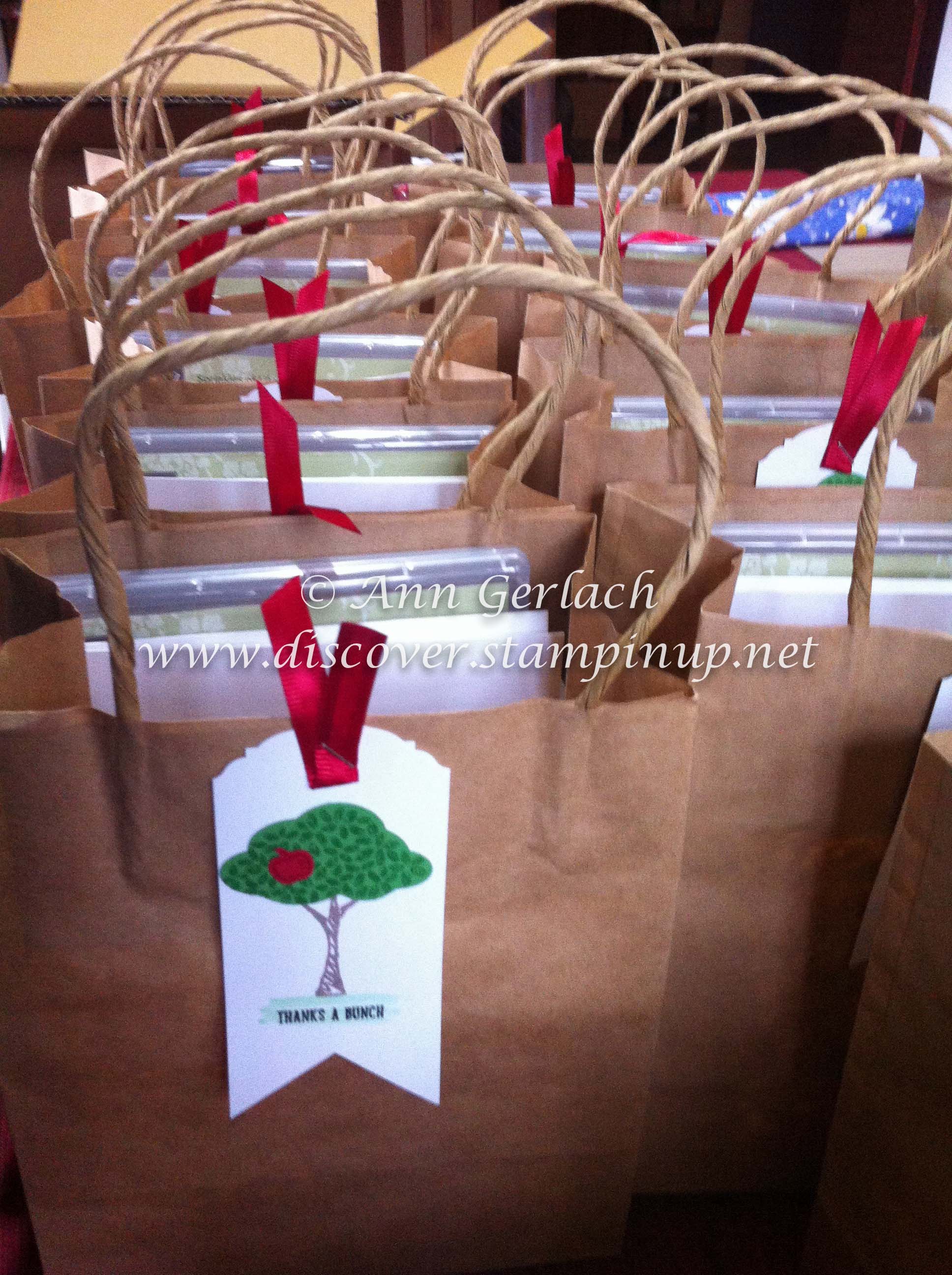 We created a notecard box and set of 4 notecards on the day – I totally love the Stampin' Up! notecards in white or crumb cake for making up sets of cards, $10.50 for a pack of 20 makes them great value as well. We endeavoured to show just how versatile the Sprinkles of Life 22 piece photopolymer stamp set is. The set is just $37 of which $3 is donated to the RMHC, it does have a matching punch, but only the stamp set was included in the price of the day so at the start of the day we had already through the stamp set sales donated $75 to the charity – not a bad start really……
The notecard box was made using the envelope punch board and this template that I blogged the dimensions of etc. last year here. We had over 35 raffle prizes (which of course I forgot to take a photo of), the majority were donated by Stampin' Up! however there were some other prizes of wine, chocolate & body products donated by the very generous Kia, Catherine & Sue. There were +18 game prizes, 2 door prizes, first to pay prize and probably some more, but I've forgotten now! We had a guess the number of sour bears in the jar, put the spot on the dot (blindfolded), heads and tails, and pass the parcel as our children's party games. The five simultaneous rounds of pass the parcel was a lot of fun – although I am mean and only put two prizes in each parcel not a chocolate frog in every layer – sorry girls!
Game: put the spot on the exclamation mark (blindfolded of course)
Busy creating and chatting
Envelope punch board in action – awesome for making boxes
Pass the parcel!
 No children's party would be complete without food and we did have some dip and crudities, but of course I only took photos of the sugar laden items!
You can see in the photo below from one of our participants that we really did try to ensure everyone got to share the prizes and inky fun. Everyone on the day also got to take home a special little thank you from us which was a test tube full of sprinkles to say thank you for coming and having some fun and helping to raise over $700 for the RMHC. If there is a fundraising recipient that you would like to get crafty and raise funds for, please let me know as I'd love to help, it doesn't have to be a whole crafting event, it could be hosting a party and donating the proceeds, there are lots of options.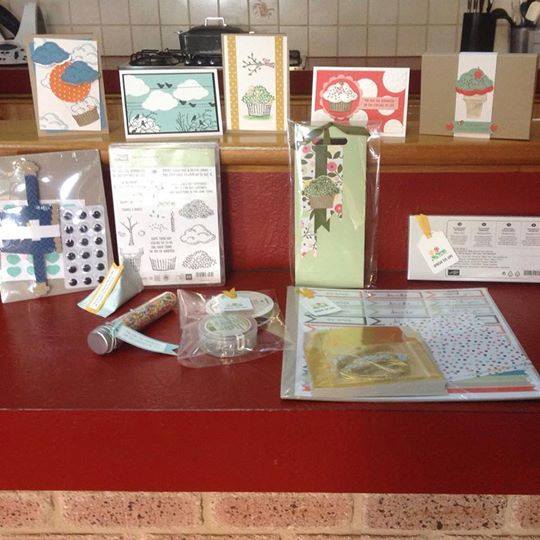 Anyway it was a fun four hours, a big thank you to Sue for organising it and asking me to assist as I genuinely enjoy sharing what I love doing. If you couldn't make it along on the day, we still have a couple of kits available that you can get via a donation to the RMHC and you can purchase the Sprinkles of Life stamp set until the 31st of May 2016 and/or the tree builder punch which makes it easier to use the stamp set from my online store here or by contacting me with your order.