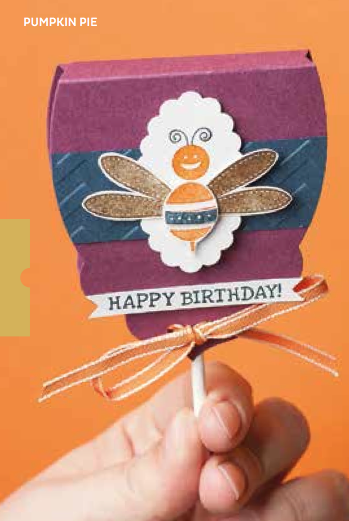 We have a 7 year old and am always in search of creative ways to package treats for birthdays, Easter, Christmas and other occasions and have made several different ones over time. There are several of these ideas in the current catalogue, including this idea on page 84 – how cute are these lollipops?
<iframe width="560″ height="315″ src="//www.youtube.com/embed/rGOzLtylmbA?rel=0″ frameborder="0″ allowfullscreen></iframe>
The Bug Me stamp set is so cute and versatile, you can add buttons for body parts, glitter to vellum wings or google eyes – the possibilities are many!