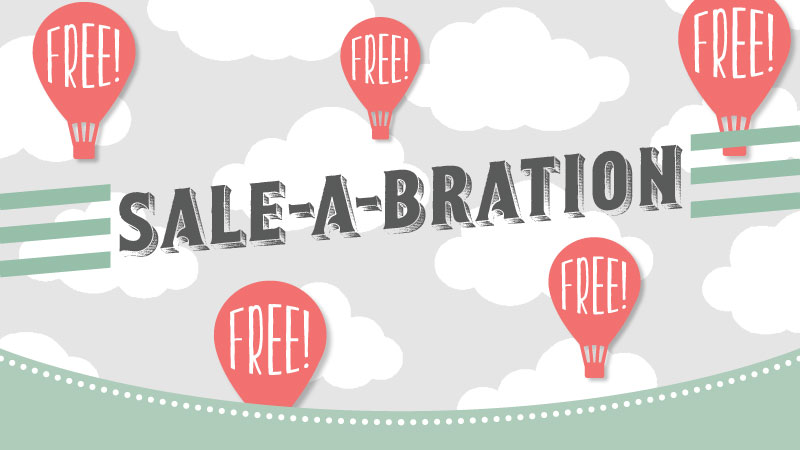 Welcome to my first post for 2017! This is such an exciting start to the year, not one but two new catalogues……..the new Occasions Catalogue is packed FULL of wonderful ideas for birthdays, weddings, masculine, childrens' cards and the most amazing 3D items – you can view it online here or contact me for a paper copy of it.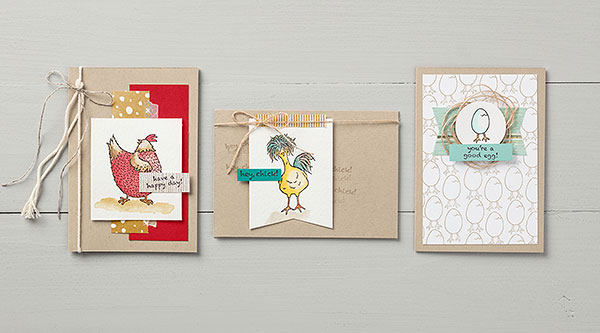 The second catalogue is packed full of items that money cannot buy – that's right you can only get Sale-a-bration items FREE when you spend $90 increments in any of our current catalogues, clearance rack or carry over items……you can view the catalogue here.
Of course the excitement doesn't finish there! There are some items from the recent Holiday Catalogue that were so popular that they are carrying over for a time and can still be purchased, you can see those here.
If you are hosting a party with friends (or going crazy on your credit card) and get to a sales spend of $400 you get a bonus $40 in hostess rewards on top of your normal rewards! So if you want to get together with friends and get inky – contact me to make a date and I can show you how to create something fun and functional!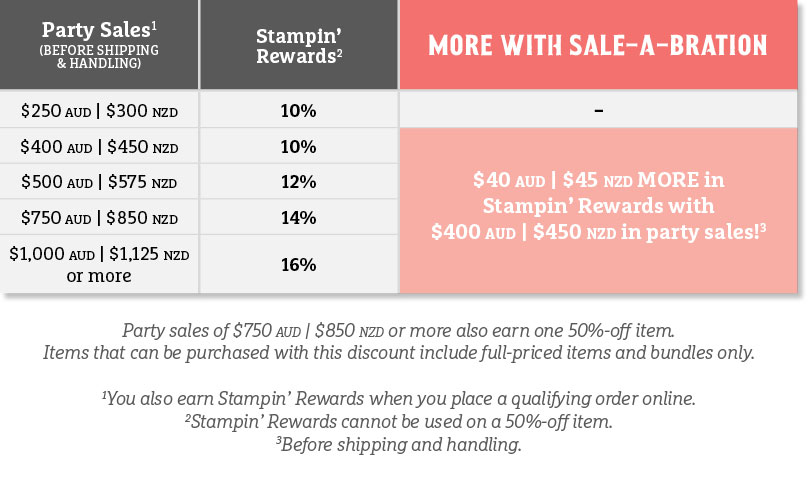 Of course if you are interested in joining my team during Sale-a-bration there are a couple of FANTASTIC bonuses for doing that as well. On top of our normal 100% fully customisable kit where you chose $235 for just $169 you also get to chose TWO free stamp sets up to the value of $179 which with the business kit brings your joining product value to almost $500 for a $169 outlay with no strings attached – how awesome is that?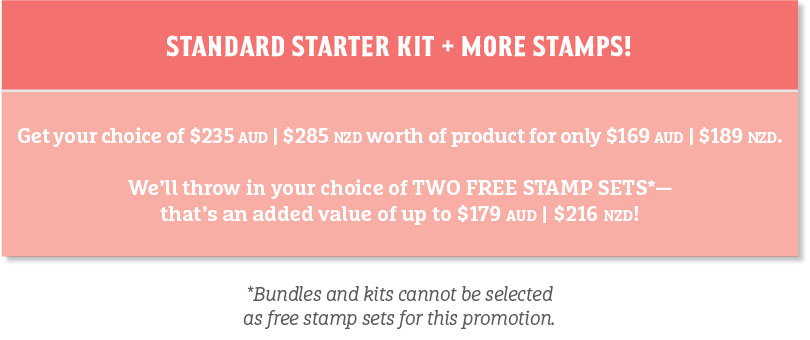 If you have questions about joining please contact me as I'd love to chat with you about it or come along to my next team meeting on February 16th and see what it's all about for yourself or you can see more information about it here.