So every order that we get with Stampin' Up! the boxes come packed with brown paper to keep the items inside the box from shifting around too much. It is lovely perforated brown paper that no doubt has a lot more uses before I put it into the recycling bin…………so I thought I would start some random posts to share with you various ways I use this paper again before it reaches the recycling bin.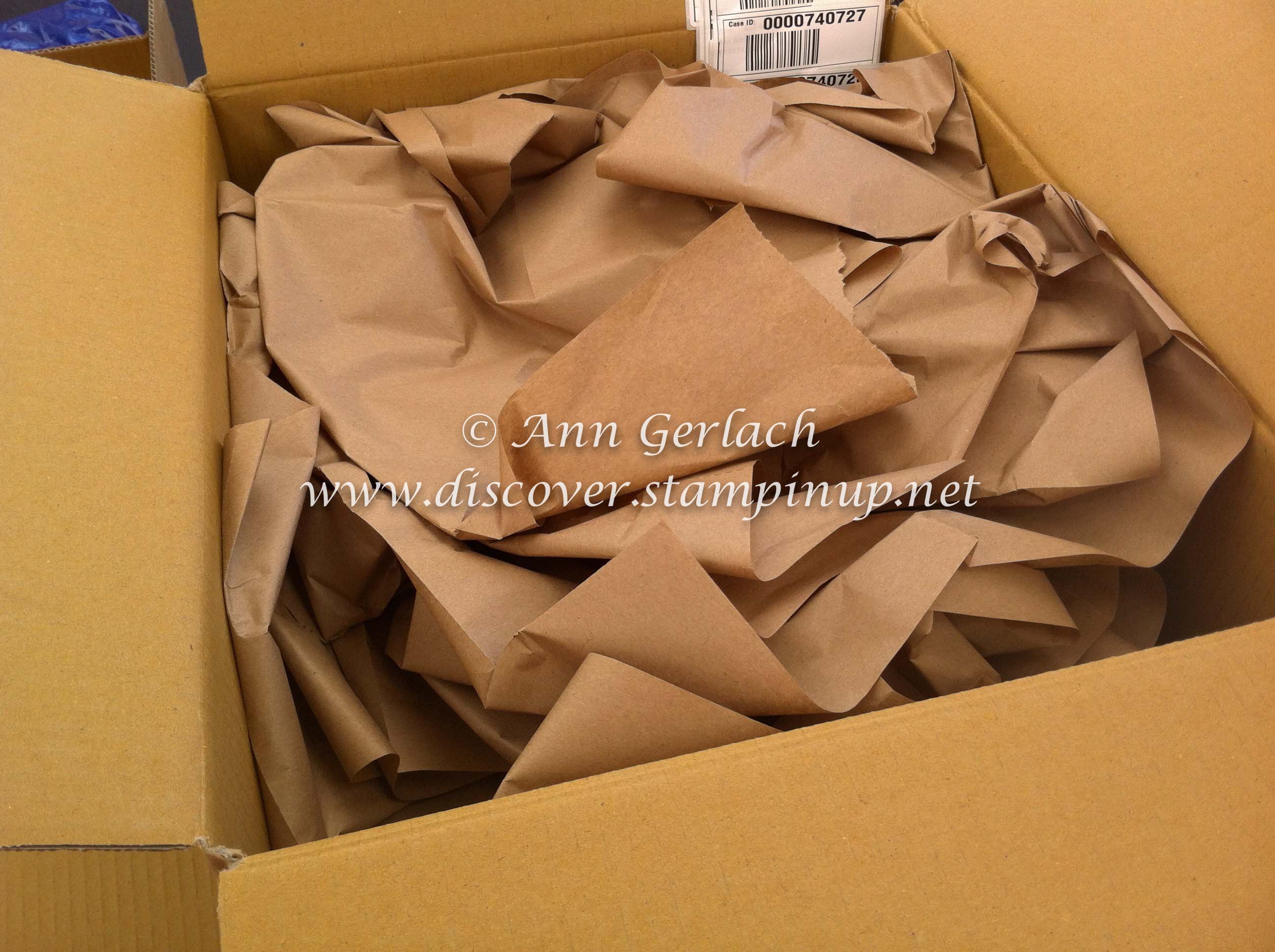 It folds down beautifully once you un-crumple it from the box and one of my favourite ways of up cycling it is for gift packaging as lets face it – the majority of gift wrapping gets binned straight away and with some ribbon, a belly band or a nice tag I think these gifts still look fantastic in their pre-loved brown paper.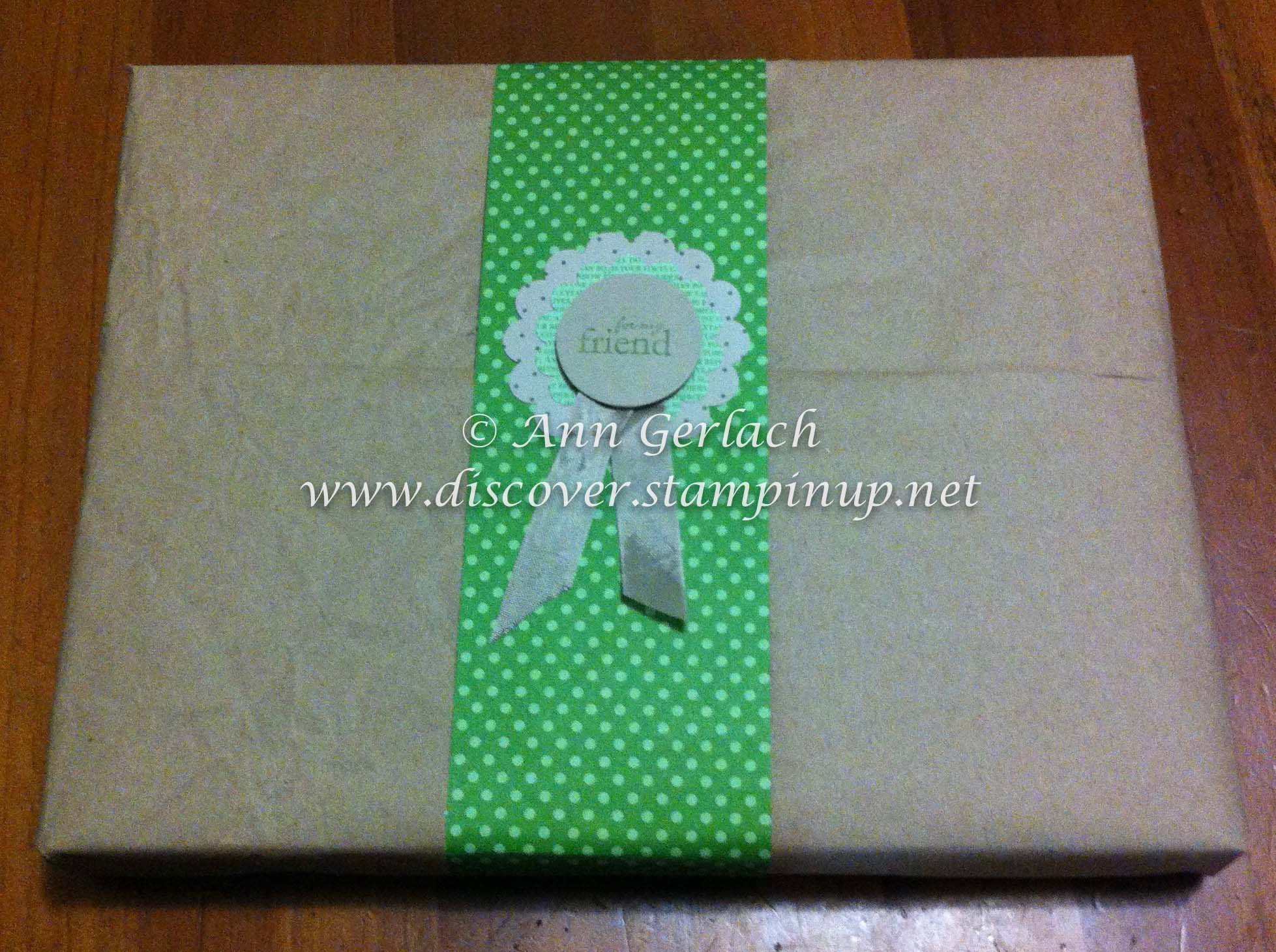 What do you think? Did I devalue the present by using upcycled paper?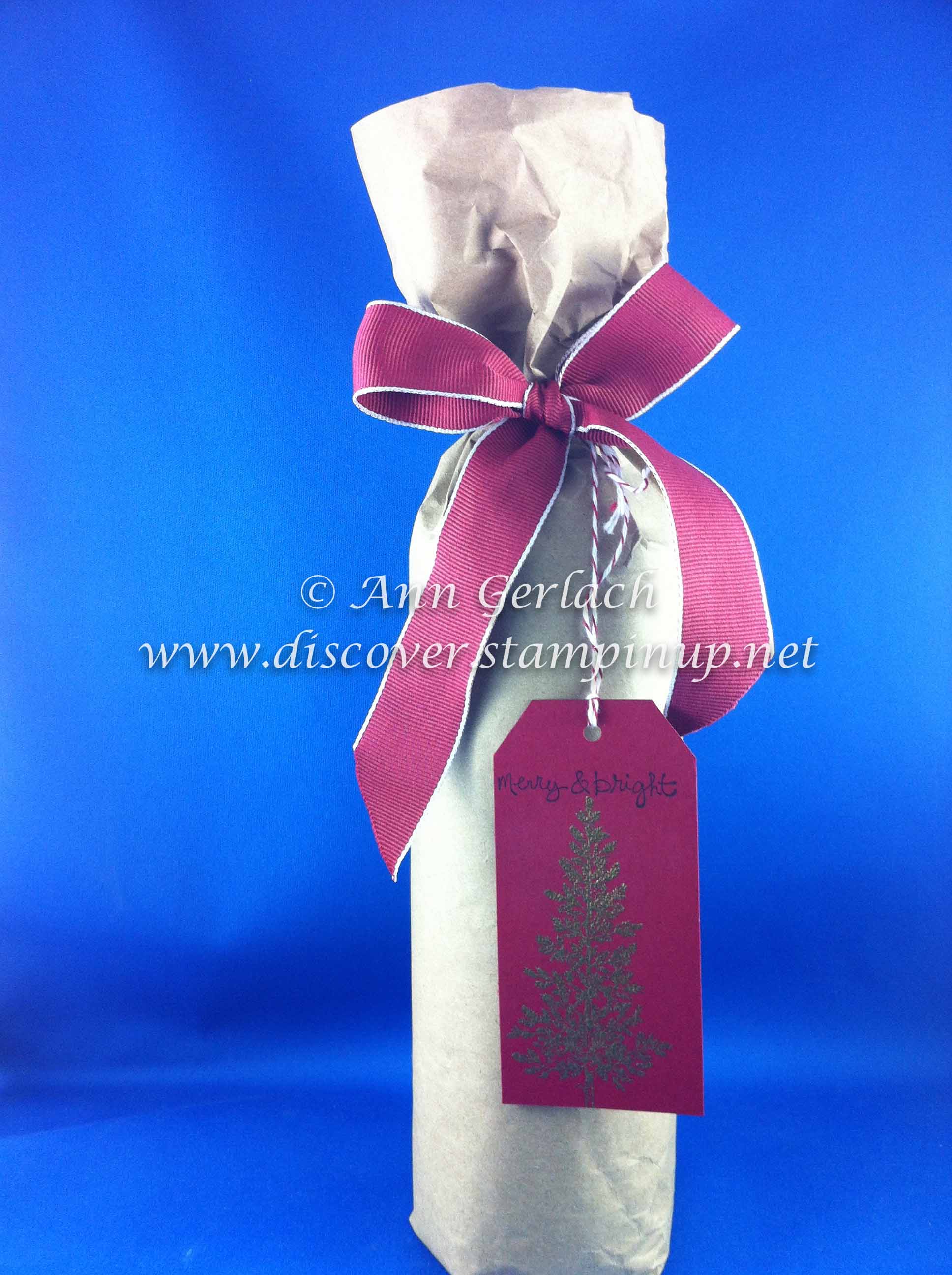 Ohh by the way – the purple package was a giant soy candle not another bottle of wine – not all my gift recipients get wine!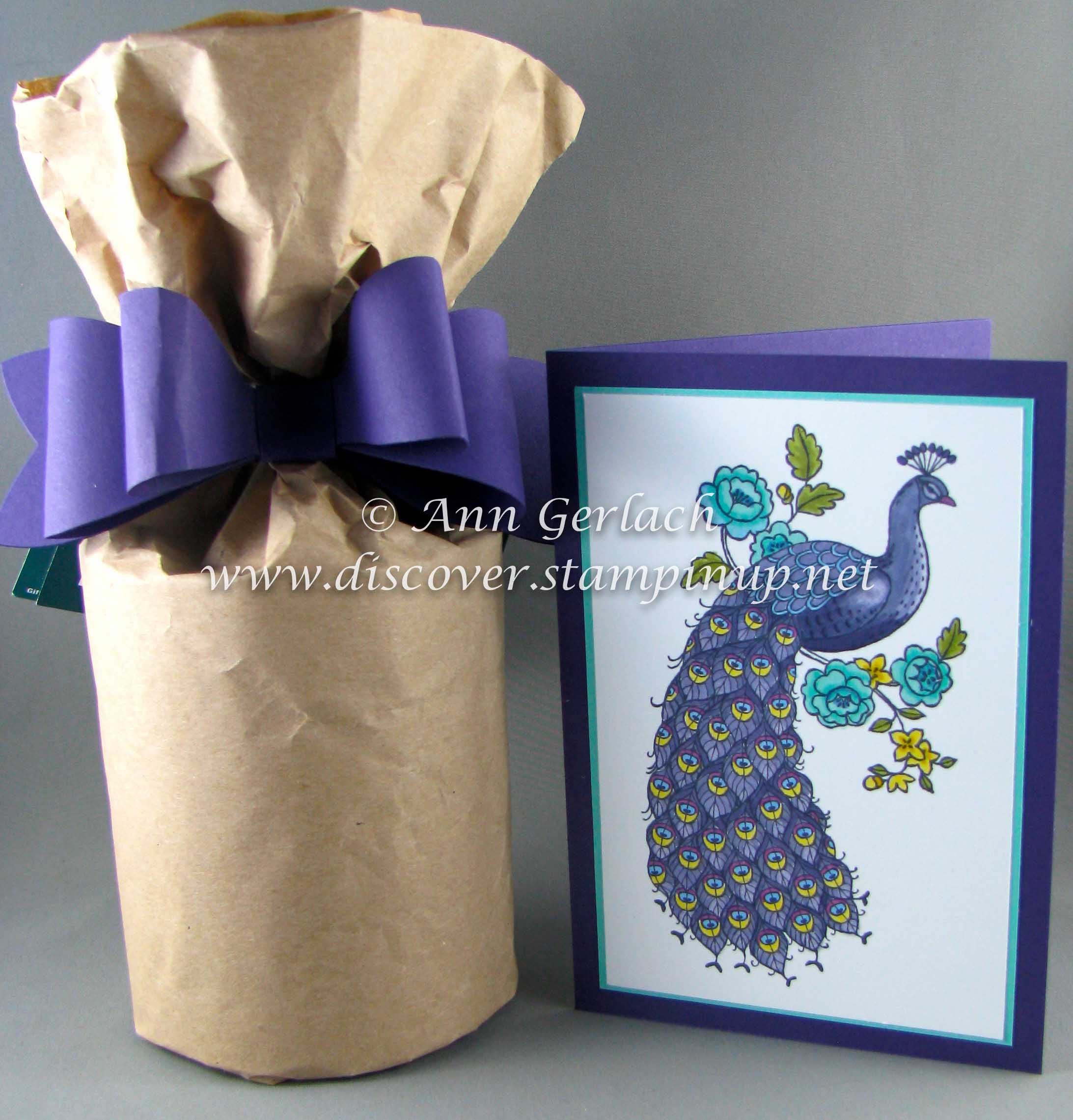 If you have a different use or suggestion for using it, please let me know!