Okay so I thought I would share with you another popular use I have for the brown paper packaging that comes with all of our Stampin' Up! orders – I use it in my bee smoker! Bet you didn't see that use coming, until 6 months ago it never would have crossed my mind either.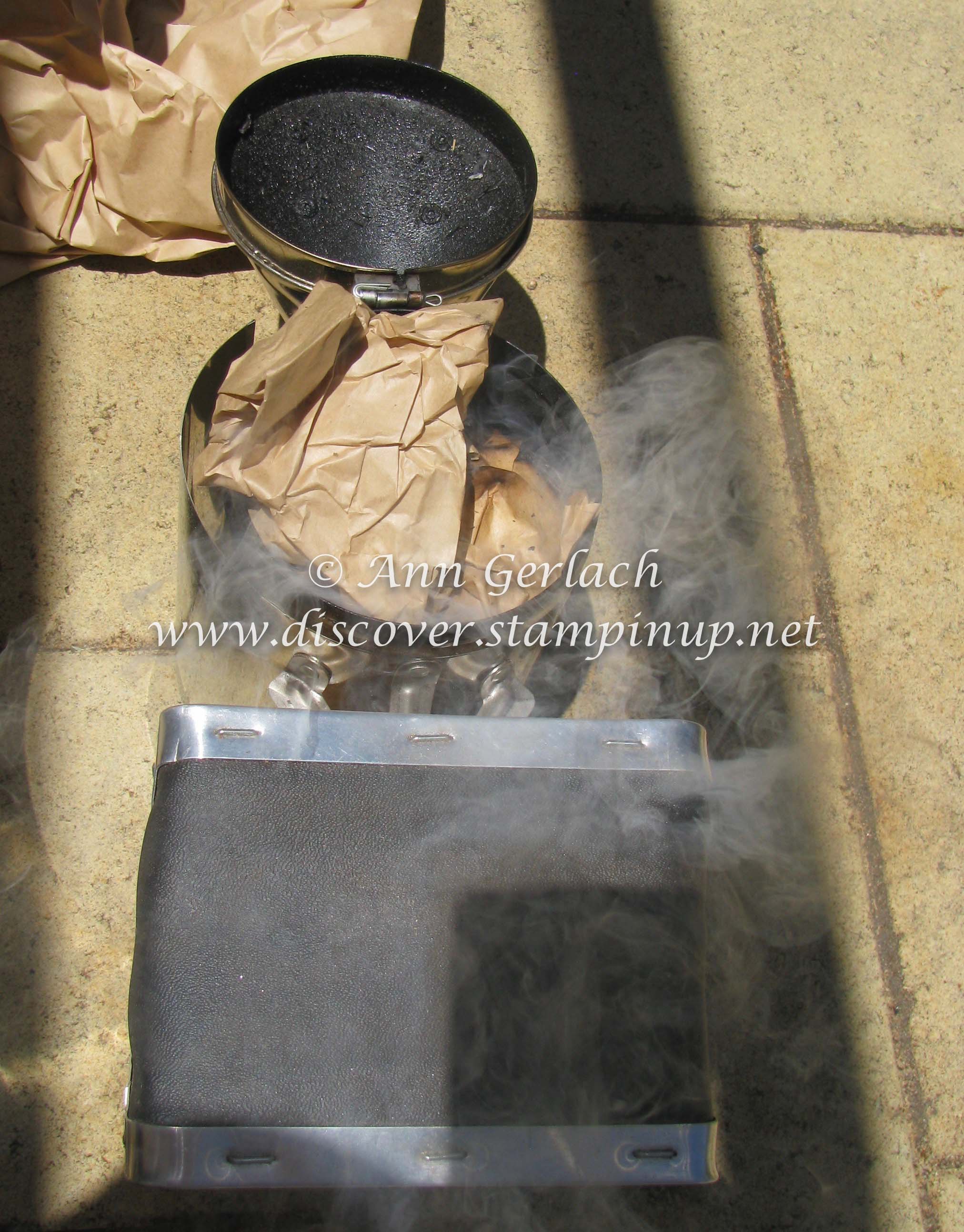 A bee hive was added to our garden late last year as I bought a Flow Hive as my birthday present last year and I've had a lot of fun learning about it all and no doubt I still have lots to learn over the coming years. My Pop used to have bee hives and trust me when I say the extraction method of the Flow versus a standard hive is so much faster, less mess & less stress. You can see our first extraction here:

One of my amazingly talented downline sent me this card as she was so impressed with the video of the hive, thanks Denise, completely love the card and that bee stamp (which I don't own………..yet!).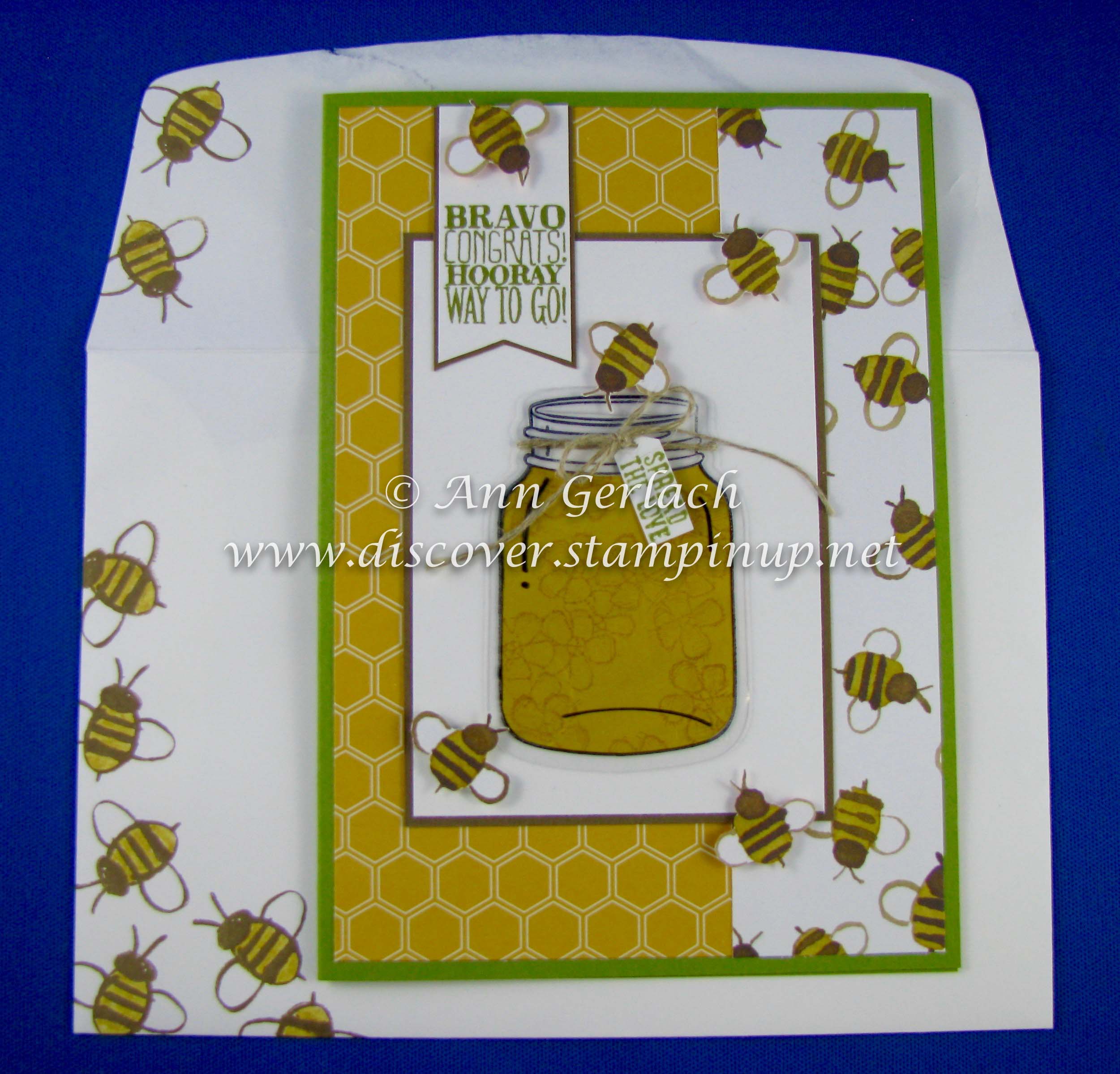 I particularly liked the fussy cut little bees and also the stamping on the envelope, such attention to detail! Anyway stay tuned for more ideas of what to do with brown packaging paper soon.