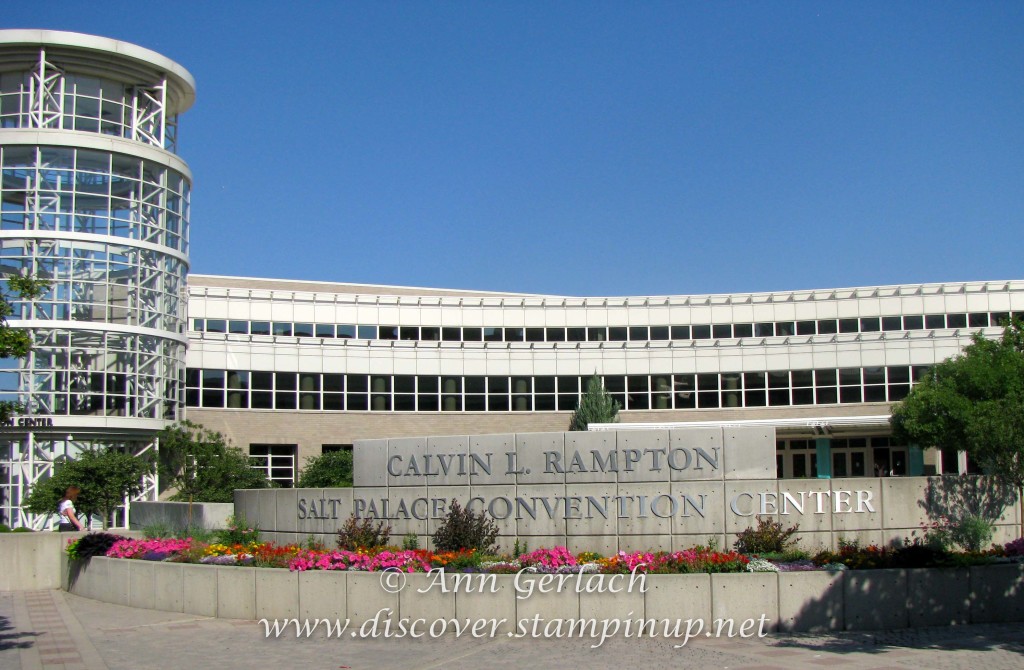 Well I had the opportunity to 'add on' the US! Convention prior to the start of my Grand Vacation trip I earned for free with Stampin' Up! and honestly for the extra cost I am so happy that I went to their Convention at Salt Lake City, Utah.
It was ten times larger than the one I went to in Brisbane in May………thousands of wonderful demonstrators, amazing displays, brilliant presentations and complete sensory overload! I will try over the next few weeks to share with you some of the things I got to experience – but honestly it'd be pretty much impossible to capture and share everything that happened – so you'll have to put up with just a few small blog posts instead!
Above is a picture of the entrance to the centre ………..lining the streets of the Convention Centre were these banners in all different Stampin' Up! colours – yes SU! had definitely taken over Salt Lake City and was celebrating it's 25th anniversary in style!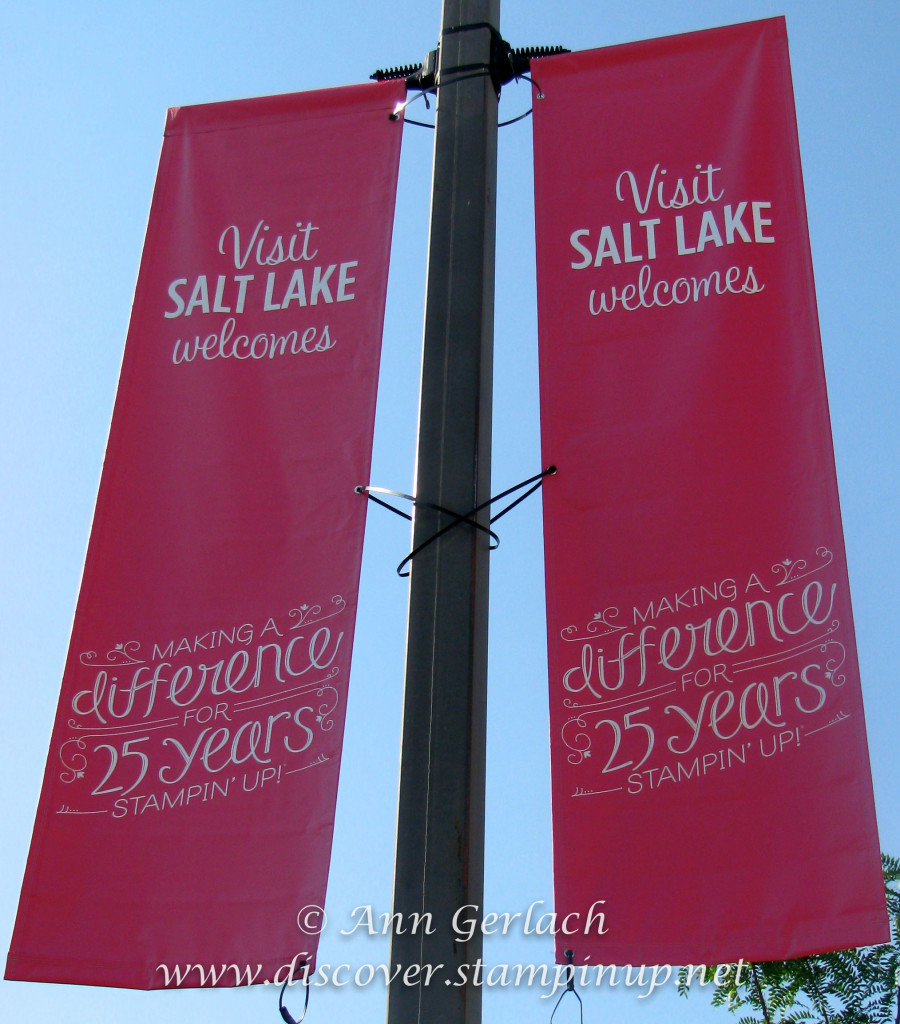 In these two pictures you can see some of the crowds – this isn't even half the demonstrators that attended………..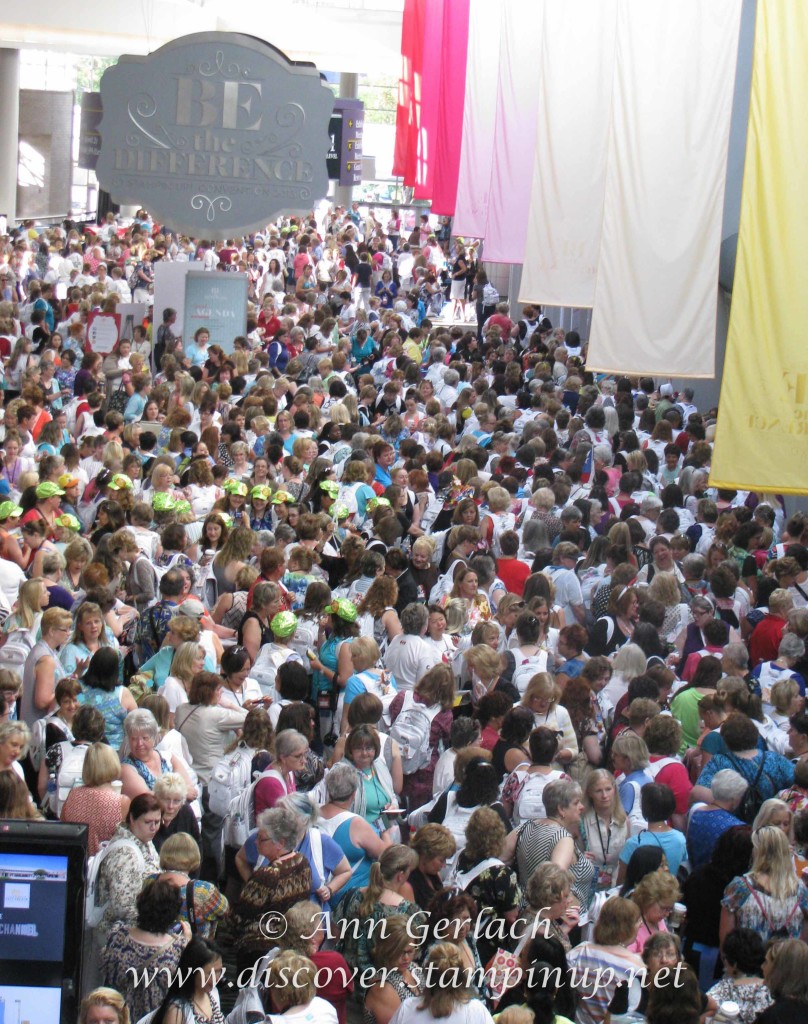 but wait there's more…………..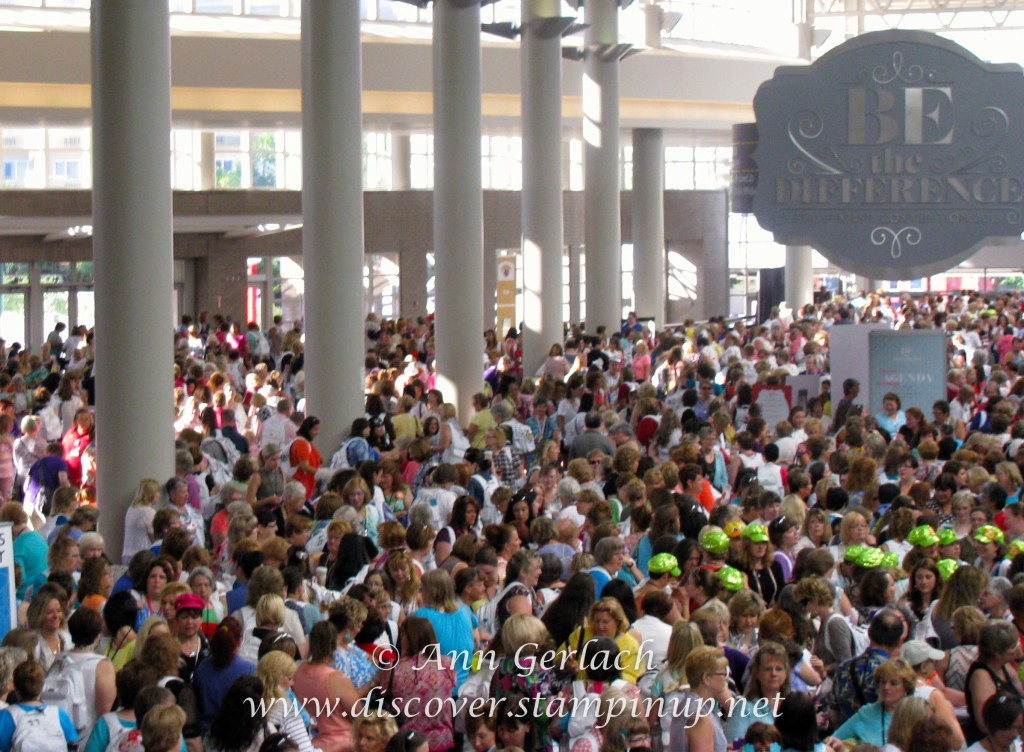 At the first general session we got to see the CEO & co-founder of Stampin' Up! Shelli create 25 projects on stage – yes she still does stamp!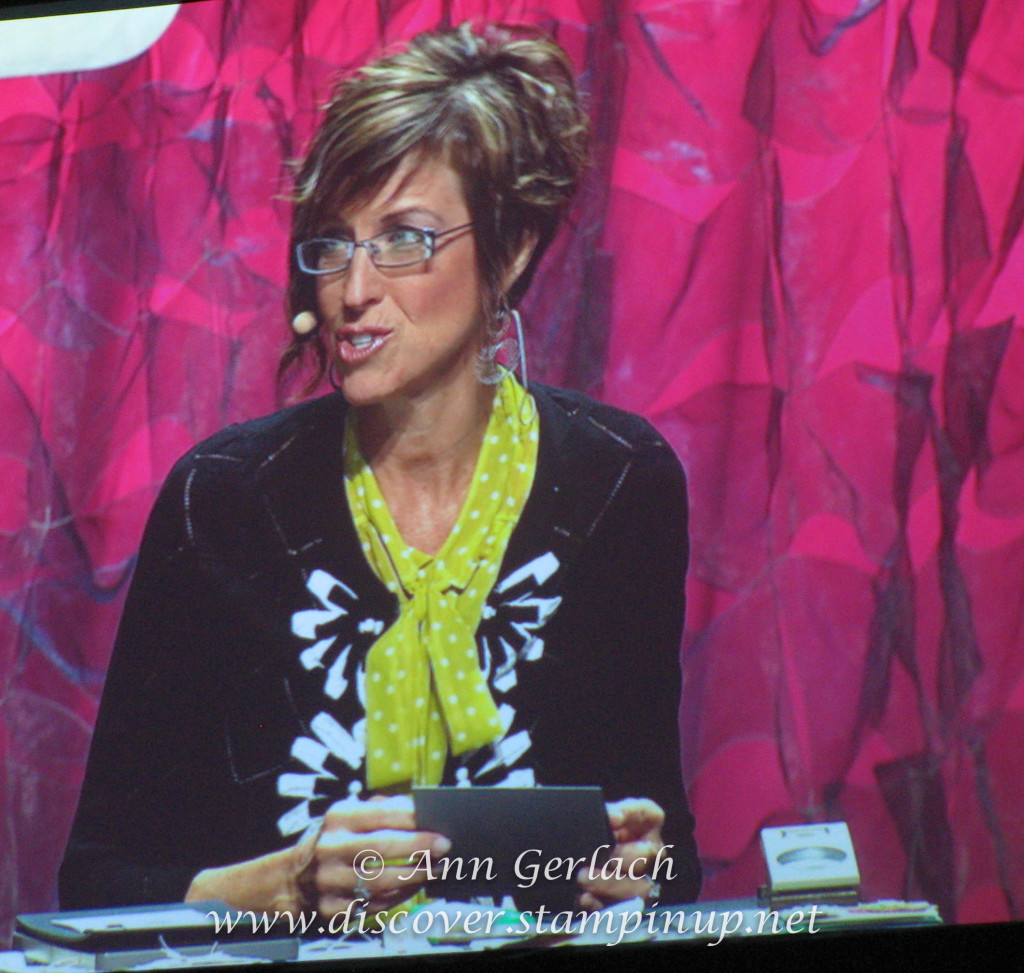 There were so many cute ideas – below was one using my new favourite stamp set Tag It – the Ronald McDonald House Charity stamp set.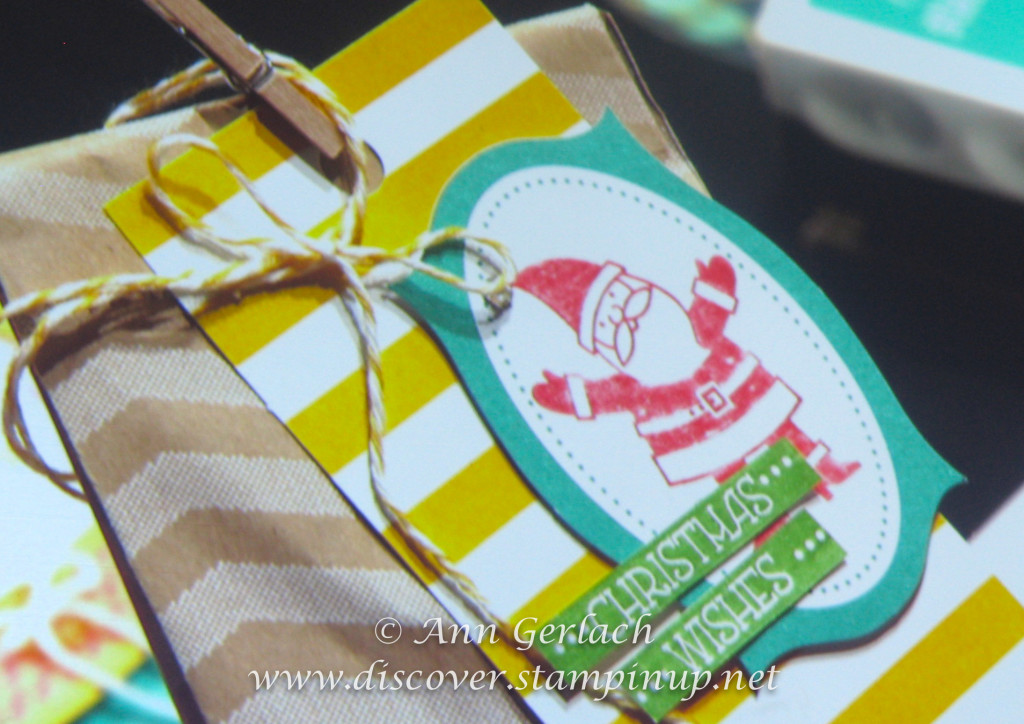 How cute do these partially embossed Very Vintage buttons look – I can't wait to get home and try this as I love the effect.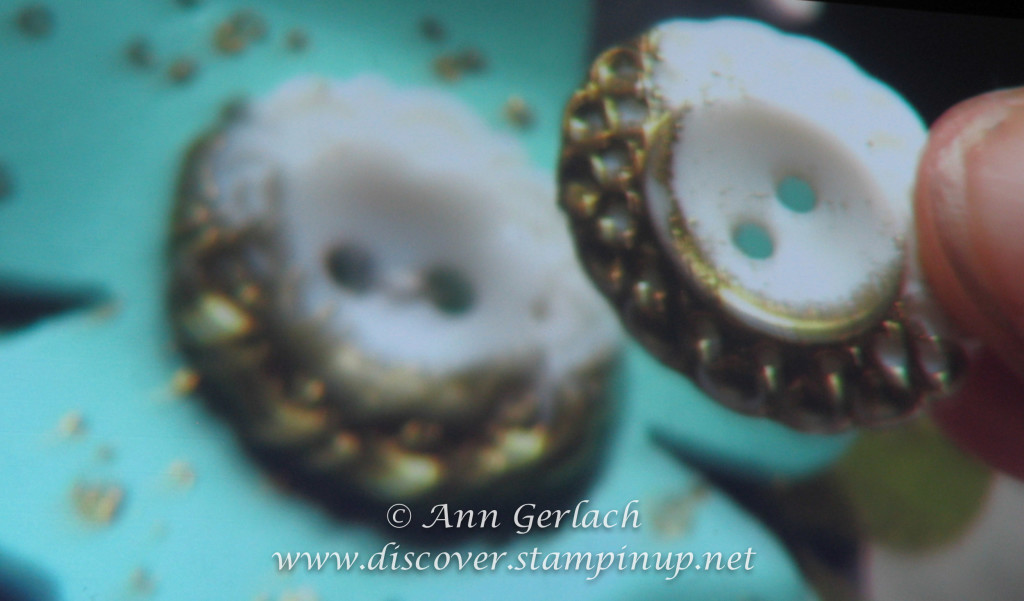 Even the local stores were sharing in the excitement of the event – one store had swap cards left by patrons all through their displays.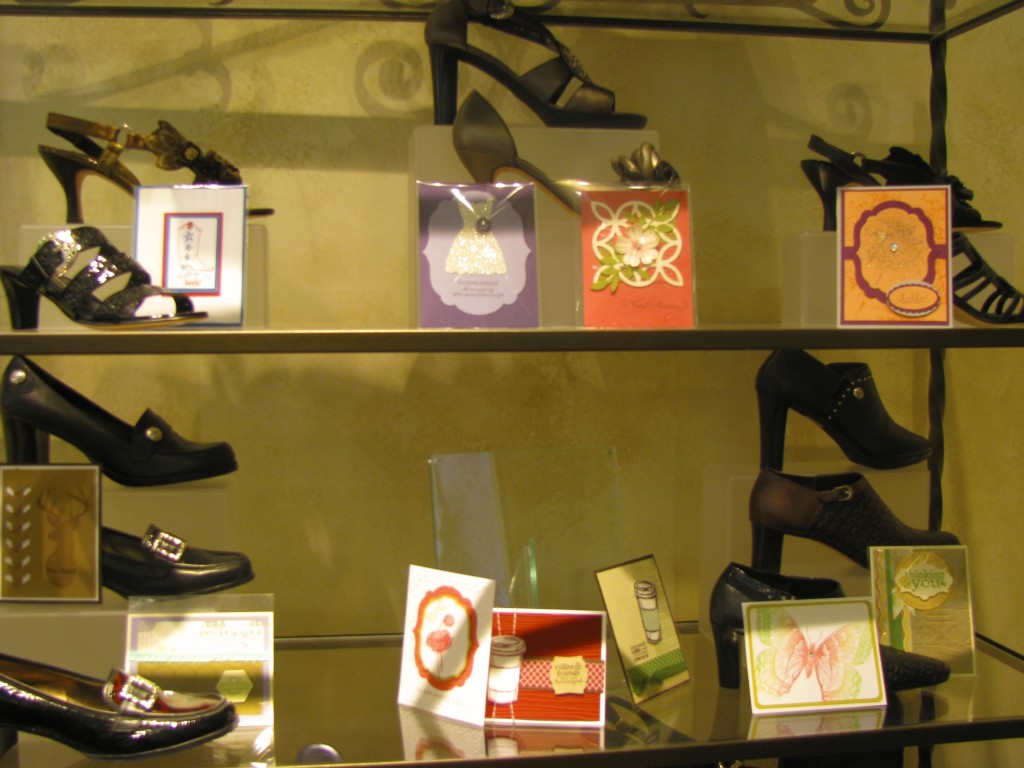 There were lots of general sessions, business sessions, make & take and mini classes, swap boards, product playground and generally never a dull moment!