So Convention was 3 very full days in which I got to meet some amazing demonstrators like Becky Roberts (below) and Jackie Topia – yes I got a swap from both of them!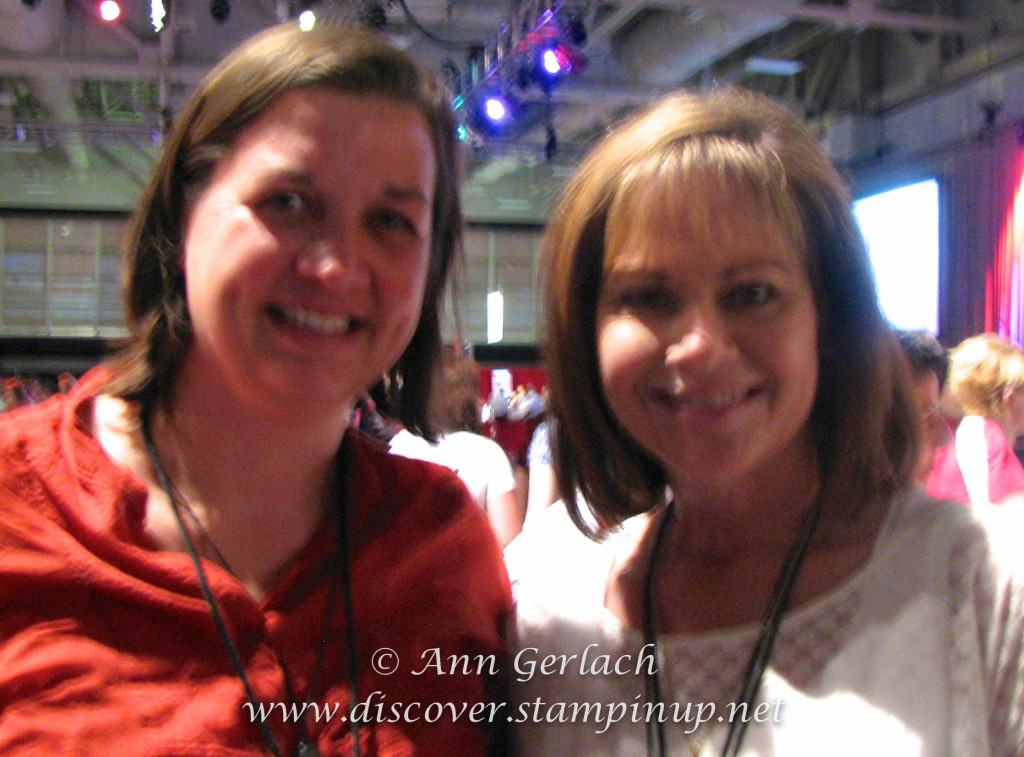 I also got to participate in a Guinness World Record Challenge to send the most handmade greeting cards from one single place at one time – mine was card number 936 – sadly it hasn't arrived to it's destination yet, but I'm sure it will get there eventually!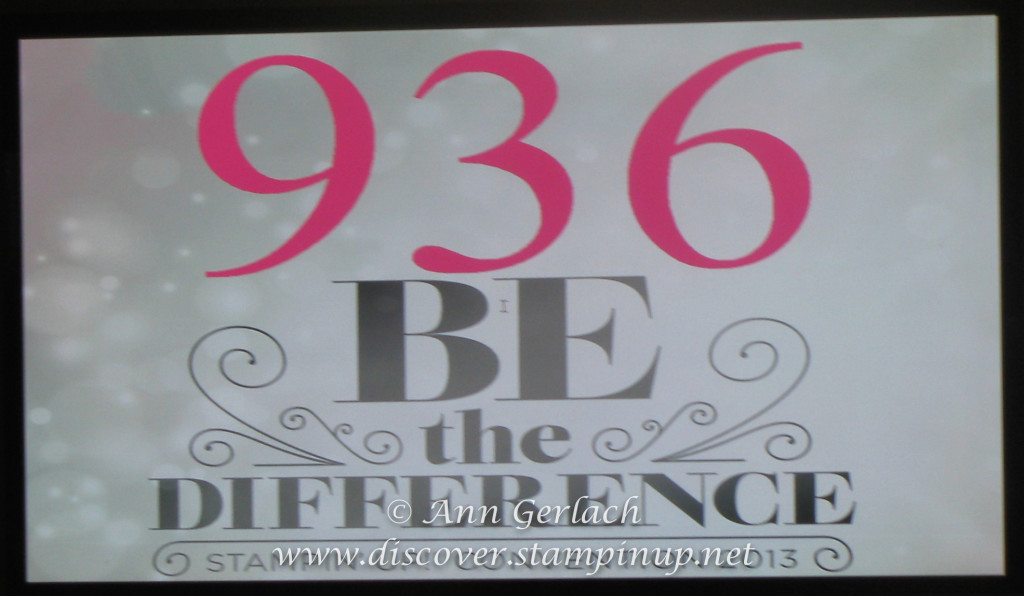 I also sent another 9 cards (that didn't count to the tally) to friends, downline and customers at random just for fun to share in the excitement of the event. The record was broken that night and the final tally of cards was 2894 – that's a lot of sharing the love!
Of course no Convention with thousands of women would be complete without SHOPPING – there was the Strawberry Slush (AKA pink) hoodie and nail varnish in ALL the new in-colours, plus a host of other items.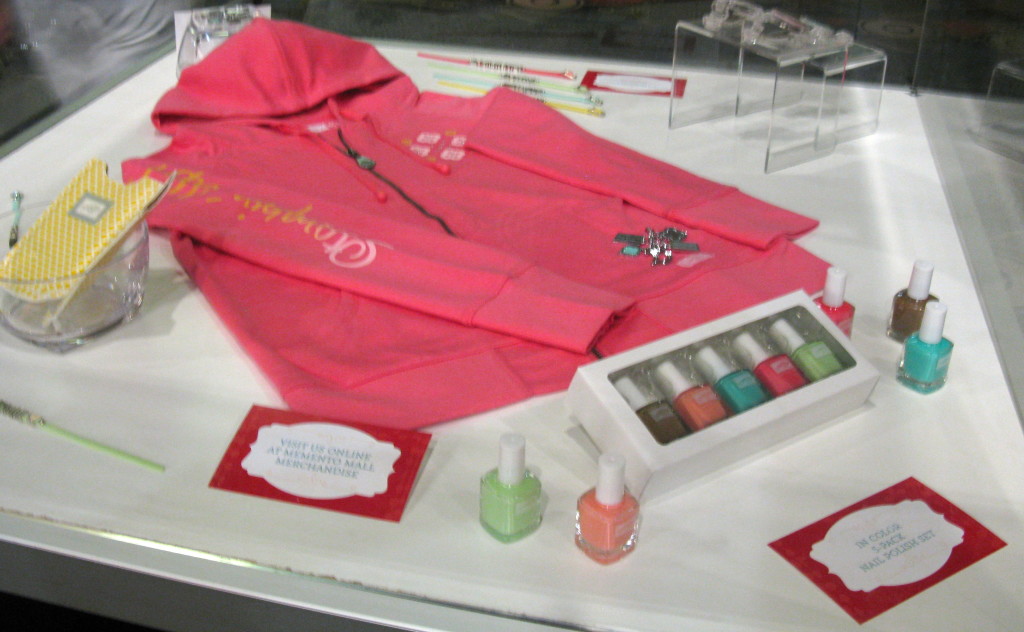 One of the highlights of any Stampin' Up! Convention is the sharing of ideas, there were literally thousands of 3D, scrapbooking and greeting cards on display – some of the displays spelt out words like "share", "create" or "inspire"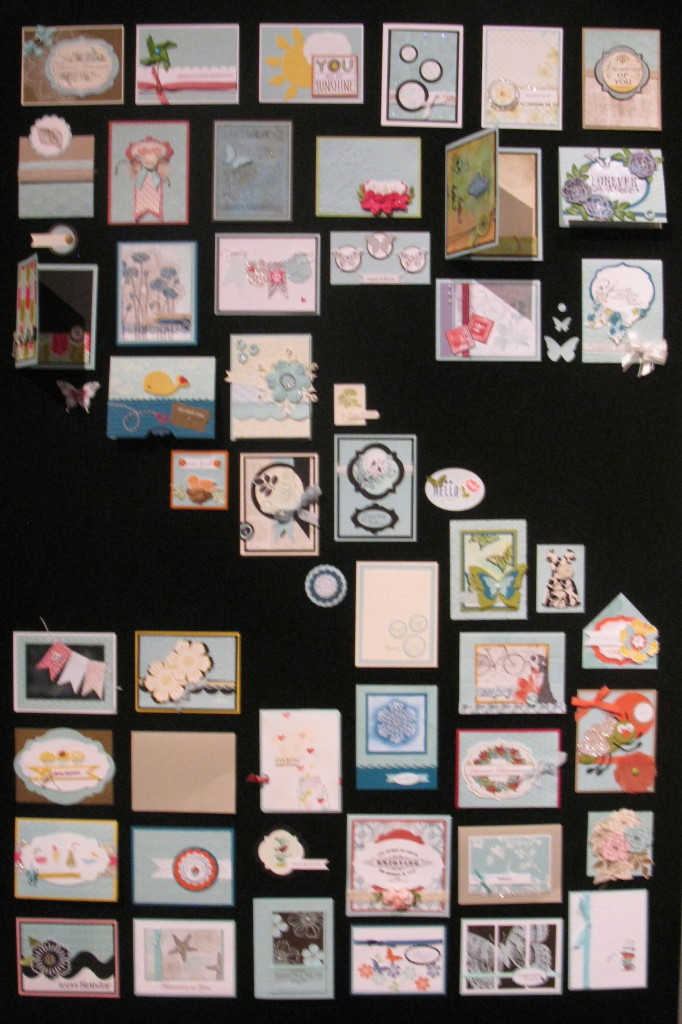 Who wouldn't love to receive this bright and happy planter box of flowers to cheer them up or say I'm thinking of you?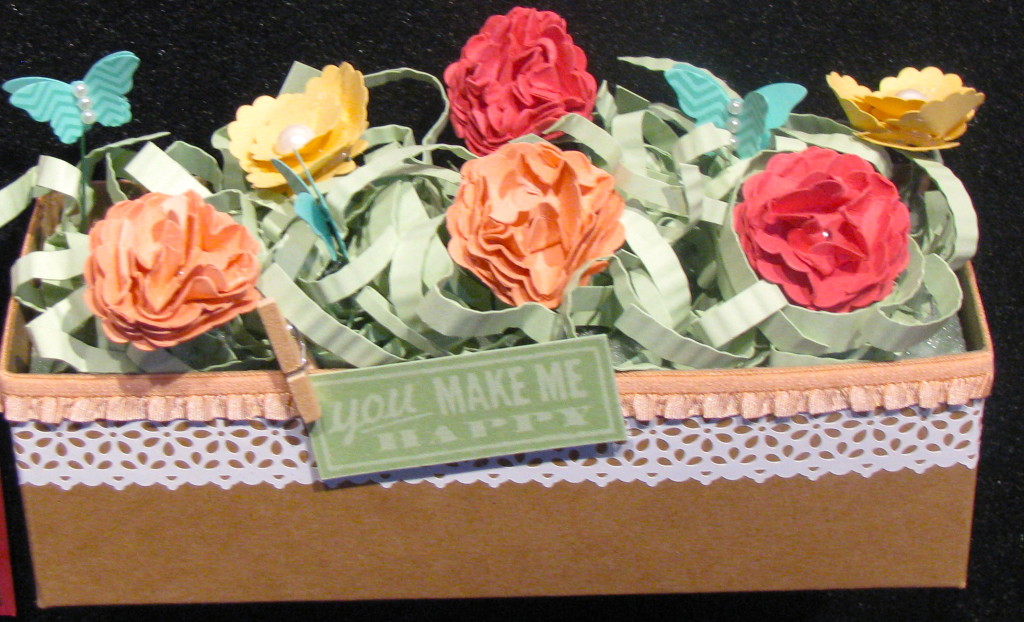 Of course getting up close to the displays was an art in itself……..how cute and functional are these white and silver back packs that we got to carry all our Convention goodies in?
There were also a lot of business sessions, make and takes, the Recognition Room (for achievers), heritage displays and much more……of course every event comes to an end and this one ended with fireworks and lots of silver confetti falling from the ceiling – too much fun. A complete 72 hours of sensory overload, my brain is still processing all of the ideas and will be for some time no doubt (help me fill in the +26 hours of flying time, plus layovers etc on my 4 flights home!).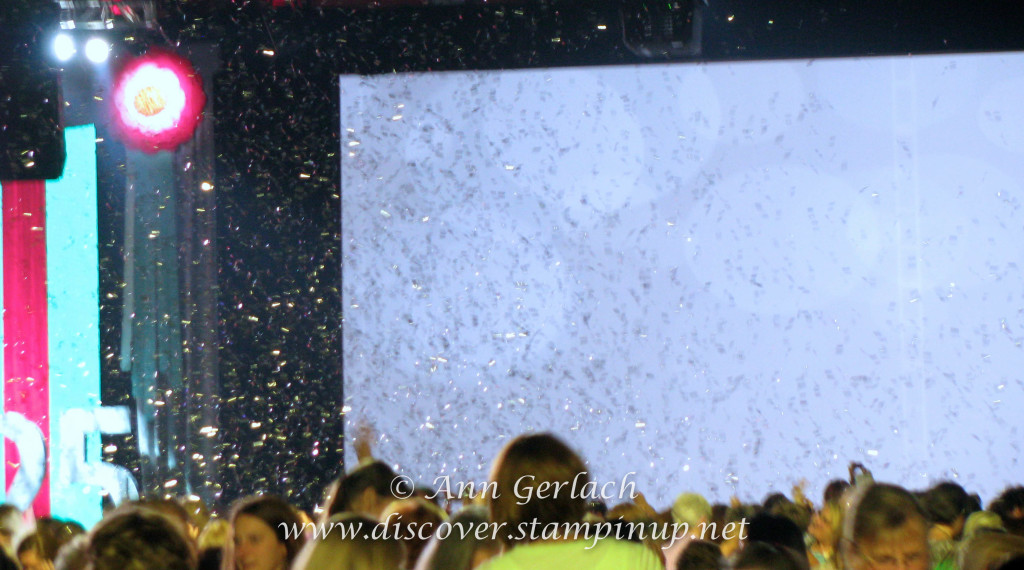 If you would like to see the full opening session on You Tube, you can do that
or the closing session is here.