I had to work in another role on Saturday which was a bit sad as it was World Card Making Day, but that evening a lovely friend hosted a party so I still got to enjoy some inky fun (and best of all she got a free stamp set Good Greetings as well as the normal hostess benefits – there's only a few weeks left to get your hands on this hostess exclusive so contact me sooner rather than later). However it wasn't until a day later that I got to make up my RAKs (Random Act of Kindness) to send out for World Card Making Day. I really love the stamp set Kinda Eclectic and saw a card whilst web surfing a couple of months ago and loved the layout of it so I CASEd it from a fellow SU! demonstrator Cheryll S. from the USA.
Anyway I made it up in different colours than she did and then I couldn't decide which colour combination that I liked best so I made up three different variations all using Crushed Curry and one other colour – which do you like best? The first one was done with Island Indigo.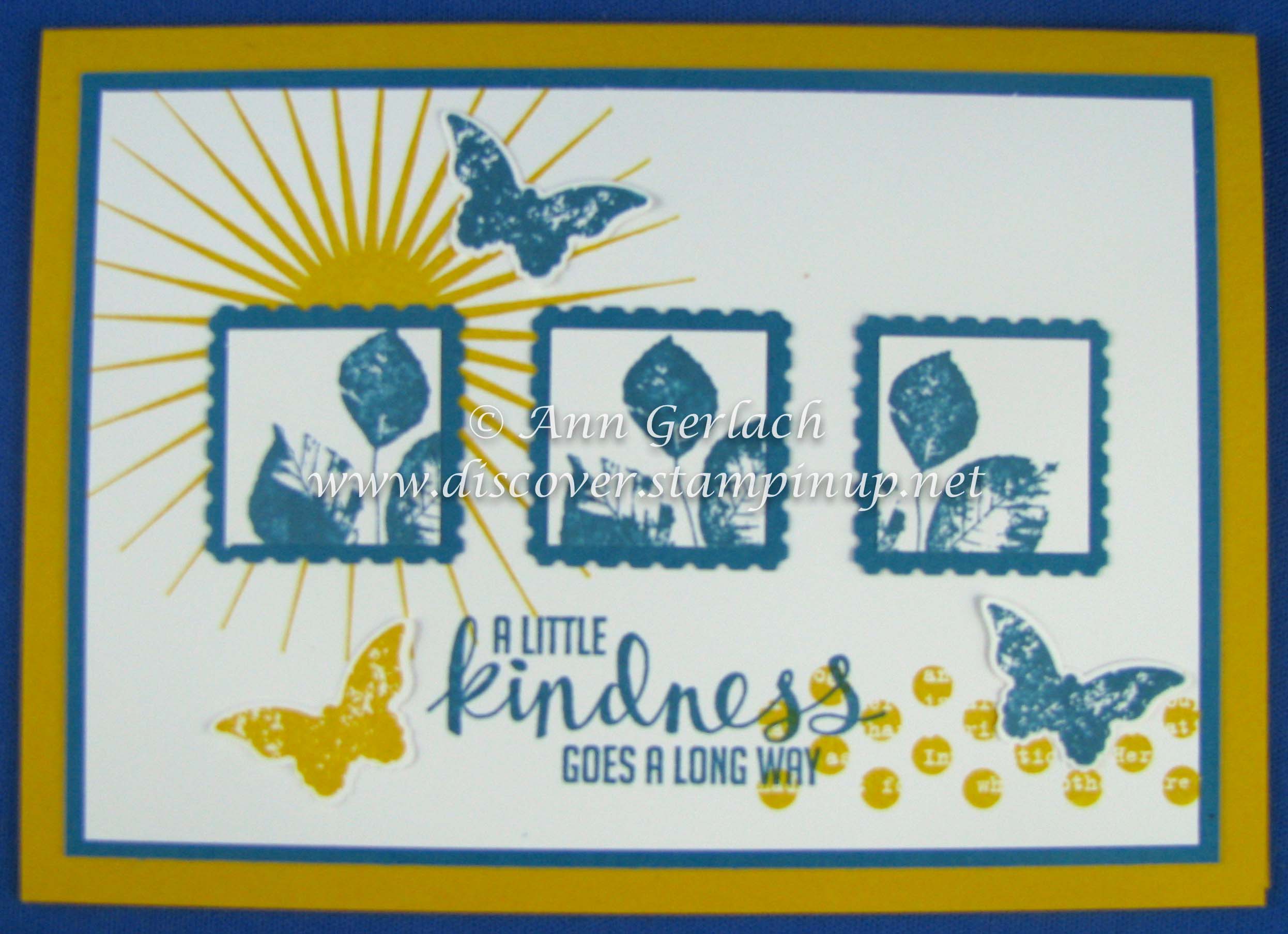 then with Tangerine Tango.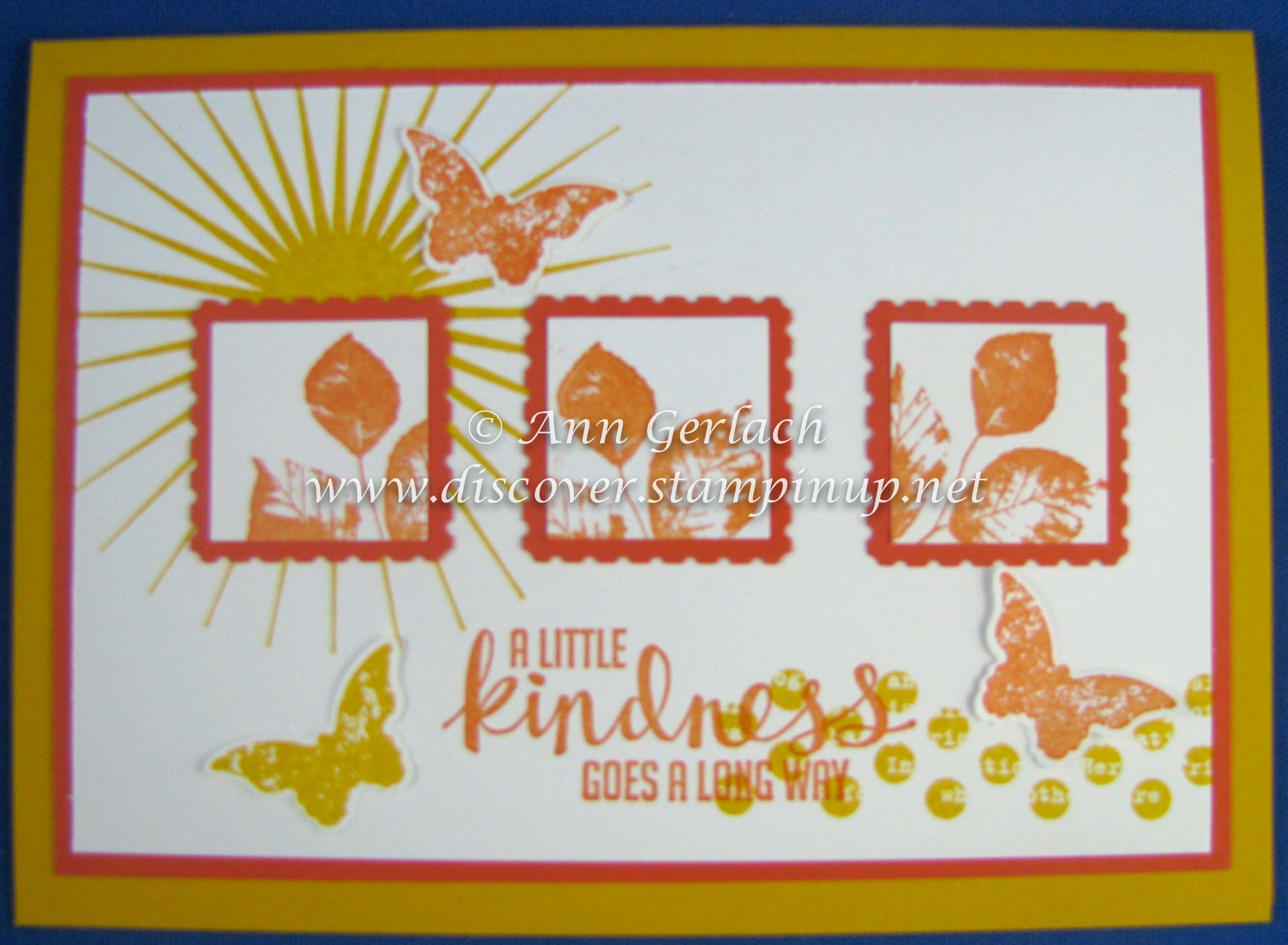 and finally there's Baked Brown Sugar and of course the envelopes also had to be decorated.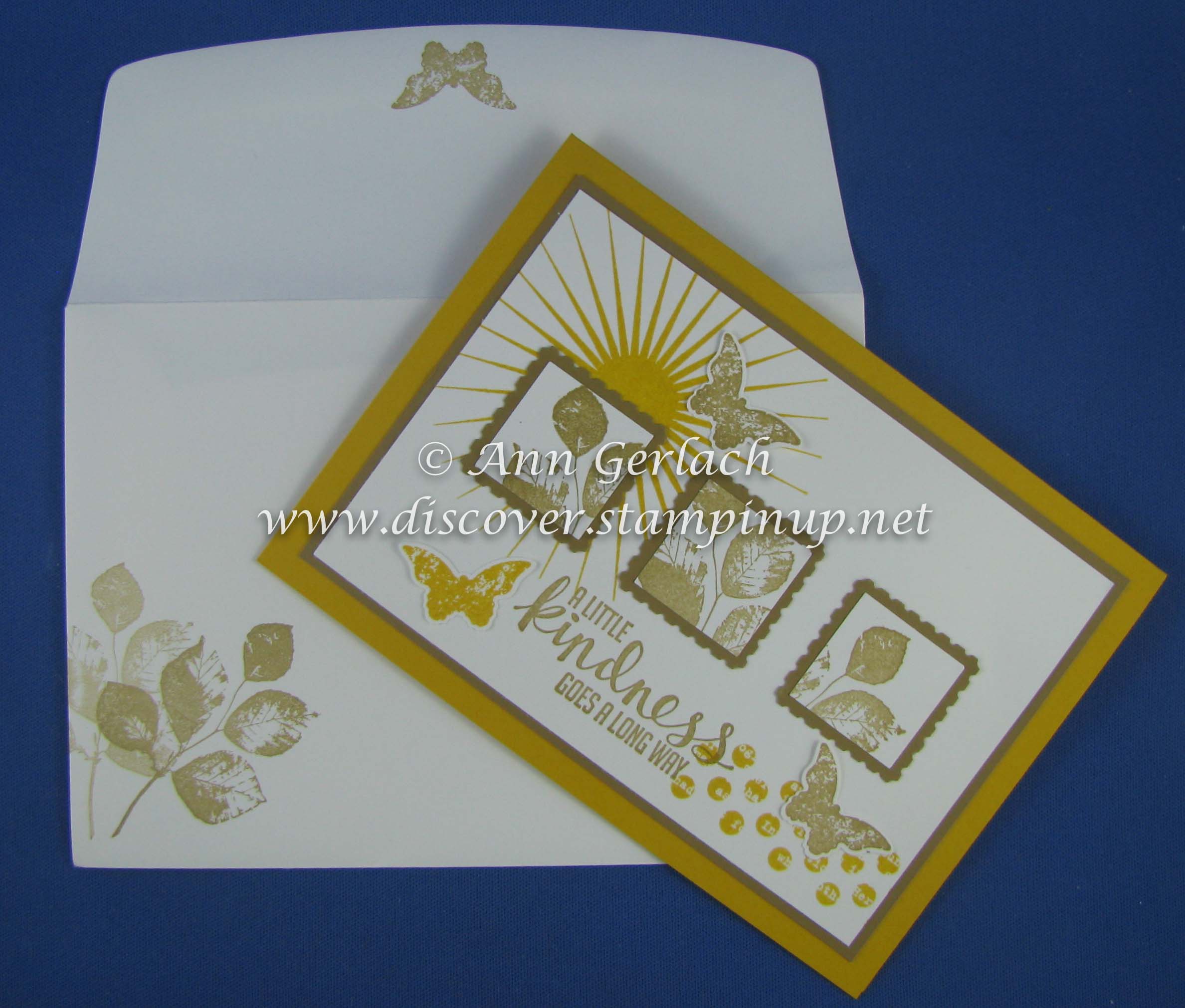 Don't forget if you'd like to nominate yourself or a friend to receive a RAK from the next batch of cards I make – contact me as I'd be happy to add you to the list.