So who doesn't love getting freebies? This month as a customer you can get their hands on the gorgeous new stitched satin in-color ribbon, see here for details. As a demonstrator I also get some great freebies for sales, recruiting, presenting at training events and other random challenges that the companies set. If you have ever thought about joining Stampin' Up! all I can say is try it – if it's not for you then you can always 'drop' and there are no repercussions etc. see here for some more details and to contact me.
This is some of what I have earnt for free this year………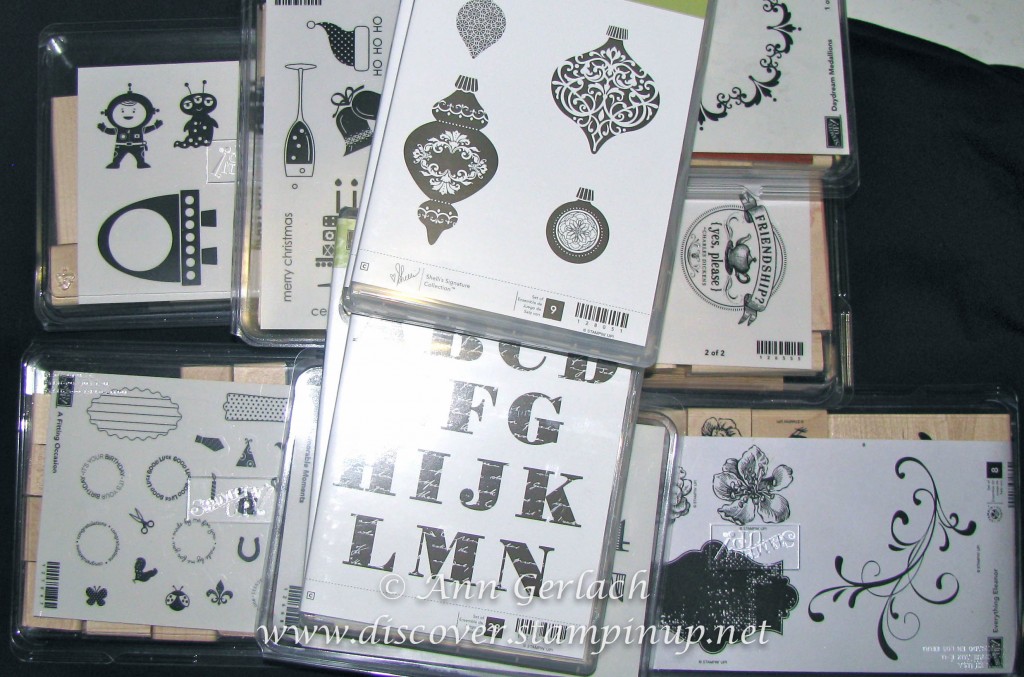 ….not bad for someone who joined to pay for their hobby whilst my husband was studying full time and our disposable income was virtually nil. This is on top of the wonderful people I get to meet, fun at workshops and great products I get to use. At the end of this month I'll have been with SU! for three years and I'm definitely still having fun and to elaborate I'll be doing some freebies on my blog, newsletter and FB page so be sure to be signed up to them all!