So each year at the Inspire.Create.Share event AKA Convention we get to participate in swaps if we chose. The idea is to have an excuse to met new people, exchange ideas and generally have fun. I am pretty time anaemic so tend to only do about 20-40 swaps, some super productive people do up to 200! Mine this year got finished on the plane trip…..
This year I made mini treat bags from the brown paper packaging that come with our orders, put in a small chocolate treat and either a tea or coffee bag (I ran out of coffee bags) and then sealed them with a tag.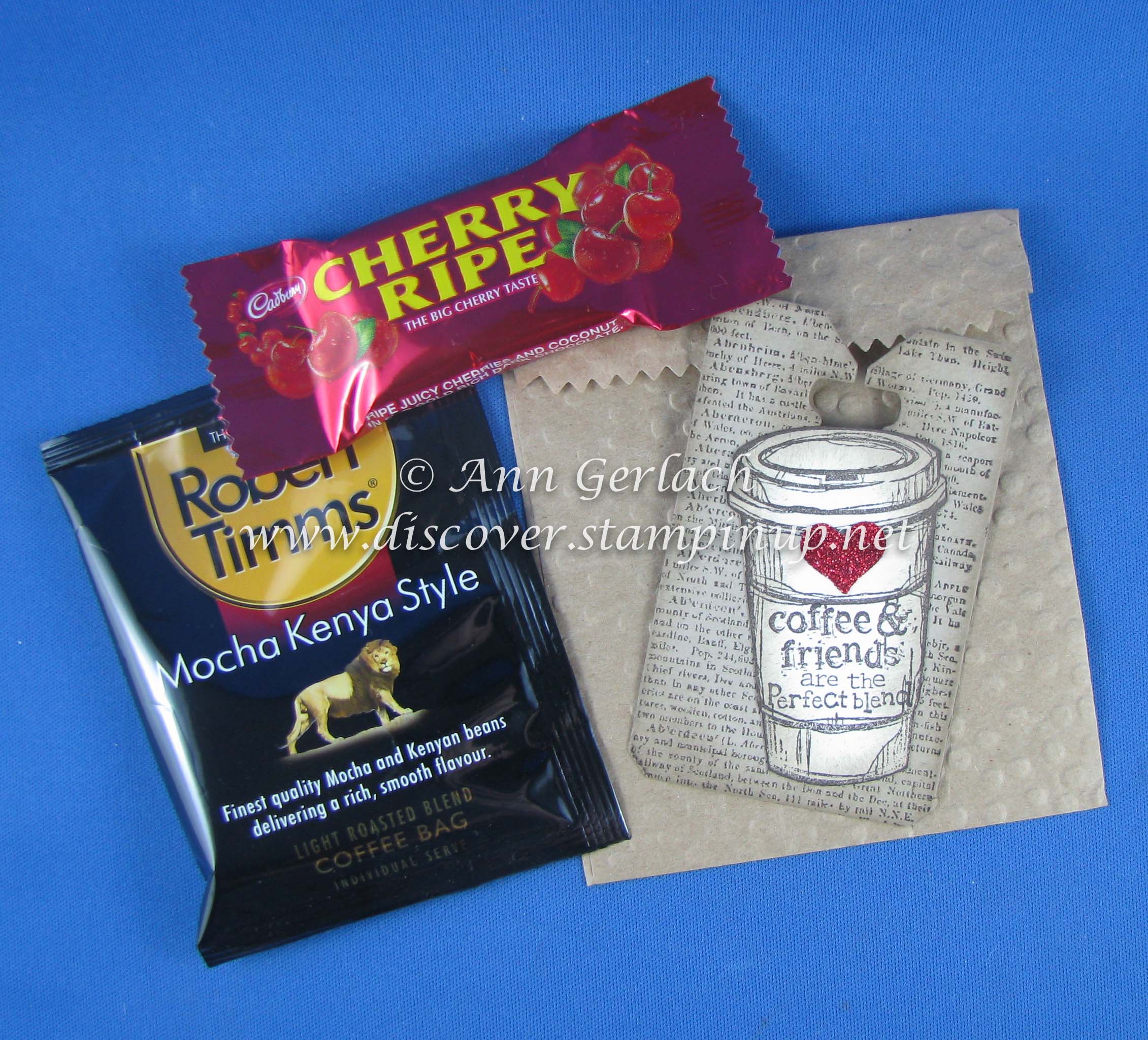 I'll share some of the wonderful items I receive back in the coming weeks.