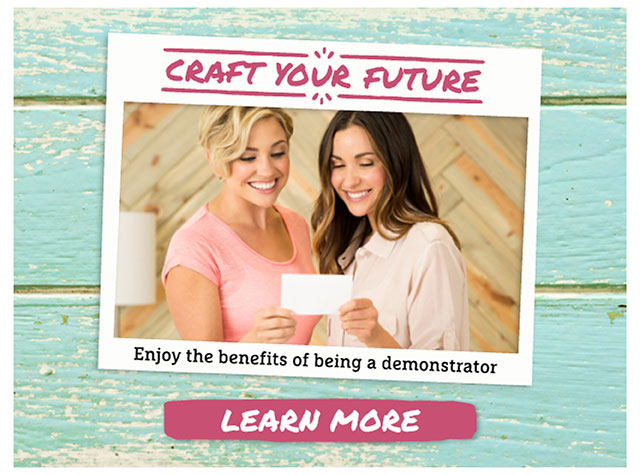 All different types of crafters and business people join Stampin' Up! you could have the choice of  building an enjoyable and flexible business where you can share your creativity with others and make it as big a part of your life as you chose.  I am a Stampin' Up! manager with a small friendly team.  I have been papercrafting for well over 20 years and with Stampin' Up! for the last 7 of those. Stampin' Up! and myself offer lots of support to help you meet your personal goals. For more information regarding Stampin' Up! please email me at gerlach@iinet.net.au or give me a call 0421 482 578 so that we can have a chat about joining my team or I can mail you a FREE information pack.
The standard kit costs $169  and you can choose up to $235 of product, it also includes the $80 catalogue and supplies kit free to help you build your business and it includes free postage, bringing the value of the starter kit to almost $300! Then for July you can also get a super bonus of $121 of essential stamping items (paper snips, SNAIL adhesive, grid paper, bone folder and two D sized clear blocks) and stamp set, Carols of Christmas, that won't be released until the Holiday Catalogue in September bringing the kit value to over $435! This is an amazing deal if you already have lots of Stampin' Up! supplies and a great deal if you love a bargain for your craft supplies as your starter kit is 100% fully customisable kit.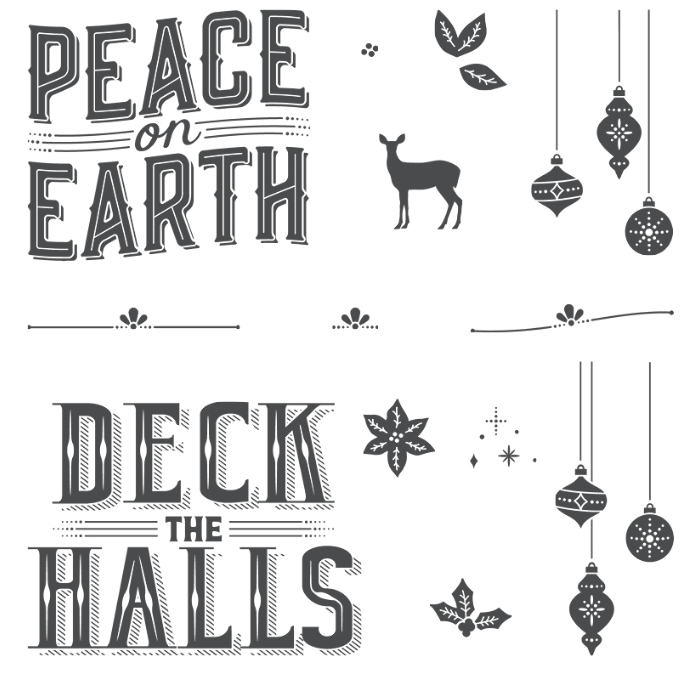 Calls of Christmas stamp set
By joining Stampin' Up! part of what you can expect is:
28% discount on the products in the starter kit plus free postage
free business builder kit RRP+$80
an ongoing minimum 20% discount on your supplies
opportunity to earn free stamp sets and cash back during your first 6 months under the Stampin' Start program
online business & product training
regional and national conferences
product, cash and holiday incentives
I run regular team training meetings ~ every 6 weeks
2 months free website hosting to start your business
bi-monthly company magazine
a free catalogue each time they are released
global SU! demonstrators intranet access
access to the new catalogues and ability to order the products before they are released to the public
very achievable quarterly minimum sales ($440 to stay current)
ability and support to build your business, be it as a hobby or career demonstrator, the way that suits you.
FAQ's About Joining Stampin' Up!
What are the minimum sales requirements?
You only have to sell $440 per quarter. That is less than one average Stampin' Up! workshop. The sales quarters are January – March; April-June; July – September and October-December. If you join part way through a quarter, the first time you need to submit your sales minimum if during the following full quarter.
What if I only want to do this as a hobby? Do I still have to do workshops? 
Absolutely not. Stampin' Up! supports the hobby demonstrator just like the career demonstrator. You can put in your own order or collect orders from family & friends that equal $440 a quarter.
Can I be my own Hostess?
Yes! You can have your own workshop and be both the Hostess and the Demonstrator. You can also get hostess benefits when placing your own personal orders over $250.
How much does it cost to get started?
The Starter Kit is only $169 . It is completely customisable. Simply choose $235 worth of any products to create a Starter Kit that you're sure to enjoy. Each kit also contains a business supply pack (valued at $80).
What if I decide it's not for me once I've started? Are there penalties for dropping out?
You simply stop placing orders. If you don't meet the minimum requirement, Stampin' Up! will put you into a 'pending' status for one month and then after that time discontinue you as a demonstrator, no penalties, no questions asked! In fact, you may purchase the Starter Kit and never place a single order.
What kind of incentives can I earn as a Stampin' Up! Demonstrator?
There are so many perks that it's hard to know where to start! Here are just a few:
As a new demonstrator, you have an opportunity to earn lots free stamps sets in your first 6 months for meeting sales and recruiting targets.
Exclusive demonstrator only events
Product bonuses
Cash bonuses
Opportunity to earn the cost of your starter kit back in cash
Every year you can earn a first class Grand Vacation for 2 – all expenses paid – in  2017 you could be off to Thailand, or 2018 be cruising Alaska of course if you don't want a holiday then get an iPad or product vouchers there are its of choices!
and much more…
Do people really make money at this?
YES! Depending on how much time you want to put into your business, you can make whatever income you desire – it is totally up to you!
Do I have to recruit other demonstrators?
Absolutely not. This is a multilevel marketing company and we are paid a commission on our downline – it is a perk and a great way to expand your business, but not a requirement.
How much support can I expect from my Upline?
You can expect to receive all the help and support you desire from me. I will help you in anyway that you need— I am here to encourage you, to help you with ideas and training, but I will not push or harass or pressure you to do more than you desire. Whether your goals are to just support your stamping habit, or you desire to build a successful business, I am here to help. Stampin' Up! also has a website just for demonstrators that you will absolutely love—it has over quarter of a million stamping and scrapbooking ideas, video tutorials, discussion forums and more business ideas than you can absorb at once. I run training sessions meetings as frequently as I can organize around my work/family commitments which sort of works out to be bi-monthly. I will be here for you as much as I am able to be —all you have to do is call or email!
Where do I get ideas for my workshops?
Stampin' Up! has many resources for demonstrators, including a great monthly newsletter, a fantastic website for demonstrators only that has well over 360 000 ideas, an annual national Convention meeting and Regional Training day in Perth each year and much more. It is OK to copy projects from these resources—that is what they are for! You don't have to ever think of an original idea if you don't want to.
Do I have to attend team meetings?
Absolutely not! But, they are a lot of fun if you choose to come! I hold bi-monthly team meetings that you can participate in if you choose. They are a combination of business, stamping & social—but mostly stamping!!! All meetings and events are completely optional.
When are the quarters that I have to order in?
The sales quarters for Stampin' up! are January-March; April-June; July-September & October-December.
The quarter that you first join in does not count as a sales quarter with minimums. For example if you joined in the month of September the first time you would have to put in the minimum $440 sales amount would be the October-December quarter.
Can I join online or do I have to come and see you in person?
You can sign up right now online 24/7 with the only requirement being a credit card and a street mailing address or go to my website here. If you have any problems please email or phone me.