I love simple, lets face it some days simple is a good thing when everything is crazy, but I like simple and pretty not simple and ugly – that's where the new Tag a Bag Gift Bags come in. These chevron printed bags are available for just $6.95 for 10 or you can bundle them with the Tag a Bag Accessory kit and save 15%.
They look brilliant just folded over with a cute tag made from silver glimmer paper and a sentiment from Hello Lovely – doesn't a scrap of the new chevron ribbon really make this look awesome?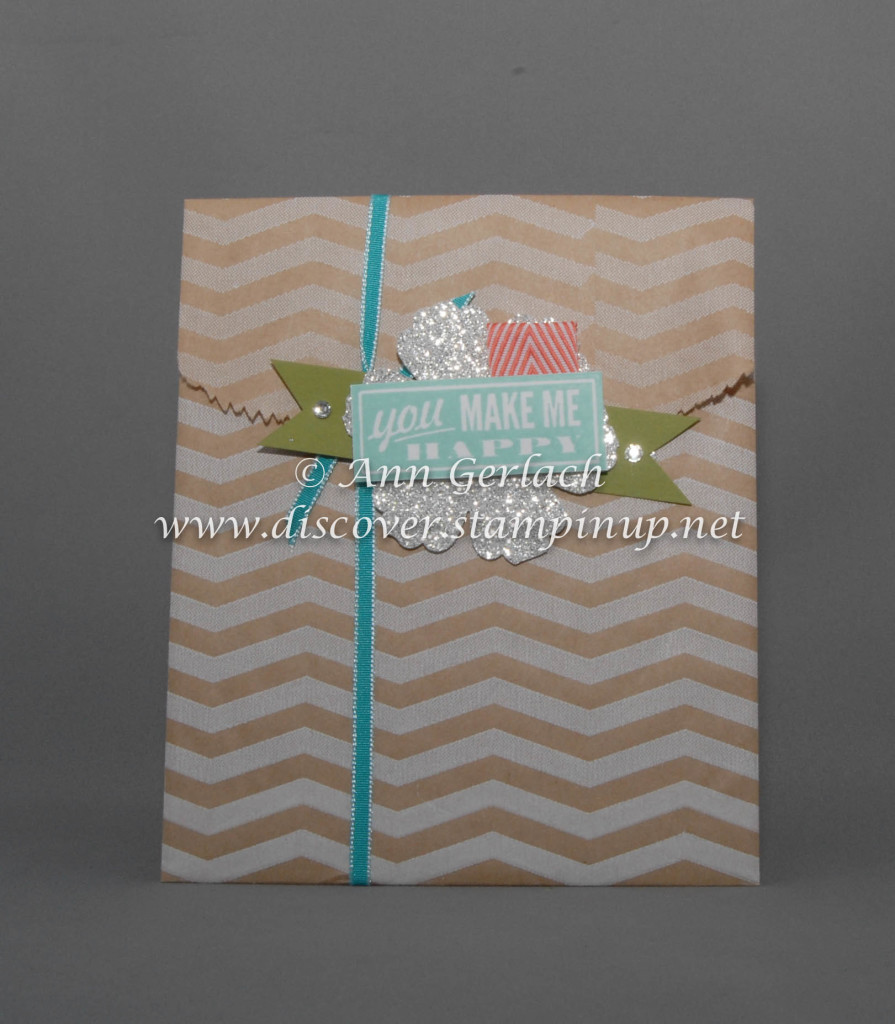 By folding the edges and base a little differently, the above flat bag was turned into a gusseted and embellished with the Tag a Bag accessory kit and Tag It stamp set – love that chameleon!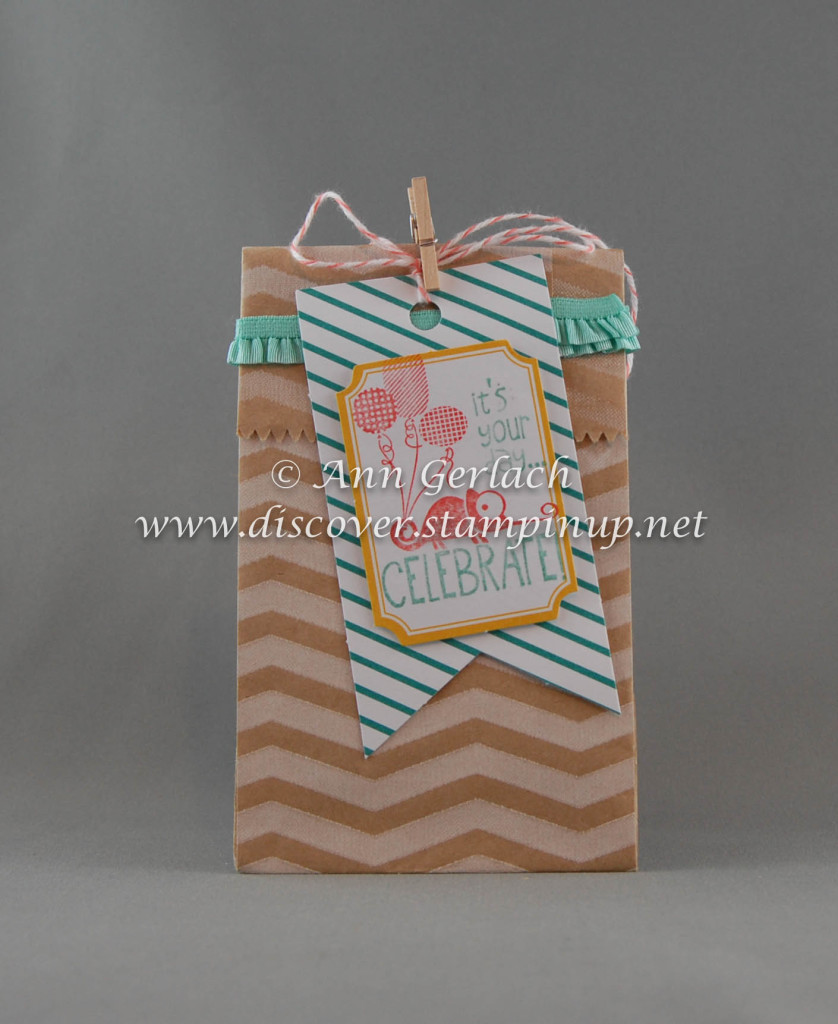 What would you wrap in these cute bags??