Okay so this happens to be one of my personal favourite uses for the brown paper packaging that comes with our Stampin' up! orders. A former downline contacted me at ~9.30pm one evening to ask if I had any brown paper…………ummm……….yes I always have heaps why? I'm sending my husband to come collect some as I need it for a book week costume……….okay I'll leave it by the front door for him to collect as it's going to be like 10pm by the time he gets here and I have work in the morning.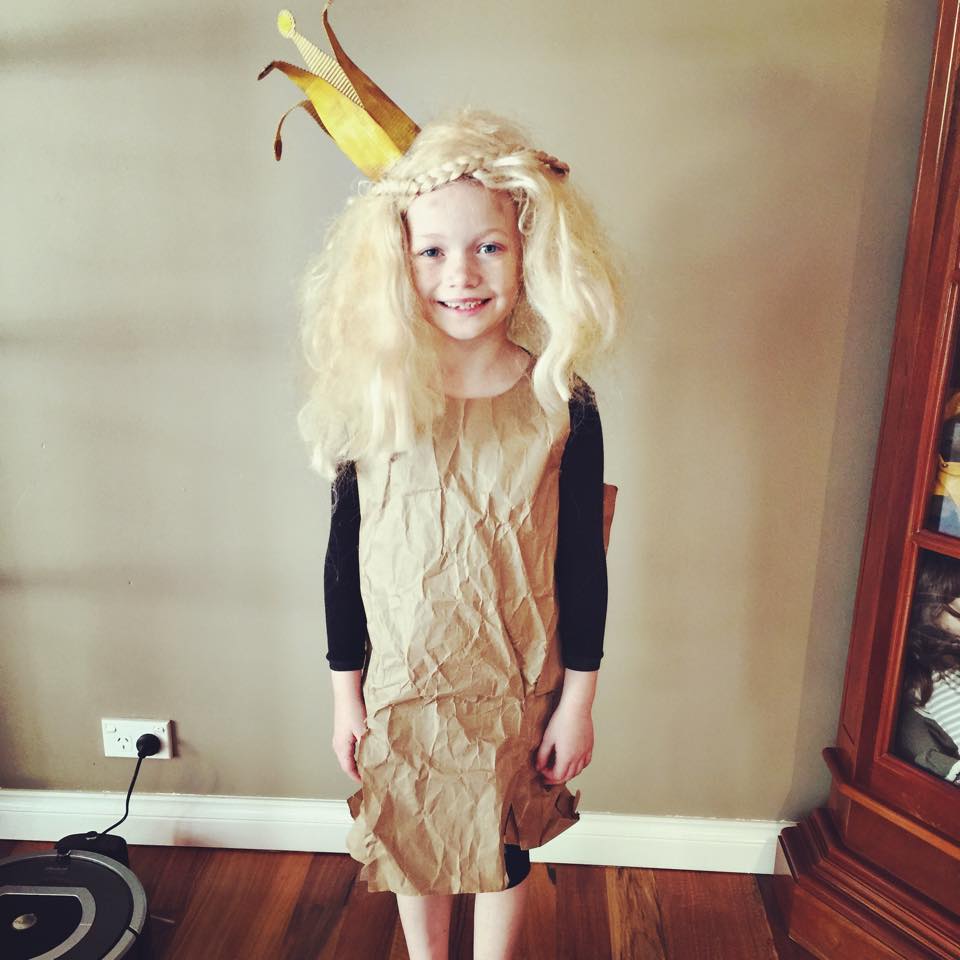 Is the result not TOTALLY stunning? Loved this book week costume of the Paper Bag Princess. Her daughter took out the school prize for her age category with the outfit, this was it at the end of the day, so a little worse for wear, but still holding together!
Do you have any great ideas for using this brown paper? If so leave me a comment below.