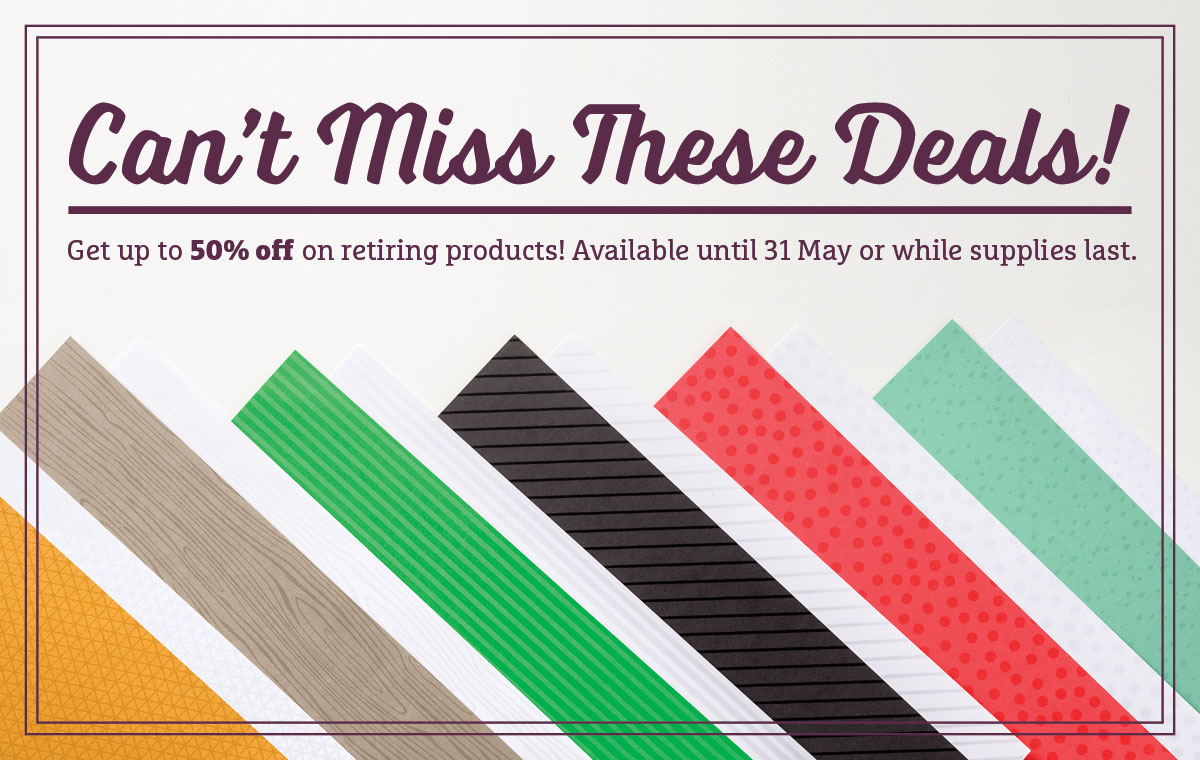 I got to spend the weekend in Sydney attending the demonstrator only OnStage event, it was so much fun!  I got to help set up for the event, have lunch with the corporate team, have dinner with fellow managers and then have a full day of stamping fun. My head is bursting with ideas so I'll be taking some time out for a few days and going offline to settle things down.
The five hour flight home went really fast as I had my new catalogue to keep me company – it is 212 pages of awesome! However to make room for the 377 new products including 58 new stamp sets and 175 new stamp tools some items will not be carrying over from our current catalogue.
The retirement lists are here – click the graphics for the online store with pictures of the items, or here for a
PDF list of everything
– some items are up to 50% off!


The retiring items are whilst stocks last – once they are gone, they are well GONE, I cannot do anything about that, I do not have secret stashes or powers to make them appear for you……….also I am away for the next week, so if you want anything from the retiring list please go online and order from my website here using the hostess code K3TNV6J2  
A couple of things to check the lists for:
1. re-inkers for the retiring 2014-2016 in colours
2. punches – some shapes are retiring for good
3. brads – all are retiring, including the beautiful antique ones!
4. kits – these make terrific gifts
The new catalogue goes live to customers on June 1st (demonstrators get access to the catalogue a month beforehand) I will be having a catalogue launch party and will confirm the date in the next couple of weeks, but it will be early in June. If you would like a copy of the catalogue sent to you and can't make the launch party, please let me know.
I will be sharing lots of things from the OnStage event, including my display samples (yes I was privileged to be one of the stampers chosen to create samples with a couple of the new stamp sets!) very soon.